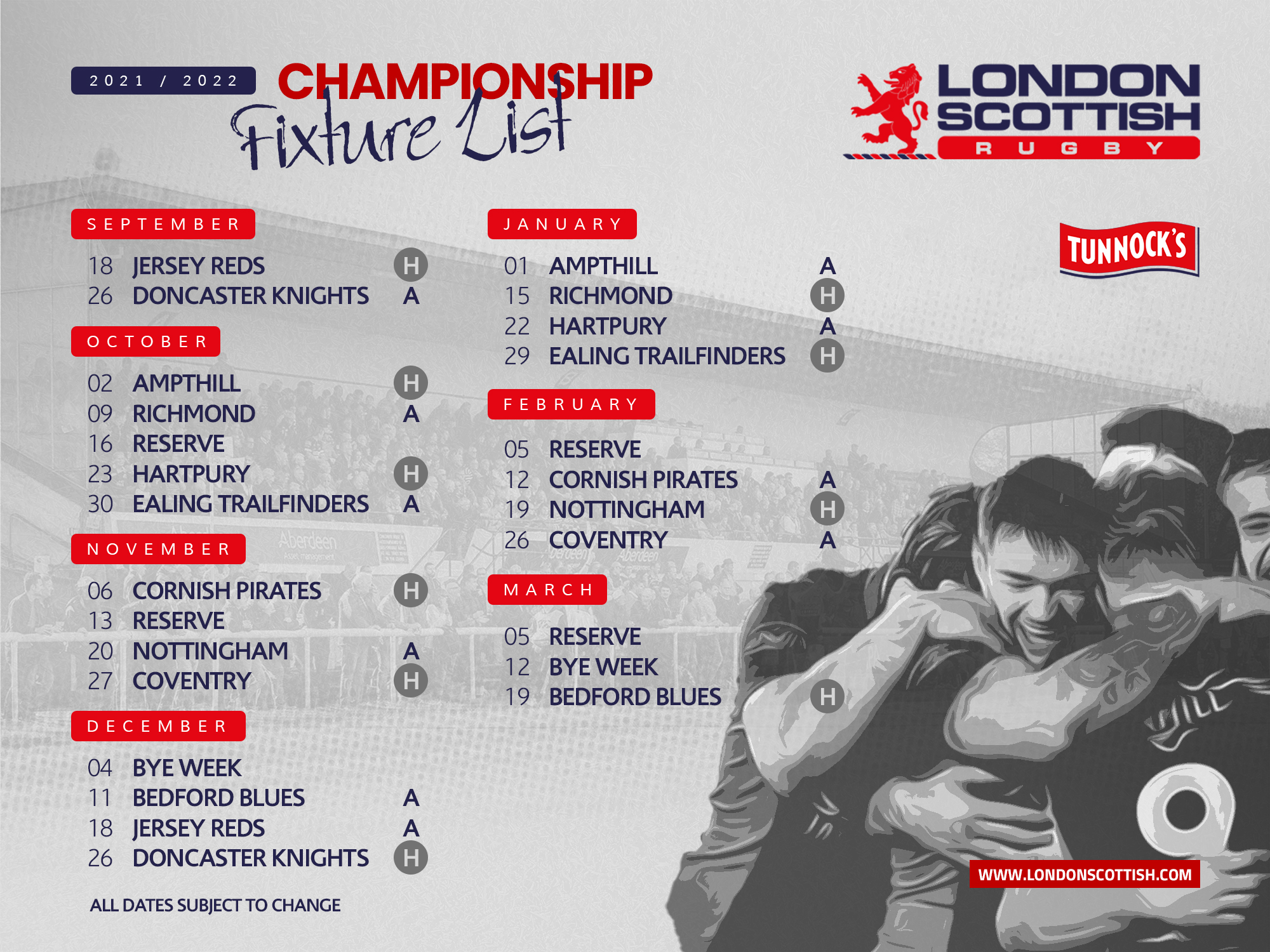 London Scottish will kick off their return to Championship action at home against Jersey Reds on Saturday 18th September as they play their first competitive fixture in 565 days!
Matt Williams's boys then have the task of travelling up to face Doncaster Knights a week later before welcoming Ampthill in Round 3.
The opening RAG derby takes place in Round 4 as we 'travel' to Richmond, with the reverse fixture taking place in mid January.
The first of a number of reserve weekends follows the encounter with our local rivals. These weekends are there in an attempt to ensure that all the fixtures will be played, despite any unforeseen circumstances or obstacles caused by the pandemic.
Games against Hartpury, Ealing Trailfinders and Cornish Pirates take us to our next reserve weekend before we then face Nottingham and Coventry.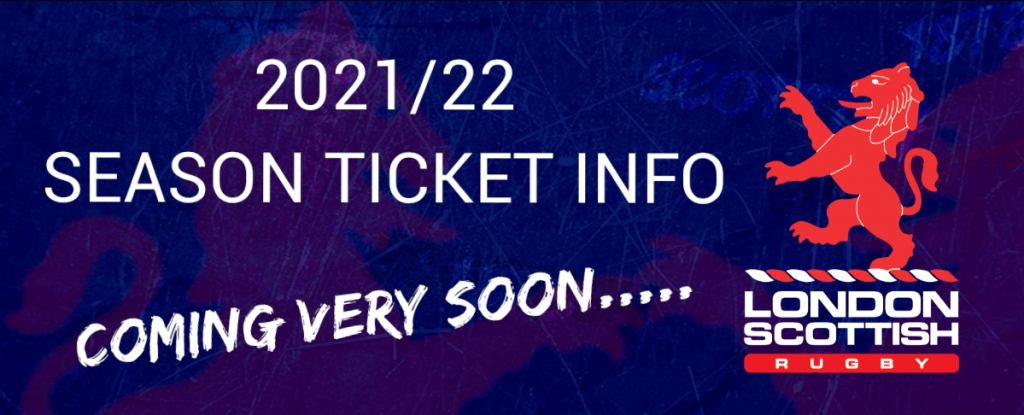 With Saracens' promotion last season but no team being relegated, it means that 'bye weeks' continue to be in operation in the Championship, with ours coming in Round 10 and Round 21.
December sees us face Bedford Blues and Jersey Reds before we host a festive fixture against Doncaster Knights.
A New Year clash away at Ampthill rounds off the next block of games before the whole league takes a rest weekend, allowing us to prepare for Richmond in mid January.
We host Ealing Trailfinders, Cornish Pirates and Coventry in early 2022 before rounding off our season by welcoming Bedford Blues in Round 22.
It should be noted that all fixture dates are subject to change.