Jim Shackleton
When Jim Shackleton died last year London Scottish lost one of the last and certainly one of the brightest stars of perhaps its greatest playing era.
James Alexander Pirie Shackleton was born in Assam on 3 April 1940.  He was the second child – he had an elder sister, Winifred, who predeceased him.  When his father became Chief Engineer for Burmah Oil and moved to Burma, the young Jim was sent to Aberdeenshire to live with his grandparents and attended Drumtochty Castle prep school.  As a senior pupil, he boarded at Fettes College in Edinburgh, a top rugby school; and playing stand-off, he captained the 1st XV during his final year.  He was, however, outstanding as a centre and played for the Scottish against the English Schools in one of the matches at Raeburn place to mark the centenary of the Edinburgh Academicals club, and also in the New Year's Day Schools' match at Richmond.
His family subsequently moved back to London in 1955 and on leaving Fettes a couple of years later, Jim trod the well-worn path to London Scottish, immediately making the 1st XV at a time when skippers Eric Cruikshank and "Mac" Wylie favoured the bringing on of young talent.
Timing was perfect: Jim – or "Shack" to all – was joining what would soon turn into one of the most successful of all London Scottish sides.  "It was a very successful club; a happy crowd of guys and a welcoming ground for Scots coming to London."
Success came at a pace: in the 1958/59 season – his first at the club – he made the two Murrayfield trials and was a reserve against Wales and Ireland, then at just before his 19th birthday got his first cap in the 3-3 draw at Twickenham in March 1959.  It was a dull match noted primarily for the two stand-offs kicking most of the ball they got. The young and speedy new centre probably didn't get it in his hands too often – probably not the game for the talented teenager to show the selectors what he could really do … Contemporary reports praised his "courageous recoveries" when there was mis-handling in the Scotland midfield!
Disappointment followed: he had to wait almost four years to be picked again, but when he was, what a contrast … this was the famous 11-6 victory over. France at the Stade Colombes in Paris in January 1963 when the Scotland XV included nine London Scots.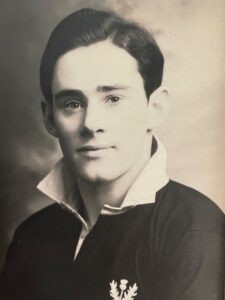 Then two weeks later Shack appeared in what Allan Massie described as "the worst match at Murrayfield in anyone's memory," a 0-6 defeat to Wales that featured an astonishing 111 lineouts, after which the selectors made two changes for the next match, Shack being one of the unlucky losers; it is hard at this distance to see how you scapegoat a centre when the stand-off never passed the ball!  So it was as much a comment on the decisions of selectors that Massie felt Shack was "a brilliant club player who never quite fulfilled his potential at international level.".   It was perhaps typical that a year later Shack would once again get a recall, a late call up to play his full part in the historic 0-0 draw that prevented an All Blacks' grand slam against the home unions. Historic because Scotland, which still has never beaten New Zealand, had never managed even a draw till that day in January 1964; and has only managed one more in the subsequent 58 years.  Historic too as the last occasion an international match finished in a 0-0 draw. Two weeks later the bubble burst with a defeat to Wales that cost Scotland the Triple Crown but still left them sharing the championship, and Shack was stood down for the remaining matches.
Yet he was back a year later, capped in the defeat to Ireland, left out for the next match then selected and finally scoring for Scotland, getting the decisive early try in the 8-5 win over South Africa. Writing in the Glasgow Herald, John Downie, said: "Shackleton played by far his best game for Scotland." Downie described his try: "(Frank) Laidlaw won his first strike against the head and (Davy) Chisholm hung up a high, diagonal kick, which dropped just short of the left-hand post. (South Africa's full back) L G Wilson got his hands to it, but failed to grasp it and Shackleton, following up fast, snatched a try, that Stewart Wilson converted."
Yet after that the selectors – true to form – didn't pick him again! There were many fewer test matches in those days but Shack's seven caps were scattered across 29 Scotland matches played from 1959-65; never picked for more than two matches in a row, with no extended run in the national side, he never had the chance to settle into the role of an international player.
Meanwhile as his international career stuttered along, Shack was not only excelling for his club at the 15-a-side game. He was a key member of one of the greatest club Sevens sides ever to emerge outside the Borders. Led by Shack's close friend Iain Laughland, in the early 1960s London Scottish transformed the way that Sevens rugby was played, and for more than half a decade dominated the short form of the game; this in an era when it will be remembered there were no 15-a-side leagues or cups, only club friendlies: the Sevens game was for many the ultimate opportunity for the truly competitive spirit.
However you describe it, under Laughland, the club's approach to Sevens was truly a game changer. As Bill McLaren describes it, the style was quite the opposite of Borders "up and at 'em" pressing:
"London Scottish … were the first I had seen who commanded such pace and ball-handling surety to be able to play sevens rugby in retreat, as they slowed the pace of play with intuitive running off the ball, until a gap appeared. Then one of the quickies was gone before the gap could close."
Ann Laughland called it more succinctly: "slow … slow … dash."
Stewart Wilson recalls the keys to that success were: "Tremayne Rodd, Laughland and Shack, of talents and temperaments vastly different and yet complementary.  Shack's contribution was the pace that exploited the open spaces created by the guile of the other two."
With Shack an ever-present in the side, the club duly reached six consecutive Middlesex Sevens finals, and won five. The great Welsh and Lions pre-war full back turned journalist Vivian Jenkins eulogised in the Sunday Times over the 1961 triumph:
"All the world knows of course that the "wee" game had its origins in Scotland, and, if ever evidence was needed that the Scots, more than anyone else, must have this game at their fingertips, it was provided here…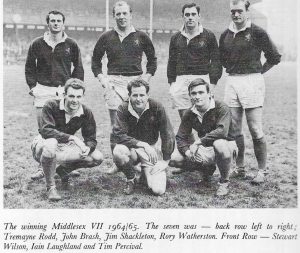 "The winning seven, with every one of their backs – Laughland, Scotland, Shackleton and Thomson – an international, weaved fairy patterns of a kind beyond the scope, apparently, of mere Sassenachs, or anyone else nurtured south of the border.
"The way in which they switched the direction of the attack from this side of the field to that, and then back again, was a real education and they made it all look so easy, giving themselves, it seemed, all the time in the world, and never hurrying until the vital moment presented itself.
"Then they were in top gear in a flash, and with the speed and know-how of those four internationals and the worrying and bustling of their forward trio… there was no stopping them.
While the Middlesex was then the pre-eminent Sevens tournament outside Scotland, Shack was also central to the team's visits to the birthplace of the game, winning at Melrose in 1962 and 1965; runners-up in 1964; semi-finalists in 1963 and 1966. Seldom can a club side have so dominated the shorter game at its most stellar tournaments. No club had previously won Middlesex and Melrose in the same Season. With Shack, London Scottish managed the feat twice and the second time, in 1965, brought the Hawick Sevens trophy home for the cupboard.
Arguments would rage over whether the Middlesex or the Melrose was then the pre-eminent trophy in world rugby; whichever … London Scottish dominated them both for more than half a decade.  At Laughland's funeral in 2020, Shack told me how proud he was when London Scottish returned to Melrose in 2019, and not only collected the Ladies Cup again but did so playing in the style of those sides of the 60s.
The club's prowess at Sevens faded as key players retired, but Shack would play on at the 15-a-side game for a while yet. With no formal leagues, the accepted measure of who was the top club in the country was the Sunday Telegraph's Merit Table – all the friendlies played were logged and on a win percentage calculation, a putative "league" table was published each Sunday morning. With Shack a regular in the side, Scottish topped that in 1963-64and 1964-65.
The 1965-66 season, this time with Shack as club captain, began in the same vein with a run of eleven wins in a row before Christmas, including a 45-8 thrashing of London Irish and home and away wins over Richmond; such a rich vein of form could not be sustained but Scottish still ended the season having won 23 out of 34. Shack played on till the 1967-68 season … possibly longer: the club's records, largely long lost, are silent. He also made five appearances for the Barbarians, between 1964 and 1966, contributing nine points.
His rugby prowess came as no surprise to those who saw him growing up, representing Fettes at rugby and cricket, and developing rapidly as a keen golfer.  In 1957 he entered the West of Scotland Boys Golf Championship and won his first-round match.  To his consternation hewas ushered immediately into the press tent for interview – not having realised that he had just beaten the reigning Scottish Boys' champion.  The following year he won the Thorpeness mixed doubles tennis championship, although he was gracious enough to admit that his partner showed great potential and always listened carefully to his advice.  The next year Christine Truman won the French Singles Championships…
After his retirement from rugby Shack focused on golf as a means of maintaining fitness and renewing old friendships and he was already embedded in the club that would be his second passion. On arriving at London Scottish he gravitated towards the group of teammates who all wanted to join a golf club and play regularly. The story goes that they fixed on Denham Golf Club because, given the men lived all over London, it was the most accessible with trains direct from Marylebone Station to the very club house! Shack joined up for life, as did many others, and Denham still has a hard core of Scottish – and London Scottish – members.
Among many initiatives typical of his desire to see everyone assured of a warm welcome, at Denham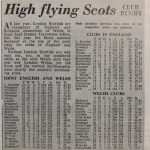 he started the tradition of the Sunday Morning Boys, a welcoming and inclusive group based upon the "Roll Up" principle, so popular it led to the launch of its own Annual Dinner, at which Shack would present his personal review of the year to date, usually destroying any reputation the current men's captain might have had for administrative competence, much to the delight of all the Members present, including his annual "victim," for whom it became a hilarious rite of passage.
But for all his passion for London Scottish, the club struggled to get him to acquiesce in joining his many friends in the club's Hall of Fame. He only succumbed when Stewart Wilson got to him: "I pointed out to him that the Club was spending a lot of money on the Hall of Fame Dinner, that important Club sponsors would be present, and that the evening was a vital fund-raising event for a Club in need of financial support." He was thus inducted in 2015 along with his friend for nearly 60 years Frans ten Bos.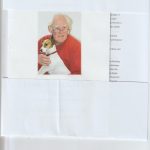 And all the while Shack did have work to focus on. He had a stellar career in the construction industry, beginning as a Despatcher in the Readymix concrete business with Higgs and Hill.  A former colleague reminisced how quickly he understood the fundamentals – once the lorries departed in the morning the day was free until they returned in the late afternoon, leaving Shack and his colleague ample time to adjourn to a local hostelry.  He was later and for many years a director of Higgs and Hill and responsible for many well-known buildings in London.
Shack is survived by his wife Hilary, whom he met in 1974 at a party in London, becoming engaged within six months, and their two daughters Nicola and Kate and five grandchildren.
Last words should go to Stewart Wilson: "Robert Burns paid tribute to "An honest man," and that described Shack. – direct and truthful in all his dealings, he was his own man. His only known lapse from grace was denying he was Captain of Fettes the year Merchiston beat them at rugby. He was a great ambassador for London Scottish, the Rugby Internationals' Golfing Society, and the Denham and Hunstanton golf clubs. He was an enthusiastic organiser, inclusive and gregarious, who wanted people to enjoy themselves while playing good rugby and golf with good friends."
James Alexander Pirie Shackleton 3 April 1940 – 14th September 2022
Paul McFarland
With thanks to
Ian Cooper A Butcher's Legacy, The Official History of The Melrose Sevens
Allan Massie: A Portrait of Scottish Rugby 1984
Bill McLaren Talking Rugby, 1991
Frank Morris The First 100 – History of London Scottish FC, 1977
Sandy Thorburn The History of Scottish Rugby, 1980
The Scottish Rugby Union
Roddy Caxton Spencer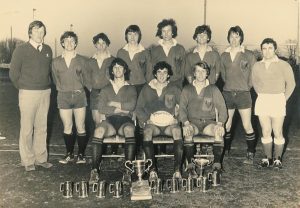 Roddy Caxton-Spencer, who died last month a little after his 63rd birthday, and less than a year since taking over as chairman of London Scottish International, was much admired for his talent, bravery and resourcefulness, but also much loved for his charm, his wit and his humanity. His passing is a huge loss not just for his family and those closest to him, but for the many communities he belonged to: work, arts groups, charities, clubs and not least, the London Scottish clan. How he would have loved to see the fruition of the new partnership he brokered between his club and his almost equally beloved Harlequins.
Roddy had been seriously ill for some time but true to form, very few, even those close to him, were aware of the long battle against cancer; and a battle it was for this very private man, described by one who knew him well as a true warrior, who refused to give in to disease. It was a measure of the man that, when London Scottish needed a new chairman to replace Malcolm Offord – Lord Offord of Garvel – on his appointment to Her Majesty's government, Roddy could not refuse those of us who asked that he take on the role; he, almost alone, knew just how ill he really was.  This was after all a man who'd suffered a blood clot near the summit of Everest and survived to, well, not to tell the tale exactly, as he was too modest to make anything of it.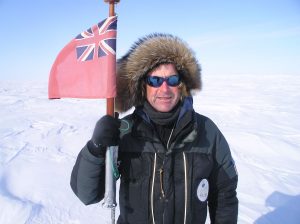 Roderick Rudd Caxton-Spencer was born on 5th July 1959 in Hillingdon Hospital. His father John Caxton-Spencer was a licensed victualler; the crucial Scottish heritage came from his mother Gabrielle.
Prep School was Caldicott in Slough – he was a contemporary of a fellow London Scottish player and latterly fellow director, Andrew Marshall – and thence to Bedford School from 1973-78.
Later he would tell the Old Bedfordian that he specifically chose Bedford for its strength as a rugby school.
When I arrived at Bedford in the 70s, I already had potential as a rugby player. But I certainly credit Bedford with developing my life-long passion for it. I was encouraged and pushed, made to take on new challenges and to try new things. It was simply expected of me … of all of us. I ended up in the 1st XV for three consecutive years – and both played and worked with some great people throughout.
For me, it's all about motivation, self-belief and raising your personal bar time after time.  Looking back, at Bedford these attitudes very quickly, and permanently, became part of my lifeblood.
He would become an outstanding rugby player. He was part of the Bedford VII that beat Plymouth 28-0 in the final of the Rosslyn Park tournament in 1978, this being the pre-eminent Schools' tournament and won by the school on only one other occasion. He would be spotted by Scotland rugby, picked for Scottish Schools for the match versus English Schools at Richmond, and the Scotland U19s side, and thence into the dark blue jersey of London Scottish, the beginning of a passion for this club that lasted the rest of his life.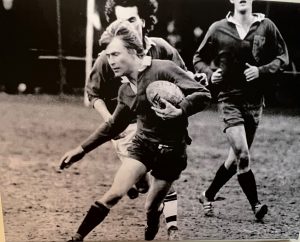 Rugby wasn't the only sport he excelled at. He represented school at county level and at the  All-England Schools Championships in the 100m and relay. Later he would be an avid tennis player.
But rugby remained the core passion even as he moved on to the more social attractions of the Honourable Artillery Company (HAC) RFC. Club president Charles Marment recalls that Roddy joined the HAC as a trooper in 1982; at the time, war with Argentina over the Falklands Islands inspired increased recruitment into the Territorial Army, and Roddy stuck to drills and polishing duties for 18 months or so, but that year the HAC was also listed in the inaugural Sloane Ranger Handbook, the "it" guide to what young people should do in London. Rugby players would gather at the Admiral Codrington in Chelsea and the Antelope in Sloane Square … favourite haunts of Roddy.
Charles writes:
Roddy played for a variety of teams but in 1989 he came on tour with us to Somerset and from then he was hooked.   In those days the HAC ran many teams and although ours was called the C XV, it was a wandering team which had a number of pretty good players; Roddy normally played inside centre, he got a lot of the ball and was one of the stars. We played 20 to 25 games a season and toured the US, Portugal and France as well as all over England, and he played through until about 1997.
Roddy knew an awful lot of drinking songs and was a passionate club rugby player. We will all miss him – he was the mainstay of our team and will always be remembered.
Meanwhile he had side-stepped university, and signed on at Lloyd's of London. He started his career as a broker specialising in Fine Art and Precious Metals. He continued to specialised in that field for, successively, Alexander Howden, Gibbs Hartley Cooper, Bain Clarkson and Blackwall Green before spending the last 25 years at long-established Lloyd's broker Besso Limited. He joined in 1997 as  Chairman, Managing Director, International/UK Division which he founded, and became Chairman and CEO of Overseas Operations, Executive Director Besso Group and from 2016, Deputy Chairman of Besso Limited.
An early success was to secure the first $1 billion placement for Lloyd's for a Fine Arts Exhibition in St Petersburg. His international focus led him to establish new ventures in the Ukraine, Hong Kong and Turkey and later in New York and China. After hours, he chaired Arts 4 Dementia from 2010 to 2016 and in 2014 joined PAIAM (Professional Advisors to the International Art Market), a membership organisation consisting of lawyers, accountants, insurance brokers, logistics experts, museum curators and others who provide a professional service to the art market.
He spoke French – more fluently after a glass or two – and had a good understanding of Turkish, Turkey being where he had a second home.
Jason Leonard OBE – veteran of over 100 caps for England and now a Senior Advisor at Besso, remembers his work colleague fondly:
Roddy was a very generous man in regards of his time, always happy to help a friend or a colleague and always being there for people. It was the same regarding charity, always happy to do something to help others less fortunate than himself or supporting charities direct with donations, all the while not making a big song and dance about it. He will be missed by so many.
Indeed, through his work and connections, Roddy embraced the opportunity to contribute to City life and charitable work.
A member of the Council of the London Chamber of Commerce and Industry since 2014, he joined its Board & Investment Committee in 2015, became chairman in 2019 and President in 2020. He joined the Worshipful Company of Arts Scholars in 2014, chaired the Membership Committee for five years and was latterly a member of its Court of Assistants and Finance Committee and a Trustee.
In the LCCI's obituary, Chief Executive Richard Burge wrote: "This is desperately sad news for all our colleagues. Roddy was a familiar face, a reassuring presence when things got tough, and a relentless advocate of our purpose and work. He was a dear friend and a trusted confidante."  Julia Onslow-Cole, Deputy Chair, added: "As a Board we have lost an inspirational leader and as Board Members we have all lost a friend who led by example through his calm and measured approach."
Somehow, Roddy also found time – for a while at least – to manage risk in his spare time. Besides that 2002 expedition to the north face of Mount Everest, he tackled the World White Water Rafting Championships down the Zambezi (1997), the Marathon des Sables (2000), and the Himalayan 100-mile Marathon (2001). And he loved to sail, completing the Round Britain and Ireland yacht race, and the Global Challenge Round the World Yacht Race as part of  Team Samsung (2004).  From 2007-2012 he focused on the North Pole, making four Arctic expeditions and leading two of them. In 2012 he took to two wheels for the London to Monte Carlo Cycle Challenge which incorporates several iconic Tour de France alpine climbs. In the process, to his immense satisfaction, he raised some £100,000 for mainly children's charities. He was a Fellow of the Royal Geographical Society.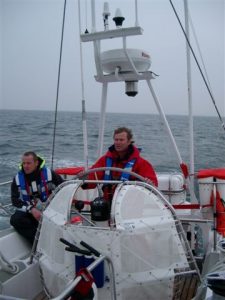 London Scottish Immediate Past President Paul Burnell paid this tribute to Roddy:
Roddy made an amazing impact at London Scottish both on the field, as a supporter, Director and Chairman. Many of us have many fond memories of watching matches with Roddy and analysing the result in the bar. Although Chairman for only a short amount of time his contribution has been immense, culminating in a successful partnership agreement with Harlequins.
In 1990 Roddy met Nicky Ireland, who was working at the time for a musician in London; they married on the Isle of Wight in 1994 and their daughter Georgina was born a year later.  Nicky and Georgina survive him as does his older brother Ian.
Roderick Rudd Caxton-Spencer 5th July 1959 – 2nd August 2022
Paul McFarland, September 2022
Jimmie Rae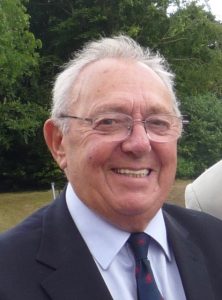 Jimmie Rae 23rd April 1930 – 12th August 2022
Jimmie joined London Scottish in 1952 after a short and very successful career as an amateur sprinter with Belgrave Harriers.  He was trialled for the 1948 Olympics at the age of 18 in the 4×100 metre relay, running in the team of four with the legendary Emmanuel McDonald Bailey.  Jimmie also won the AAA championships and numerous sprint medals, clocking under 10 seconds for the 100 yards.  He treasured for many years his made-to-measure kangaroo-skin running spikes.
But Rugby Union was becoming his passion after his experiences of both sprinting and playing rugby for his RAF station during his National Service.  On joining LSFC he was put on the wing because of his speed, but he soon got bored with the isolation out on the edge of play and gravitated to playing Stand-off Half, the position he played for the rest of his career until about 1976 when he finally hung up his boots.
As he got older he played down the many sides run by London Scottish, generally as captain, helping to spot new talent and bring on younger players.  He also coached at the club having done a coaching course with the SRU under Jim Telfer.
His most beloved form of the game was always Seven-a-Sides, which he loved playing because of his speed and his jinking and handling abilities.  He was a member of Melrose Rugby Club in addition to LSFC, and always went to the Melrose Sevens each year.
Jimmie was a great tourist with the club.  He started his love of travelling rugby with the memorable tours to the South of France with Tommy Macpherson, Logie Bruce Lockhart et al.  He was very much the baby on those tours, having been in strict training and not drinking any alcohol until introduced to it on that first tour.  He remembered with pleasure being entertained by Josephine Baker at her chateau, and Tommy Macpherson wearing the red flash of the Legion d'Honneur on his lapel and being embraced by every Frenchman he met on the streets of Saint-Cyprien.
Jimmie always followed the Internationals when Scotland was playing in the (then) Five Nations tournament, going with, and often managing, the group of LSFC touring Sealions to play a local team on the morning of the Scotland internationals in Ireland, Wales and France.
The French team that hosted them in Paris was Racing Club and they played memorably at Stade Colombes one year.  The Sealions were always lavishly entertained by the host sides, with such excesses as tours of the Guinness brewery in Dublin, and dinners at the headquarters of the Racing Club in Rue Eblé or out at Fontainebleau.  The Sealions always reciprocated that hospitality as lavishly as they could when the Internationals were held at Twickenham.  The Sealion tours to Paris in later years made their headquarters at Jimmie's great find; La Brasserie de l'Isle Saint-Louis, and he treasured for many years a large menu signed by the owner, the manager and all the waiters in thanks for the patronage he brought to the Brasserie.
Jimmie also managed the First's tour to Canada in 1978.  In later years he helped on the House and Entertainments Committee, with such events as the Annual Ball at the Athletic Ground and Burns Suppers etc.
On retiring in 2002, Jimmie moved to Sidmouth in Devon and immediately joined Sidmouth Rugby Club, meeting many retired Exeter Chiefs players whom he had played against on previous LSFC away games in the West Country.
At just over 5ft 6in tall, Jimmie was a larger-than-life character and will be missed by many.
Our thoughts go with all his family and with his large circle of friends.
Eric Corben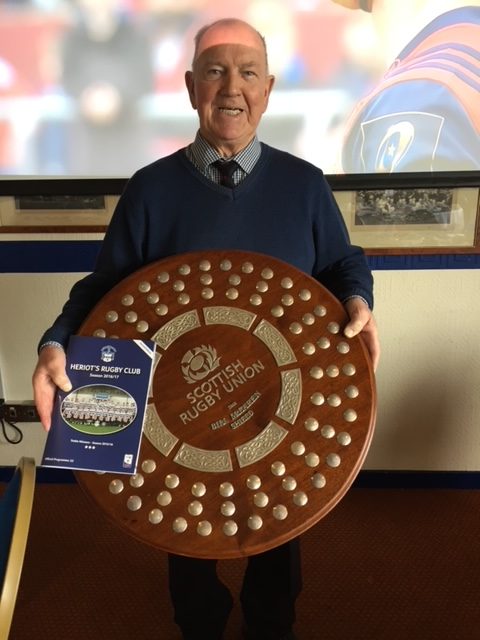 Eric Corben (11/8/1932 to 29/4/2022)
It is with much sadness that we report the death of Eric Corben, a few months short of his 90th birthday.
Eric started his rugby at Broughton School before being part of a very successful Edinburgh University side, which included Norman Mair and Norman Davidson, both future Scottish internationalists. There followed a spell of National Service, when he played for several clubs in the UK, including Newport. On moving to London to work in the City, he initially played for Saracens but soon saw the light and joined London Scottish, where he was a well-known and popular figure around the Club from the early 1960s to the early 1990s.
As a wing forward and latterly a prop, he played mainly in the 2nd XV with occasional games for the 1st XV. He also played for the Stock Exchange – and as an accomplished sevens player, he appeared a couple of times in the Middlesex 7s Finals. On hanging up his boots, he joined the Club's Executive Committee holding several positions including Junior Teams Selection Committee, Junior Teams Secretary and Hon. Press Officer.
On semi-retirement in the early 1990s, he moved back to Edinburgh, becoming a regular supporter of Heriots FP. He also started compiling a Glossary of Financial Terms and Market Indices, which he successfully sold as an annual publication (1992-2005) to leading financial institutions and the Bank of England.
He became an avid trekker including walking the entire length of the Rhine and Thames from source to estuary, Hadrian's Wall, The Highland and Pennine Ways, the whole length of the A1 and the complete coastal route around England, Wales, and Scotland.
About 10 years ago, Eric completed his walking tour of the whole of the Coast of Ireland and when asked why it had taken him longer to walk around Ireland than mainland Britain, he replied "Ireland had more hostelries! "
He had a full and varied life and will be missed by many for his stories, his companionship, and his signature "cheeky chuckle".
Our thoughts go with his widow Ann, his daughter Sara and his sons, Ross and Scott.
Ian MacWhannell
It is with sadness that we share the passing of Ian MacWhannell, who played for London Scottish during the 1970's and 1980's.

Born in 1942, Ian had an international childhood living in the UK, before moving to Durban, South Africa. On return to the UK he attended St. Edwards Oxford School, along with his brother James. At school he excelled at athletics and rugby representing the 1st XV. The MacWhannell brothers were well known as 'Major' and 'Minor'. Ian went on to have a successful career as a Company Director for an independent textile agency, serving some of the largest mills globally.

Ian's rugby career spanned a number of clubs, starting at Moseley before moving down to London, where he represented Ealing and Rosslyn Park, before joining London Scottish. His competitive rugby career was cut short by an achilles injury, but on return to playing he was one of the earlier members of the Picts team. However, to say this was not competitive rugby would be an injustice. Under the leadership of Malcom Gillespie, the Picts would regularly field extremely strong sides. Either fielding 1st XV players like Dave Millard returning from injury, or the likes of former Club Captains like Mac Wylie. A highlight of his Picts career was playing in the first Golden Oldies tournament in the 1980's. After the opening ceremony at Twickenham, London Scottish Picts played Rosslyn Park, with British Lions like Andy Ripley and Alastair Biggar on the field for either side, and the MacWhannell brothers in the engine room!

After injury put a stop to Ian's playing days, he joined up with Mac Wylie to help coach the London Scottish mini section. One of those mini players ended up being his son Piers, who went on to represent the 1st XV. A constant and very vocal supporter of the club. Ian will be much missed by family and friends.

A funeral service for Ian will be held on Wednesday 9th March. Please reach out to piers.macwhannell@yahoo.com if you would like to attend.
Joe Flaherty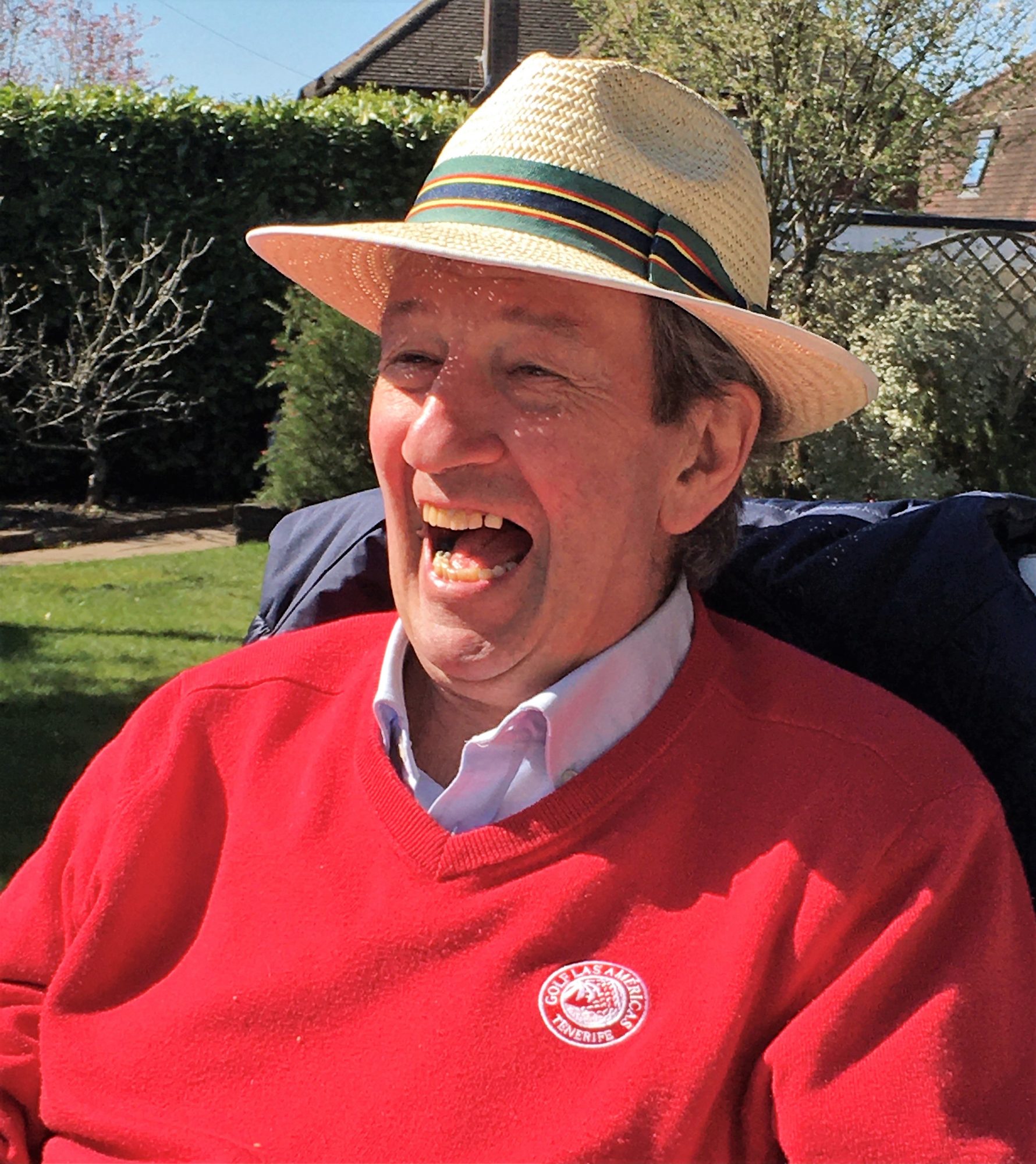 Joe was born in Broxburn, just outside Edinburgh, on 19th March 1946, the youngest of five children (two older brothers and two older sisters). His father died when he was only five and after two years at the local Catholic Primary School, he was sent to Scotus Academy in Edinburgh for the remainder of his Primary and Secondary education.
He initially excelled at athletics, where at junior level in the Scottish Amateur Athletic Association championships, he won bronze in the long jump and silver in the 4 x100 relay – but it was at rugby that he became a fine player, captaining the school's 1st XV.
After school, he joined Edinburgh Wanderers, also playing for the Co-optimists, and the Edinburgh District. He was a reserve for a Scotland trial, as a talented and extremely determined winger – and on moving to London, he joined London Scottish, where he was a Life Member for over 50 years, playing mainly for the 1st XV and the Extra 1st. He also played for Surrey.
It was through his elder brother Owen that he discovered computers, which were kept in rooms the size of rugby pitches and software, which was being developed by logicians called programmers. After studying mathematics, he initially joined Ferranti, a leading electronics company and became an Analyst, Project Manager Development Manager, General Manager and Programme Director.
He then started his own consultancy practice, working in 24 countries through North America, Europe, Middle East and Australasia. In the last 20 years, he specialised as a Programme Director using a software product called SAP.
As a SAP ERP Program Director, Joe had responsibility for programs up to $100 million with teams of up to 800 people.
Not lacking in confidence, he would say that there were only two or three Programme Directors like him in the world – though he would add no one should heed his investment advice – in 1985, he met a chap named Bill Gates at a Financial Times PC Conference and didn't think he would make it!
At London Scottish, he served on several committees and was a leading light of the 75 / 85 Alumni Club, helping to raise monies for London Scottish via several Auction of Promises as they made their way back into the Championship. When London Scottish International Limited was formed in 2008 to operate the Club's professional side, he was the "pro bono" Chief Executive for the first year, continuing on the Board for the next ten.
A true rugby man and dedicated tourist, he attended all the Rugby World Cups bar one, taking part in the World Spoofing Championships in the various countries. He would often sign off his emails with LisT, which stands for "Life is Touring".
He was also a Vice President of the Penguins Rugby Club, which organised tours and coaching around the world to promote the game of rugby union through goodwill and camaraderie – a role ideally suited to Joe, especially through his many tours to Hong Kong.
Joe was also a keen golfer joining the Royal Automobile Club (RAC) in Epsom in 1978 and becoming Captain in1996. He was the winner of many a tournament and being Joe, the instigator of golfing tours and trophies.
In November 2018, he was diagnosed with a brain tumour, with life expectancy a matter of months – but through his determination and in particular, through his partner's Anne's support, maintained a good quality of life for almost another three years.
In summary, Joe was a force of nature, a lover of rugby and all things Scottish, a raconteur-in-chief, an accomplished spinner of yarns, and a champion spoofer. He never did anything in half measures and gave life a big nudge.
His passion for touring and his equal love of food and wine took him to the four corners of the world and at London Scottish not many members can be called a Club Stalwart and Club Legend – but Joe was just that. He also had several other interests including the love of nature, architecture, arts, music, and languages.
Joe will forever be remembered for his charismatic cheeky smile, that twinkle in the eye and his unerring and boundless sense of fun, but also for the unwavering support to those needing support in any kind of situation – whether it was listening, encouraging, helping or sometimes even money.
200 people attended his funeral and life celebration at the RAC in Epsom, Surrey, on 19th November 2021, which was ample proof of his popularity. He was a special, special guy – and will be missed by many.
Our thoughts go with his partner Anne, his daughters Elizabeth and Mags, his son Owen, his brother Tom and his four grandchildren (Thomas, Matthew, Charlie and Joe).
Andrew Donaldson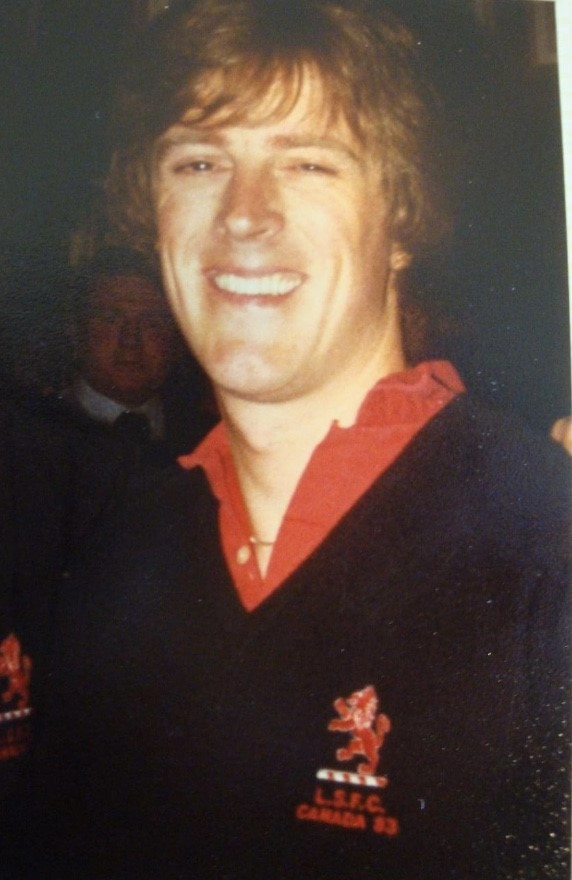 It is with regret that we have to inform you that Andy Donaldson passed away on Friday 5th November after a battle with stomach cancer.
Andy was educated at Churcher's College and read Law at Sheffield University then worked in the City as a solicitor. He played with Scottish through the 1980's. After run outs for a variety of teams he settled into 4A's or 'Mollicators' playing in a formidable pack with the likes of Plastow, Laidlaw, Duncan and Wallace.
They saw him as a flanker with amazing pace, (everything's relative!). Andy was a keen tourist with many tours of Edinburgh, Paris and Dublin then progressing to Holland in 1982 and Canada in 1983 where he scored the winning try in the opening match versus Meroloma.
Andy was seen as Captain Sensible in the Clapham flat where he lived with his brother Neil and various other L.Scots like Nick Ward and Charlie Sampson (once again everything's relative).
The club passes their condolences to his wife Annabel and children Finn and Keri.
Iain Leitch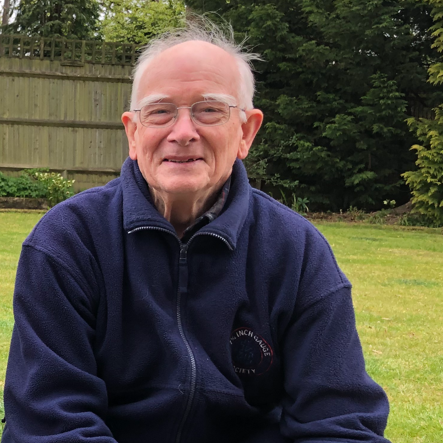 It is with much sadness that we report the death of Iain Leitch, a long-time member, supporter, coach, referee and investor.
Born in 1939, he had an eventful early life, crossing the Atlantic twice during World War II. At 17, he joined the Merchant Navy and found himself traveling around the world, including through the Suez Canal during the Crisis in 1956. He then joined the RAF and was stationed in Berlin when the Wall went up in 1961.
Back in 'Civvy Street' he started work in 1962 at the National Physical Laboratory in Teddington, who sponsored him to do a degree course in Electrical Engineering at Brunel College. It was at that time that he met his wife Judith, who he married in 1968. They went on to have a son, Andrew, and a daughter, Alison. Andrew played for London Scottish minis with Iain becoming a coach and RFU qualified referee. He loved developing the boys' skills and enjoyment of the game and saw his teams achieve success at County level.
From then on Iain and Judith became regular supporters of London Scottish both home, away and special trips (Ypres), whilst also supporting Scotland, with many a visit to Murrayfield. In 2011, this was recognised by the Club, when he and Judith were awarded 'Supporters of the Year'.
Iain was an enthusiastic model engineer and spent many an hour in his workshop building engines and fixing almost anything. A few weeks before he died, he was helping out on a neighbour's roof, which says it all about the man.
Iain Armstrong Munro Leitch (13th May 1939 to 8th July 2021): proud Scot, talented engineer, London Scottish supporter and 'sound gentleman' – as one of his neighbours called him. Our thoughts go to Judith, their daughter Alison and son Andrew.
Robin Marshall
Robin Marshall, who in October became the fifth former London Scottish captain to pass away in 2020, may have just missed out on international honours in an era when so many of his close friends were capped, but was an inspirational leader on the pitch at XV-a-side and Seven-a-side rugby, and off the field as club president. He was rightly inducted into the Club Hall of Fame in 2019 when already suffering from the cancer that would finally take him from us.
Traditionally the club captain was appointed for a single season – in the pre-professional days the captain had a lot more to do than direct penalties to the corner and negotiate that day's breakdown rules with the referee. A key recruiter for a start, during the week he worked with the selectors and committee to pull a side together, lead training sessions, and might end up himself phoning around to check availability and impart the good and bad news about selection. It was rare then for a player to be skipper twice, and Robin Marshall stepped up for two seasons in a row, 1961-62 and 1962-63. At the same time, he took over the reins of the wonderful Sevens side of the period, leading them to the 1962 Middlesex triumph, having already weeks earlier hoisted the Melrose trophy for the first time, and repeated the feat at Twickenham 12 months later.
Robert Ian Marshall, known to all as Robin, was born in Edinburgh, and grew up in Colinton. His father was also Robert Ian, but went by his middle name. Ian would captain Edinburgh Accies in the 1921-22 season, and later spent time in London, and appears in the 1925-26 London Scottish team photograph. Robin had two brothers, David and John and a half-sister Anne. School was, initially, the Edinburgh Academy and then Merchiston Castle, where he won the top literary prize and music prizes. The old boys team he captained included future fellow London Scots Cameron Boyle and Ronnie Lamb as well as his brothers.
From school, Robin spent his period of National Service in Egypt, guarding the Suez Canal. Patrolling on his Triumph motorbike, as he would tell his son Andrew, "you didn't hang about when you were riding between patrol posts."
Duty done, he returned to Edinburgh. His brother John had gone up to Oxford and Robin was also offered a place but Ian, tough and strict, decided Robin wasn't responsible enough and would be better suited to accountancy (!). Thus Robin ended up staying in Edinburgh and qualified as a chartered accountant with Thomas McLintock, now part of KPMG. He moved on to Dewar's distillery where he became finance director and then to Slater Walker which was then the equivalent of what we would term a private equity group.
He then set up on his own as a company doctor going on to buy an upmarket meat/ pie maker Stephens, who supplied Harrods amongst others, later merging them with a firm called Farmer Giles. Another business he worked with was Wace Group, printers owned by his team-mate Frans ten Bos and where another club captain, Gordon MacDonald, also worked.
All this was to come.
From 1950 to 1958, ether side of the Egypt interlude, Robin Marshall followed his father into a fine Edinburgh Accies side that included his brothers. Andrew Marshall recalls:
"David, the eldest, was a hard second rower and John was the hooker, with Dad on the flank. but for a time his father wouldn't let him play rugby mid-week while he was meant to be studying for his CA. He would sneak off and play for an invitation side on the Wednesday afternoons under the name of Jock Strap but was eventually rumbled when a reporter printed in the papers, that a certain J Strap bore an uncanny resemblance to one RI Marshall of Edinburgh Academicals fame." 
Needless to say Robin qualified anyway, and would go on also to be captain in 1956-57, as was John the following season. Under Robin's leadership, the Accies were Scottish champions. Writing for Frank Morris's history of London Scottish* Robin recalled:
"I well remember a succession of Christmas visits by the [London] Scottish to Raeburn Place … The visitors' sides were always full of interest, talent abounded and although Kim Elgie* comes particularly to mind, so too do two of Accies' most distinguished members, Donald Sloan and Hamish Inglis who were frequently on the London Scottish side." And in a comment which holds as true today: "I know from the other side just how much good it does for the Scottish to appear and play good rugby before Scottish crowds as often as possible."
Andrew also recalls "There is a nice story of a particularly abrasive match where dad took a nasty shoeing at the bottom of a ruck. When the next ruck occurred, and the whistle blew, the poor chap didn't get up from the bottom of it. The Marshall brothers had a reputation for looking after each other."
Thus it was inevitable that when McLintocks moved Robin to London, he would like so many before and since, swap the Accies' hooped shirt for the navy blue of London Scottish.  Robin took up the story for the centenary history:
"I drove south in my little two-seater together with Hamish Inglis who was returning to London. Sadly, the car, to which I was particularly attached, ended its days a couple of months later deeply embedded in a pedestrian refuge in the middle of the Cromwell Road about halfway to my digs from the Corkscrew Club. Gordon Mackenzie Wylie* was on the 'phone within days of my arrival in London with news of Sunday lunchtime at the Victoria, and cricket at Chalfont St Giles. Mac Wylie knew the whole club and was a wonderfully welcoming skipper."
Andrew recalls his father further illuminating that first journey south: "He drove south with Hamish in his beloved gold soft top MG. They left work at 6pm, as Hamish recounts, they found a hay barn on route, where they managed to get a few hours' sleep and arrived in time for work at the next morning."
What would follow would be a stellar rugby career and contribution to our club for many more years after that. Modestly Robin would write: "it was my good fortune to play for the Scottish with a great number of quite unusually gifted players." His teammates would include him in that list: Robin Marshall was an outstanding back rower in an era when both club and country were well stocked in such positions.
That first season, Mac Wylie as captain introduced organised training evenings for the first time – previously, players had generally trained at their nearest ground save for a hardy dozen who would meet for a few laps of the pitch before retiring to the pub for a game of darts. Robin immediately made himself a fixture in the 1st XV, getting his club cap alongside the likes of Eric Cruikshank, Ken Scotland, Iain Laughland, Jim Shackleton, Frans ten Bos, Doug Smith and Ronnie Thomson. It was not bad season for the club, but included defeats to Accies at home at the very start of the season and back in Edinburgh for the annual Christmas fixture, which must have left Robin feeling somewhat torn, his brothers presumably being on the opposing side.  Indeed, for a time the club's results really did not reflect the talent available – in successive seasons Scotland selected six, seven and then five of Robin's team-mates. But improvements came under his leadership: additions to the regular side included Boyle, Norman Bruce and MacDonald … The Edinburgh Evening News noticed: their rugby commentator, who in the fashion of the time went by the pseudonym Raeburn felt the Scottish sectors should just pick the club's entire XV for the trial match:
"Under the inspiring leadership of Robin Marshall, elected captain for the second year … a tribute to his prowess… Scottish are having the most successful season in years. Marshall has gathered around him a spirited adventurous band of men who play zestful rugby in the true manner of the game."
Not surprisingly Robin was asked to hang on to the metaphorical arm-band for a further stint, and with even more resounding success, the 1st XV having their best season since 1955.
In the meantime, Robin Marshall had also become a stalwart of perhaps the finest Sevens side the short form of the game had seen since its invention at Melrose in 1883. In a six season spell London Scottish would win England's premier tournament, the Middlesex, five times (and be runner-up in the sixth), twice do the Middlesex-Melrose double, and finish runners-up on a third visit to the Greenyards.  Robin was the only forward to play all the first four Middlesex victories and the first at Melrose.
For the two 1962 finals he was also captain, the only one of the VII not a full international cap. Morris records the year as the club's zenith in the short game. The style was well-honed and much written about but still, opponents could not cope: slow build up, valuing possession above all, and the clever use of decoys to draw defenders, enabling lightning fast backs to tear away and score. Morris adds: "It must be remembered that they won without a recognised hooker. Robin Marshall who took over these duties was quite cheerful about his short-comings in that respect, knowing that it did not matter if the opposition won the ball for they would not keep it long."
Norman Mair writing in The Scotsman gave the forwards their due:
"Watherston has enviable pace and he gave the Seven the height and reach necessary at the lineout, Marshall not only hooked adroitly but like … Boyle was at once mobile and industrious, and he and Boyle all afternoon were noticeably certain in their tackling. London Scottish were obviously imbued with the concentration and will to win which has never been absent from the play of their captain Robin Marshall." 
Hawick, sevens specialists dispatched in the final at Melrose in 1962, would be invited to Middlesex in 1963 and fall again to Robin's side in the final.
At his induction to the club Hall of Fame in 2019 Robin admitted that the post-tournament excesses included driving the wrong way around the Richmond Circus roundabout, twice, with the winning VII all piled into his 2-seater MG.
It is surely no coincidence that that 1964, with Robin no longer in the side, Scottish lost the two sevens finals.
Meanwhile there was more to life for Robin than rugby. Retirement coincided with the arrival of his second child, or perhaps that was no coincidence… Still he was an active member of the Caledonian club for a number of years, and once he retired from rugby, golf kept him out of the house.
Robin was a member of Muirfield Golf Club for 40 years and his beloved Luffness in East Lothian for almost 60 years. but he needed somewhere to play nearer his English home so he and his team mates including ten Bos, Shackleton, Inglis, MacDonald and Lamb looked for a club west of London that they could get to by train. Denham Golf Club uniquely has a dedicated station, one stop out from Marylebone, and so got the vote. Thus began a London Scottish connection that persists today. Robin would be a member for 59 years and captain in 1976.
But his connection with London Scottish never wavered. He was a staunch committee man for many years, Fixtures Secretary from 1966-70 and of course the club's 11th President from 1987-90.
He was a less comfortable spectator. Andrew recalls captaining the club U21s in the 1980s. Returning home from each match he would be asked by Robin how it had gone, and Andrew would recount the highs and lows; after half a dozen matches Robin proffered some extensive technical advice – "a friend" had been at the games and spoken to him about it … years later Jenny Marshall would let slip that the proud father had in fact been at every one of the matches himself!
Robin Marshall met Jenny Cox in 1959 and they married at St Columba's Church of Scotland in 1961.  The newly-weds moved out to Denham and had Nicola (1962-2016) and Andrew.  Jenny sadly predeceased him in August. Robin is survived by Andrew and his wife Emma, and grandchildren Hannah, Lydia and Rory.
Last words go to the man himself; writing for the club's history in 1978:
"What a wonderful jumble of happy memories can be conjured up – Cornish tours, Border tours, Christmas tours, various sevens tournaments (and I remember a marvellous floodlit Tournai-au-Sept in Paris which started at 22:00 hours and finished at 01:00 hours, at least as far as play was concerned…. But above all the three characteristics of the club which I hope will continue to be apparent to all for at least another 100 years are enterprising combined play, exceptional individual talent or style and a willingness to give a lot of pleasure by having an awful lot of fun."
Robert Ian ("Robin") Marshall, 29 December 1932 – 26 October 2020
Captain 1961-63
President 1987-1990
Paul McFarland and London Scottish Chairman Malcolm Offord remembers:
"Robin was President when LSFC toured to Argentina in 1989, the first British side to travel to Argentina after the Falklands War.  I was privileged to be part of that tour.  Robin told us that the Foreign & Commonwealth Office had phoned him to ask us to desist from wearing our kilts in Argentina in case that caused offence owing to memories of the Scots Guards in action.  We had a team meeting… and decided to wear our kilts!  in fact, his son Andrew did not take his off in three weeks…"
Written by Paul McFarland
Jack Knox
It is with sadness that we have to report the passing of Jack Knox (clubman and referee). Aged 83 Jack passed away on 25 March 2020 in a care home in Hounslow. Jack had been battling spinal cancer since shortly before Christmas and had been in hospital and, latterly, the care home since then. Our sympathies go to his sister – his only remaining relative.
If you played for the club between 1970 and 2010 you would have known Jack. Firstly he refereed many of the junior team home games in the 1970's and 1980's. His awarding of penalties for "stupidity" was well known. After the club reformed to play in the lower leagues Jack took up the mantle of Fixtures Secretary. A duty he performed diligently.
Jack did not play for London Scottish but played his rugby for Northern RFC. He arrived in London after his work as a Civil Engineer brought him here. Jack was born and brought up in Sunderland.
Jack was well known for his forthright views (and equally forthright method of delivering them) but was a great companion and a gentleman. Rest in peace Bonny Lad. We will miss you.
Eric Cruickshank
ERIC HUGH CRUICKSHANK 1931 – 2020
London Scottish sadly lost one of its great servants with the death of former 1st XV captain and later club president Eric Cruickshank on 18th April. He passed away quietly following a stroke, thankfully not of the ubiquitous virus, and therefore surrounded by family. A quiet funeral will be followed when feasible by a service to celebrate his life.
Eric was born in Edinburgh, but when a small boy moved north to the Granite City, was schooled at Aberdeen Grammar and then graduated in Chemistry at Aberdeen University where he went on to be awarded a PhD.
As was so often the case, however, work brought the twenty-something Eric to the South. Initially engaged in nuclear research at Harwell, he moved on to further research work at Royal Dutch Shell before moving on again, this time into private business.
More or less on arrival though, the young chemist was embraced by London Scottish rugby in August 1956. He had just missed a stellar season, the club's best for fifty years, but was selected for the 1st XV, earning his club cap in the contrastingly average 1956-57 season. Still, he was rewarded after that debut season with the captaincy, this being the era when this was a one-season appointment.
Eric oversaw mixed success for a side that could at times field Scotland players Ian Swan, Gordon Waddell, Arthur Smith, Malcolm Swan, Ken Scotland and Bob MacEwen, but was blighted by injury and illness. Yet as the club's history records, Eric's reward in blending a young side with such illustrious team-mates came the following season under Mac Wylie, when the club could also field as many as eleven capped players in the XV. Eric continued as a regular in the 1st XV, but as a jack of all trades who featured everywhere in the backs except at scrum-half, he lost out to specialists when the national selectors were watching, and never got beyond a trial.
He in fact spent the early 60s captaining the Extra 1st XV, itself a distinguished side that was seldom beaten, but regularly pulled on a 1st XV shirt when needed. Eric was also a keen sevens player, shadowing the great club sides of the early 60s on spring weekends when the club might enter as many as four different tournaments on the same day. He led the first of many pre-season tours to the west country, where the routine included matches at Penzance and Newlyn, now replaced by the club's annual league fixture at the Mennaye with Cornish Pirates, and also toured the south west of France and the Borders.
In 1965 the club gave Eric a "special award," (we no longer have a record of exactly what…) to mark his contribution over almost a decade of ever improving performances and results that saw the club become both a leading proponent of XV-a-side rugby, topping the Daily Telegraph pennant (which preceded the advent of leagues), and the dominant side in Sevens rugby, while also providing the core (sometimes seven or eight) of the Scotland team.
The Barbarians too recognised his worth and selected him at full-back in the 1965 Mobbs Memorial match, even though he had now retired from the 1st XV. He finally hung up his boots in 1966.
"Great days they were," Eric reminisced in the club history, "and greatly do I miss them."
He would not be lost to the club though. Stints on committees followed and finally he was elected in 1979 as the club's ninth president in its 101st year, serving till 1984.
Rugby was not his only sporting passion. He was a member at Trevose Golf Club in Cornwall for 50 years and the family regularly holidayed there. He then also joined St George's Hill Golf Club at
Weybridge in 1978, and was with a group of his golfing friends only recently. Club president Holmes Carlile noted in his tribute last week that Eric was "a very competent golfer with a healthy competitive streak and a will to win. He did not bring the tackling ferocity he displayed as full-back for Scottish but he enjoyed good companionship on the course and beyond."
Iain Cruickshank writes: "He met my mother at London Scottish – she came to watch a game with her boyfriend of the time. As kids, our Saturdays did tend to be spent at Richmond, kicking rugby balls or playing under the old wooden stand in the cold while Dad was in the bar. After Shell, Dad went in to business with his father in law, my grandfather. A brave decision! They had a light engineering company and Dad continued to run this until his retirement.
"One of his strongest attributes was a sense of duty and public service. He was involved in fundraising through the Masons and Epsom Rotary Club. He was instrumental in raising funds to restore the spire at St Mary's Church in Headley. He also served on the Board of Governor at St John's School Leatherhead, long after Alastair and I had left. Up until his stroke, he was still fit, able to walk the dog for half hour and played golf every week until the dreadful weather we had over the winter."
Eric's grand-daughter Lauren Edgley adds: "To me he was the epitome of a gentleman. I don't think I ever heard him swear…. not even when watching Scotland lose despite having witnessed it many a time in his life! And he had a certain grace about him which naturally drew people to him."
And this from London Scottish president Paul Burnell: "I met Eric when I joined the Club in 1988 and I will always be grateful for the welcome he gave me, and for always taking an interest in my career on the field. He was a gentleman and a great President of London Scottish. People like Eric are the heart of the club and have given us such a rich history as we move to our 150th year in 2028."
To the last he retained his connection with London Scottish, attending matches and periodically dinners and events, including as a special guest at the club's 140th birthday dinner in 2018. He will be warmly and fondly remembered.
Eric is survived by Diane, his wife of 60 years, children Alison, Iain and Alastair, six grandchildren and a great grandchild.
London Scottish joins with all who knew him, in sending condolences to the family and gratitude at being part of a life well lived.
That celebratory service is likely to draw quite a crowd.
Paul McFarland
Ronnie Whitefield
Ronnie played Cowboys and Indians until he discovered rugby at the age of 11. After a career in Borders and Glasgow rugby (both on the pitch and on the streets) he became a London Scot in 1971. On the good Biblical basis that he who humbles himself shall be exalted, he began his LSFC career in the 8th Xv and rose through the ranks to the 1st Xv and a Scotland Trial. On his way back down through the club he called an early halt to his rugby through injury. His wide experience as an Easter tourist both on and off the pitch is vital for his role as manager ( so he can for instance, wake players 15 minutes before kick off). Having married and English girl, he cannot be said to be bigoted.
Ronnie sadly passed away having contracted Covid-19.
Alex Gordon, 7th Marquess of Aberdeen and Temair
It is with much sadness that we report the death on 12th March of Alex Gordon, 7th Marquess of Aberdeen and Temair at his home, House of Formartine, on the Haddo Estate. He was 64.
He played for London Scottish in the 1970s and after returning to Aberdeenshire, continued to be a great supporter of London Scottish. Tributes from Sir David Reid and Malcolm Gillespie, Captain of the Picts can be found below.
A service of thanksgiving will be held in due course – we will let you know when the date and venue are known.
Tribute from Sir David Reid
I had the pleasure of knowing Alex in many different contexts.
First, when I played my first games for London Scottish back in 1973. Like Alex, I was young and was accused of spoiling the average age of the front row in the Picts ! I didn't see much of Alex on the pitch as he was out doing what backs do !
But seriously and later at Scottish on our "incredible journey from League 9 to the RFU Championship", Alex was one of the regular contributors to the funding of this journey.
Also, going back to my own roots in Aberdeenshire, my family on my mother's side Jean Johnston were farmers at Loanhead of Savoch near Auchnagat for many years The family were tenant farmers on the Haddo Estate.
So, it was great in later years to get to know the Gordons, Alex and Joanna at their family home at Haddo. Alex was a great host at I think the largest dining room table I've been lucky enough to sit ! He was also a generous host on the shooting field.
Lastly, I had the privilege of being President of the Royal Highland Show when it was Aberdeenshire's turn to host this great event. Needless to say, Alex was to the fore in our team along with Sarah Mackie, helping make it a great success that year.
A further connection was when I used to visit my Chalet at Cruden Bay and having a game of golf with Alex at Old Meldrum along with Francis Clark. It was quite a wide spectrum of talent with Francis leading the way off Plus 2 and Alex at the
other end of the spectrum with an enthusiastic agricultural swing and giving the ball an almighty belt ! – sometimes it went so far as never to be seen again !
He was truly a man of the North East and proud to be so. He was always a Doer and Giver and never a Taker. A pleasure to know and a credit to his family and their history and an example for us all. He made a difference in so many ways.
Sir David Reid
———————————————————————————————–
Tribute from Malcolm Gillespie, for many years Captain of the Picts
It is with great sadness that I read of the death of Alex Gordon (Marquess of Aberdeen and Temair).
I cannot remember the circumstances of Alex joining the Picts, but he came in as the youngest member of the squad by some distance. But he did help to keep the average age within credible limits! He played Full Back/Wing and had a trusty left boot. Those of you who came on the tour to Aberdeen will remember us playing Aberdeenshire and a visit to Haddo House.
I had kept in touch with Alex by phone and knew he hadn't been well. I have spoken to his son, George, who mentioned how much his father had enjoyed his time at London Scottish.
He was a great character, an invaluable member of the squad, greatly adding to the spirit and mix of the Picts and will be both missed and remembered.
Malcolm Gillespie
David Hogg
The many of us who knew David Hogg will share my sadness to learn of his loss to Covid-19.  It is devastating to think that someone of such huge strength, both physical and mental, should be overcome by a vicious, virus.
From family members, Angela and Bill, I learned that David felt unwell with Covid-19 symptoms but seemed to have fought them off and was out walking last week.  However, his condition deteriorated rapidly, and he was taken to Kingston A&E by ambulance where he died in the Intensive Care Unit last weekend.
From the late '70s into the '90s David was a regular star at every level of London Scottish FC.  He went on his first tour to Guernsey where he ably served as "Youngest Tourist" and from whence he was tutored in the black arts of playing Hooker by "Ferocious" Fulton Paterson; and, along with Fulton, subsequently delivered many painful lessons to opposition front rows.  David's off-field education in geography also commenced in Guernsey where Joe Flaherty shared his intuitive ability to find the shortest route to nurses' hostels and the fastest exit routes too – a feat unequalled today by Google maps.
From Brian Watt's team pic of a 4th XV captained by Graeme "Giant" Dewar you will recognise the huge personalities into which David comfortably fitted.
It will be a while before we meet again at a rugby or golf fixture.  When we do I'm certain we'll recall many happy, hilarious, of our times together with David.
In the meantime, when you have your next drink, whether it be that cup of Earl Grey Tea which your housekeeper brings you this afternoon or tonight's taster from the illicit gin distillery in your garage, just lift your mug and say, "Cheers, Hoggy".
Yours Aye
Lance Quantrill
Golf Convener London Scottish FC
Bruce Ewan Thomson
We are very sad to announce the death of Bruce Thomson who played a prominent part in the life of the club over many years.
Bruce came to London Scottish from Oxford University having obtained blues in both rugby and boxing. He won three caps as a prop for Scotland in 1953. He was vice captain of Scottish in 1954 during Bill MacPherson's captaincy.
Bruce practised as a GP in Horsham for years before retiring to Crieff .
He was from an early age a skilful and successful bagpiper who wrote some 450 pieces for the pipes and played for the Queen. He acted as club piper for several years after his rugby playing career ended.
He died at Crieff on the 13th of January.
Mark Whitehead
The London Scottish Family have lost one of their true characters. Mark Whitehead passed away over the Christmas period after a short illness.
Mark joined London Scottish after many years as a Stirling County player where he learned his rugby and played in various Senior sides before a stint in Ireland with Ardee Rugby Club.
An enthusiastic amateur, Mark played for many B's, ExB's and Picts sides in the 2000's and 2010's as well being a very keen tourist on a number of club tours.
Over recent years Mark was a member of the Front Row Union, a small group of retired props who sponsored a number of London Scottish's developing front row players. Mark was always ready to share his views on the game and tips on the dark arts of scrummaging.
Our condolences go out to his wife Lindsay, his brother Ruarigh, sister Claire as well his wider family.
​
A minutes applause will be held prior to kick off at the Bedford Blues match on Friday 10th January  as a tribute to a true London Scot.
Iain Laughland
Past players are too often dubbed "legends" but the epithet can properly be applied to Iain Laughland, who died earlier this month.
London Scottish President Paul Burnell this week paid tribute to the man who shaped his career: "Iain was one of the best fly halves for Scotland and for the club and his knowledge of the game was remarkable; then during his second career as an administrator he had a critical influence on my career, spotting me at Leicester, getting me into the Exiles set up when he was convenor, and from there to London Scottish and Scotland. He loved the club and he loved his rugby, and he was a lovely man too. He won't be replaced."
Whether because he was the choice of Bill McLaren at fly half among those who wore the number 10 shirt for Scotland between 1950 and 2003 – ahead of the likes of John Rutherford or London Scottish teammate Gordon Waddell – or because he could be credited with more or less reinventing the Sevens game south of the Border, "Logie" was above all a London Scottish legend for his contribution during a stellar playing career and then after hanging up his boots, as a fine administrators for many more years, setting himself the task of identifying international class talent among the Anglo-Scots community.
Iain Hugh Page Laughland was born in Mumbai (then Bombay) in 1935, where his father was a banker. He came home to Croftinloan Prep School at the age of 9 and then went on to Merchiston Castle School. Sport came easily and besides playing rugby he captained Scottish Schools at cricket, and then on leaving school for national service with the Seaforth Highlanders, turned out for Nairn County FC while stationed there.
With the army behind him, he headed to London for a career in the City, but abandoned that for Benn Brothers who published trade journals. Living with his parents in Buckinghamshire at the time, he went out for a run one evening and his mother asked him what was he doing? and he replied "I am going to play rugby for Scotland!"
"Richmond," he wrote in the London Scottish Centenary History, "where everything revolved around rugby football, seemed the ideal place to be on Saturday afternoons." Logie had spotted that several of the players, at London Scottish, had been his schoolmates or opponents only three years previously, and he "decided to take the plunge." Travelling across London and changing in Nissan huts with the 5th XV was a brief experience; he quickly worked his way up to 1st XV level during the 1956/57 season, and embarked on a playing career of some ten years.
Logie followed Eric Cruickshank and Mac Wylie as captain for the 1959-60 season and then "that astute tactician," as Frank Morris would call him in the club centenary history, got a rare second stint as captain for the 1963-64 season, which proved to be the 1st XV's best in terms of results. In those days before formal league rugby, The Daily Telegraph computed the results between all the major clubs in England and Wales each season, and named London Scottish as the English champions that year and the following one too.
Stewart Wilson, who joined the club when Logie was in his prime, writes of those days before professional coaches called the tune:
Iain provided the guidance that enabled talented players to demonstrate their abilities and encouraged younger members to realise their potential… He understood the need for a game plan in rugby, but believed strongly in the need to play things "off the cuff" once the game got going.
By then he was a seasoned international, winning the first of his 31 caps in Paris in January 1959, aged 23, in a side that included four other London Scots in the back line and two more at forward. Logie was picked at inside centre, his club mate Gordon Waddell being the incumbent at fly half, where Logie would play most of his club rugby. He waited a year for his next cap, and his first game in Scotland's number ten jersey was not till January 1961 when the player who would be feted for his tactical ability and creative vision fashioned Scotland's only score against South Africa by mucking up an attempted drop goal. Bill McLaren later described what happened: "The ball sliced off Laughland's boot but Arthur Smith … screamed up the wing like a shell and got the touch just before the ball rolled out of play."
It's tempting to think Logie practiced the move, for two years later in Paris, and with the scores level in injury time, as the historian John Griffiths noted "Laughland hooked an attempted drop goal. But [Ronnie] Thomson raced across from the right wing to gather the bouncing ball and scored to the left of the posts for Ken Scotland to convert," a score involving three London Scottish team-mates – there were seven on the pitch and two more who would also play for the club. Six of them feature in the photo of Thomson diving over.
Perhaps the career highlight would come on 19th March 1966 when, having taken the captaincy from his teammate Stewart Wilson in the previous match, Logie lifted the Calcutta Cup. But then, tipped to go on and lead the Lions to Australia and New Zealand that summer, injury forced him to withdraw, and Mike Campbell-Lamerton would become the third London Scot to lead the British Isles. He returned in March 1967 for one final cap, also against England, and his eighth at fly half, the other 23 all being at centre, and retired from club rugby, although not before being persuaded to tour South Africa as a guest with Harlequins.
As a player though his legacy will surely be as a leader of one of the greatest club Sevens sides ever to emerge outside the Borders.
However you describe it, Logie's approach to Sevens was truly a game changer. His Wiki entry calls it thus: "he was noted as the architect of the game, changing the play by slowing down to a walking pace, his team showing excellent ball skills and patience before bursting through defences with agility and speed." As Bill McLaren describes it the style was quite the opposite of Borders "up and at 'em" pressing:
London Scottish … were the first I had seen who commanded such pace and ball-handling surety to be able to play sevens rugby in retreat, as they slowed the pace of play with intuitive running off the ball, until a gap appeared."
Ann Laughland has a more succinct description: "slow … slow … dash."
With Logie in the side, the club duly reached six consecutive Middlesex Sevens finals, and won five. On four of these occasions Logie was the skipper calling the game plans, who lifted the cup. The great Welsh and Lions pre-war full back Vivian Jenkins, by now turned journalist – eulogised in the Sunday Times over the 1961 triumph:
All the world knows of course that the "wee" game had its origins in Scotland, and, if ever evidence was needed that the Scots, more than anyone else, must have this game at their fingertips, it was provided here…
The winning seven, with every one of their backs – Laughland, Scotland, Shackleton and Thomson – an international, weaved fairy patterns of a kind beyond the scope, apparently, of mere Sassenachs, or anyone else nurtured south of the border.
The way in which they switched the direction of the attack from this side of the field to that, and then back again, was a real education and they made it all look so easy, giving themselves, it seemed, all the time in the world, and never hurrying until the vital moment presented itself.
Then they were in top gear in a flash, and with the speed and know-how of those four internationals and the worrying and bustling of their forward trio… there was no stopping them.
Stewart Wilson recalls: "Asked once about how he acquired his phenomenal speed off the mark, he attributed it to the day he had been sitting on the latrine in Aden with the Army, when an Arab sniper put a bullet between his legs." Bill McLaren, a regular at the Sevens, also wondered at what he saw, with "Iain Laughland the maestro tactician and himself very quick off the mark."
While the Middlesex was then the pre-eminent Sevens tournament outside Scotland, Logie also took his team to the birthplace of the game, winning at Melrose in 1962 and 1965; without Logie, Scottish were runners-up in 1964; they were semi-finalists in 1963 and 1966. Seldom can a club side have so dominated the shorter game at its most stellar tournaments. No club had previously won Middlesex and Melrose in the same Season. Logie's London Scottish managed the feat twice. How proud he will have been when London Scottish returned to Melrose in 2019, and not only collected the Ladies Cup again but did so playing in the style he might himself have coached.
His playing days over, Logie devoted the next 35 years to giving back to the game. From club Press Secretary during 1966-70, and long years on the club committee, Logie joined the Scottish Rugby Union General Committee in 1986/87. His main focus was as convenor of the Anglo-Scots or Exiles, and he took special interest in identifying Anglo-Scots with international potential, unearthing among others Iain Morrison and future captains David Sole and Rob Wainwright.
Wainwright remembered him this week:
For a man who achieved so much in the game, Logie put a huge amount back after hanging up his boots. Clearly he had a love for the game, both the spectacle on the pitch and the buzz of the changing room. While I never saw him play, I spent many happy times with him, and received a lot of support as an emerging player, when he was putting his prodigious energies into the Anglo Scots, energies that paid dividends in Anglo successes and benefits to the national squad. He was ultimately rewarded for all this hard work for Scottish rugby with a well-deserved Presidency. Very sad to hear we had lost him, though it kindled some halcyon memories from the 80s.
Logie was elected President of the SRU for the 2000/01 season, became a Vice-President of the Club in 1998/99 and was inducted into the London Scottish Hall of Fame in 2007. As Graham Law remembered, writing the
official tribute for the SRU: "To those who only knew him as an administrator, it's hard to recall him without smiling. He loved to laugh and had a sense of mischief about him." Ross Luke recalls: "Ian was also a great gentleman and leader. His record as an administrator speaks for itself. He was modest and almost diffident but a good friend to all in the club who knew him." It was typical of Logie that in the club history he swerved the credit for the Sevens success and attributed it to Ken Scotland.
Off the field, he was seldom far from his golf clubs first at Beaconsfield and then at Rye, and at his peak played off three.
His lifelong friend, former club captain and president Robin Marshall, recalled
Logie had the deepest possible understanding of any game of rugby that he watched or took part in or planned. Add to this his own lightning speed of reaction and you have summed up a very unusual sportsman. It would be wrong however to leave the 're' of 'reactor' unchallenged. He was himself a creator of situations, sometimes out of nothing, and what he brought to the game he played in was not just speed but 'surprise'.
The quality of strike in his iron play made one wonder what he might have achieved on the links. The fizz with which the ball came off the cricket pitch when he bowled was the undoing of many opening batsmen. All these were examples of class. The administrative work load (national selector, coaching etc) which he carried for years after his retirement was huge as was his commitment to London Scottish.
Iain Laughland died peacefully, at home, and is survived by Ann, and by his children Rosie and Andrew and six grandchildren, Tom, Hamish, Harry, Sophie, Max and Oli. A private family funeral and interment will be held on Thursday, August 27 at Rye, East Sussex.
Iain Hugh Page Laughland, born 29 October 1935, died 9 August 2020.
Paul McFarland
August 2020
Stewart Wilson writes:
There are few if any who contributed more in moving the Club to the front rank in terms of playing performance and social life. He would be the first to acknowledge the part played by a President like Sir William (Bill) Macpherson, and a series of Club Captains as distinguished as Robin Marshall, Frans ten Bos and Jim Shackleton, but in reality Iain provided the guidance that enabled talented players to demonstrate their abilities and encouraged younger members to realise their potential. A gifted cricketer and soccer player, he understood the need for a game plan in rugby, but believed strongly in the need to play things "off the cuff" once the game got going. He found this quality difficult to understand in others – playing outside him in a charity match he asked Mike Gibson what he planned to do next, and was amazed when Mike said "It all depends on how the ball comes."
The Club's playing record in the 1960s was extremely strong both in terms of results against all other first-class Clubs and in the number of teams it fielded regularly every weekend, usually at least ten and rising as high as
thirteen at one time. Iain was immensely proud of London Scottish, its social atmosphere, achievements and playing style, and self-effacing about his own part in building its reputation for running rugby.
It was the Twickenham Sevens, however, that revealed on a bigger stage Iain's pace, sense of tactics, ability to probe for opponents' weaknesses and manage a game. His midfield partnership with Tremayne Rodd and Jim Shackleton in Sevens was lethal and legendary and based upon their own form of creative dissonance. The arguments that took place between them before the next move was decided were brutal and impressive to the other backs stationed nearby, and few prisoners were taken before agreement was reached. Away from the pitch, Iain was highly popular throughout the Club not only because of his playing experience but also his approachability and sense of humour, which he often aimed at himself. Asked once about how he acquired his phenomenal speed off the mark, he attributed it to the day he had been sitting on the latrine in Aden with the Army when an Arab sniper put a bullet between his legs.
When Cameron Boyle retired from running the Anglo-Scots Iain was his logical successor, having already served as a Scottish Selector after his playing career ended. His connections and appointment of David Leslie as Coach paid rapid dividends as Anglo-Scots recruits such as David Sole, Chris Gray, Lyndsay Renwick, Richard Cram and Iain Morrison gained International recognition. Iain was determined to win the Districts' Championship against what he was convinced was the opposition of the SRU, and on one occasion when we lost the "decider" in Glasgow became almost apoplectic about the refereeing and "coaching" from the stands by SRU selectors. He got his revenge eventually only to find that, the Anglo-Scots having won the Championship, it was to be disbanded the following year.
We all had a lot of fun with Iain, both on and off the field, and he contributed a huge amount to our enjoyment of the game and life in general. Last week Bill Macpherson described him as "a fine man" and he certainly was.
Note the club was further saddened to learn that a few days later, Robin Marshall's wife Jenny died suddenly and our heartfelt condolences go to Robin and his family.
Written by Paul McFarland
Peter Gardiner
It is with sadness that we share the passing of Peter Gardiner, who played for London Scottish in three decades (1950s, 1960s and 1970s).
He died at home in Las Vegas on August 1, following a few years of poor health. Jill, his wife of over 50 years and Holt, their son, were with him.
Born in 1935, Peter attended Heriot Watt University (brewing degree !) and then served as a Lieutenant in the Royal Navy from 1959-1965. Following numerous business roles in the UK, which included being Managing Director of Associated British Maltsters (ABM), he  was subsequently promoted to CEO of Dalgety USA, and moved to Northern California in 1976, following ABM's acquisition by Dalgety Plc, then Europe's dominant agribusiness company.
Over his 16-year tenure at Dalgety, Peter grew the company's revenue from $90 million to over $4.6 billion. Shortly after his retirement from Dalgety, in 1996, as a result of his work with the advisory committee to the Scottish Development Agency, Peter was awarded the OBE.
Peter was a former chairman of the British-American Business Council, an active member of the World Presidents Organization (WPO), and previously the Young Presidents' Organization (YPO), and a former U.S. delegate to the Trans Atlantic Business Council. Additionally, Peter was a member of the San Francisco Golf Club, The Family Club, Prestwick Golf Club and in London, The Caledonian and Oriental Clubs.
The phrase "larger than life character" is often banded around but anyone who knew Peter will know this was a fitting description. In Edinburgh, he played for the Royal High Scholl FPs and at London Scottish, he was a useful full back, playing occasionally in the 1st XV. He was a popular and formidable character, a good rugby tourist and long-term Club member and supporter. He also played for the Navy, whilst on National Service – and with Cam Boyle ran the Bosuns touring rugby side.
In 1972 he was Deputy Manager to David Pappin, when London Scottish toured Holland – and when they ran out of players, Peter – then aged 37 – took to the field – that was Peter !
His wishes were not to have a service in this COVID-19 world.  His family have therefore requested that in lieu of flowers, any donation to either of Peter's favourite charities: https://warriordogfoundation.org, or https://bestfriends.org would be most welcome.
He will be missed by many – and our thoughts go with Jill and Holt.
Peter Alexander Jack Gardiner (22nd November 1935 – 1st August 2020)
George Shields
It is with great sadness that the Shields family announces the passing of George, beloved husband of Connie, father of Debs, Martin and Laura, and grandfather of two handsome grandsons and four beautiful granddaughters.
George was a staunch member of London Scottish, joining in 1991. Unfortunately, ill health forced him to stop attending matches in 2015. His love for the club did not end there though as he followed their successes or otherwise remotely. A defeat still hit hard and sent him in to a spiral of depression for the following week!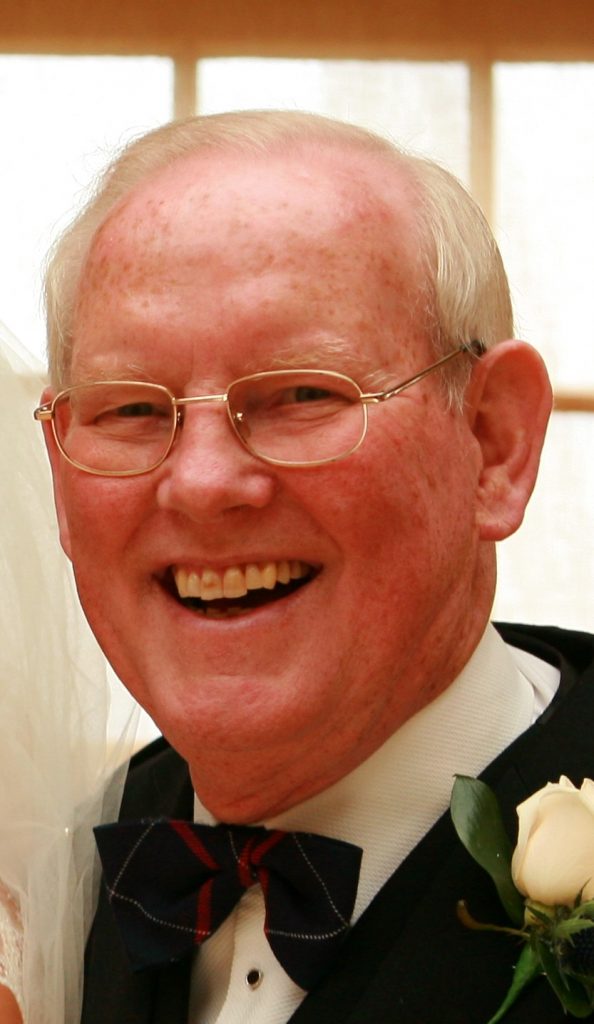 Born in Glasgow in 1938, George did his National Service and left Scotland for the first time to serve Queen and country in Germany for two years. On his return to Glasgow he entered in to the world of construction and went on to work for many multi-national companies, latterly as Project Manager for Virgin Active, overseeing building of health clubs nationally.
In 1983 the family moved from Glasgow to Windsor. Following Scotland's involvement in the 1991 Rugby World Cup Connie, to her delight, discovered her poster boy, Gavin Hastings, played for London Scottish. She made sure that the family were at the next home match!
There followed many happy years of George, Connie, Laura and latterly Debs, traipsing around the UK supporting their beloved team.
We would like to thank all the friends we have made over the years at London Scottish. We have so many special memories and there are too many people to mention individually. He will be forever with the club in spirit.
The Shields Family
George Shields – 26th July 1938 – 11th September 2020
Gordon McKenzie-Wylie
London Scottish will remember 2020 for all the wrong reasons. With the death in September of Gordon McKenzie-Wylie, known to us all as "Mac," London Scottish has lost four of its captains from the great days of the late 1950s and early 1960s. Mac was chosen to lead the side for the 1958-59 season, succeeding future President Eric Cruickshank and preceding future SRU President Iain Laughland, both of whom passed away earlier this year; Robin Marshall would follow only weeks later.
Gordon was born in Paisley in 1930.  He played his schoolboy rugby and cricket to a high level at Paisley Grammar School and William B. Barbour Academy. Blessed with three sisters, and after the premature death of his father, and a stint in the Royal Engineers for his National Service, Gordon left Scotland for the bright lights of London, and under the pretence of attending university, he joined the motor trade and the 21st SAS.
In 1952 he joined London Scottish, his first great exile love, and soon found his way into the 1st XV.
Whether playing for Scottish, the Public School Wanderers or even in Paris for Racing Club, for his second game in a weekend, Mac became renowned as a formidably hard lock forward despite his sartorial off-field appearance and wicked sense of humour. Because of his physicality and lineout skills, he earned himself a series of Scotland trials, though these never led to a cap.
Mac was appointed  captain of London Scottish For the  1958-59 season. He inspirationally led a successful team, as recorded by Frank Morris in the Club's centenary History:
"Mac Wylie had the benefit of newcomers like [Ronnie] Thomson and [Iain] Laughland and [Jim] Shackleton and the old guard figures of Jack Cameron, Jock Davidson and DWC Smith… The results were a tidy14 wins and 14 defeats… One of the highlights was the London Scottish v Col Lyall Gant's International XV at Twickenham on September 6th, when London Scottish fielded a side containing 11 internationalists and one future cap against the London Scottish President's full international team…" 
The Club's illustrious opponents, featuring among others the legendary Jackie Kyle, triumphed 24-11 but most importantly the match raised £1,200 for the appeal funds that built the new (and still current) stand at the Athletic Ground after fire had destroyed the old one in 1957.  The match was the sports page lead in the Times on the Monday: Mac (seen above in blue about to pounce on England scrum half Johnny Williams), having proudly led his side in his first match as Captain onto the Twickenham turf,  was injured during the course of the game, and missed the club's next encounter just four days later at Richmond when the RFU snd SRU Presidents opened the stand. However, he had done his bit – during the week at work, mobilising the debutante stenographic services of the Rootes Group, to assist in fundraising for the new stand.  He never knew that Scottish were moving on from the Athletic Ground.
Later during his eventful captaincy season, he broke 3 ribs playing for Public School Wanderers during their West Country tour.  He confounded doctors by passing a fitness test less than 30 days later, having played himself in during a guest appearance for a junior Saracens team, the day before his medical.
In the early 1960s Mac left Rootes Group for Mercedes-Benz where he remained for the rest of his working life.  For many years he ran the 'S-Class' fleet selling Mercedes to the great and the good. The job conferred a chauffeur 'Charlie', who, often as not, was forced to sit in the back while Gordon drove at prodigiously high speeds.  He was never without a new Merc and enjoyed driving fellow members to and from away games.
In 1966 he married Susan Weiner and built a house at Wentworth. When not playing golf he could be found tending his beloved roses.
At the start of the 1970s, and after his divorce,  Gordon joined the Caledonian Club which was to become his spiritual home for almost the next fifty years. He was a director of the Caledonian Club Trust from 1997-2002.
Later that decade he broke his neck playing for the Picts against Rosslyn Park, but this was not to be his last game for the club, and he continued playing well into his 50s. Malcolm Gillespie recalls: "A Picts' tour to Aberdeen showed his determination. Straight after one game, he dressed in his finery and drove back down south to attend a business function." In addition to his year as Club Captain, he returned to serve on the Club Committee from 1973-1982, and was then appointed Convenor of Mini Rugby.
In his latter years and well into his eighties, Gordon became a fixture at Queens Club where he could be often found in the gym, or practising his serving on an empty court before a needle match.
Gordon died peacefully. He leaves behind his son Adam, grandchildren Callum and Flora and the love of his life Sally, companion for the last 15 years, whom he first met in 1958 at Rootes. It is intended a Service of Thanksgiving will be held at St Columba's Church of Scotland, Knightsbridge, when restrictions allow.
Gordon McKenzie-Wylie, 29 March 1930 – 20 September 2020
Archie (Archibald) Young
"It is with great sadness that I was recently made aware of the death of Archie Young at the age of 73.
Archie played for the Picts for a number of years. We enjoyed the irony of a Professor of Geriatrics playing for the Picts! His medical specialism was very apt … the benefits of exercise and strengthening work for the elderly.
He was not a physically big man but a very wiry/super fit one who certainly made his presence felt on the pitch. He was a strong man and a modest one who not only played in the Back Row but who could also play Loose Head Prop. He was held in great respect and affection by his fellow players.
I remember a game against a hospital side when one of their players was injured. One of the young Doctors asked Archie to step aside, unaware of his status, as he moved in to help!
The Guardian recently published a full obituary which is a must read."
http://www.theguardian.com/science/2020/aug/05/archie-young-obituary
Archie (Archibald) Young, geriatrician, born 19 September 1946; died 17 March 2020
Logie Bruce-Lockhart 1921 – 2020
One of a notable family of players and schoolmasters, Logie was described in his day as the finest attacking stand-off in the Four Countries, though Scotland's selectors were never so impressed and gave him only five caps between 1948 and 1953.
Thus Frank Morris, in the London Scottish Centenary History, encapsulated one of the club's great players and servants who has died aged 98.
Logie Bruce-Lockhart was destined for two things: a career as a schoolmaster and rugby at London Scottish and Scotland. His father, John Harold (Rufus), played for club and country, one of the handful of players capped both before and after the First World War, before his teaching career culminated as Headmaster at Sedbergh School. His uncle Norman might have done too, but, having played alongside his brother at London Scottish, all such thoughts were ended at the Battle of Loos in 1915. In due course, Logie's older brother Rab trod in the paternal footsteps – rugby in the 1930s at Cambridge University, London Scottish and three times for Scotland before the Second World War intervened. For Rab, schoolmastering would eventually lead to 16 years as Headmaster of Loretto.
Logie was the fourth son of Rufus and Alwine Mona Ivy Brougham. Born in Rugby when his father was a master at the school, he moved inevitably from Cargilfield Prep School in Edinburgh to Sedbergh, where he progressed to head boy.
Then, with Cambridge in view, he instead headed further south to the Royal Military Academy at Sandhurst as war began. Initially commissioned into the Sherwood Foresters, he switched to the Household Cavalry, served in France and Germany and was one of the first soldiers to enter the infamous Bergen-Belsen camp. Kept on in Europe to run a refugee camp on the Russian border, he eventually returned home to resume his education. Beginning with a choral scholarship to St John's Cambridge, he collected Blues for squash and rugby, the award for Cambridge's most outstanding all-round undergraduate and emerged with a double first in modern languages.
Rugby would of course take him to the family's club where he immediately excelled. In 1949, when the army posted London Scottish captain and future brigadier Frank Coutts up north, Logie was called upon to take on the mantle for the rest of the season. He had already been capped in March 1948 playing at centre, in the victorious Calcutta Cup side, but had to wait two seasons for a second and third cap, this time in his favoured position at fly half.
This period in Scotland's rugby journey was not the country's finest. Logie would wait three more seasons to collect his last two caps as the selectors chopped and changed in the middle of the 17-match losing run that stretched across four seasons – which Bill McLaren, just starting on his commentating career, would refer to as Scotland's Long Dark Tunnel. Five caps in five years implies a Scotland career largely unfulfilled. Quick to break and to spot opportunities for others, he was perhaps inconsistent, but then, manifestly, so were the selectors. In their defence, though, Logie had to prioritise work and the arrangement was that he would teach and train the Tonbridge team in the autumn term and then after Christmas be free to play for Scotland; but this meant missing squad sessions which made selection less likely.
Meanwhile, club rugby gave him pure pleasure for many years. Writing two decades later for the club's centenary history, he opined: "The Scottish took risks and threw the ball around. There were some very talented and original players, and on our day we took the pants off the greatest and the best. It was sweet to take over 20 points off the Harlequins at their peak with an all-international back row…It was a joy to play with my brother Rab. Rab and I were both of a generation whose rugby careers suffered from the war. He was 24 at the outbreak of hostilities, and had just been capped for Scotland three times; I was 19. So the war took away most of our best years and perhaps the chance to play for Scotland together."
Bede Bruce-Lockhart (who also played for London Scottish and Scotland Bs before injuries intervened) writes: "Dad's greatest gift as a player was a very swift feint in and swing and accelerate out; he had tremendous acceleration and a lovely dummy too. He spent many hours teaching me those two things, explaining why they were so important to master along with the ability to make the space for and feed the wingers and full back."
Readers with a copy of Frank Morris's book to hand will enjoy Logie's reminiscences of the then annual Easter tours to France, pre-match champagne breakfasts and all, and wish they had been there.
Logie hung up his boots at the end of the 1954-55 season, when he had already been appointed, aged just 33, headmaster of Gresham's School in Norfolk. A visionary head, he retired in 1982 after 28 years in post. Under his leadership, the alma mater of WH Auden and Benjamin Britten began its transition from a traditional boys' public school for boarders with the introduction of girls. He saw the need to modernise the curriculum, building a physics and teaching block as well as biology laboratories. Among his first charges was the future Sir James Dyson; on hearing of Logie's death, Britain's iconic investor and industrialist led the tributes to his old headmaster, who had kept the young Dyson and his brother at the school after their teacher father died of cancer. The school's investment paid dividends – Sir James recently endowed it with a new £19m science block.
Inspired by the polymath in the headmaster's office, Gresham's pupils would go on to success not only in academia but in sport, finance and industry. At the same time, he was a prolific writer, contributing to publications as diverse as Rugby World, Country Life and She; he revealed another passion when he published The Pleasures of Fishing in 1981, and, after retiring, Stuff and Nonsense was made up of reminiscences on both education theory and topics of personal interest as diverse as rugby and wind-surfing. He was an avid bird-watcher, and his poetry and water-colours would feature in books published in his nineties, bringing the total to seven.
He also found it hard to give up his rugby and his club: he was back in January 1957 to join Tommy Macpherson and other old friends in a Golden Oldies match against Rosslyn Park, and then that Easter was back with the 1st XV touring party in south west France, where his fluency in the language made him the ideal tour manager.
Logie Bruce-Lockhart met Josephine Agnew in 1944; it was love at first sight: they married in 1945 and had five children: Jennifer, Rhuraidh, Kirsty, Fiona and Bede. Tragedy struck when Kirsty was killed in a car accident aged just seven. Writing about her death years later, Bruce-Lockhart said it made him realise, "I had not left enough time for the things that really matter, having a happy home, being with the children, sharing outside interests with my wife."
His other children survive him as do grandchildren Nicolas, Alastair, Dacre and Chelsea. Jo died in 2009. After a short bout of pneumonia and a mild stroke, Logie died peacefully just short of his 99th birthday. Only two days beforehand he had enjoyed his daily tipple of rum and ginger beer, singing "I am the very model of a modern Major-General" and conducting Beethoven's Ninth whilst watching the robin and long-tailed tits in his garden.
The private funeral will be followed by a memorial service at Gresham's School at some future point.
Speaking to the Eastern Daily Press for their tribute, Bede described his father as
"One of the great renaissance men of his generation. He was a big believer in excellence and could find something good in every child and every teacher. He had a great sense of humour, was very gentle and kind. People found his intellect imposing, but he was never overbearing and was incredibly comfortable with whoever he was talking to."
The last words should be those of the rugby-playing schoolmaster and writer himself: "Most of us are glad we played then; they may prove to be the last of the days when one played for the joy of the game and not for the avoidance of defeat. Something of that absence of bickering, that gaiety in attack, that camaraderie and individuality is still with the London Scottish today. Long may it survive."
Logie Bruce-Lockhart, 12 October 1921 – 7 September 2020
[with thanks to the Chelsea, Bede, Fiona and the authors of tributes to Logie in The Scotsman and the Eastern Daily Press]
Paul McFarland
On those French tours, Bede Bruce-Lockhart adds:
Dad as you mentioned absolutely loved the London Scottish tours to France both on and off the pitch. He spoke fluent French (German) and his love of France extended after his retirement from teaching to him buying a small shepherd's hut (literally), on the top of a large hill in the Var in the South of France with the most incredible views. I remember re his French tours that the London Scottish team were met by the entire town and their opponents team on the Friday evening before the match on the Saturday; the London Scottish team were taken out by the opposing team on the most almighty bender & party and staggered back very much the worse for wear at about 5:00am.
Feeling dreadful as they got up gingerly to go to the stadium for the match they were comforted by the thought that their French counterparts would be feeling similarly dreadful – only to find as they lined up for the anthems that it was an entirely different team of people they were facing. It was the French second team posing as the first team who had gone out with the London Scottish team the night before! I asked Dad who won the game and he said London Scottish still won and played brilliantly especially in the first half – everything they tried (& they tried everything) came off … real 'Champagne' (literally) Rugby. He loved his time at London Scottish.
and his old friend Jean, Lady Macpherson of Biallid writes:
He was a great rugby friend of my late husband [Sir Tommy Macpherson].  I remember the day, the month, the year, the moment we met – never to be forgotten. It was on the second Friday in October 1953.  Tommy and I returned to London from our honeymoon the last week of which had been spent at the SHAPE headquarters, with Viscount Montgomery, our host in Paris.
The flat we were to live in was incomplete and a friend kindly lent to us an attic room.  It had a bathroom on the half landing and at the top of the stairs a table, cooker and sink.  On the Saturday I became a Rugby Widow and off departed my beloved to say in passing he would be back after the London Scottish Dinner at about 11 pm. It was pleasant to have a little time to relax after so much travel, but anxiety set in when at the expected hour of return 11 pm nothing happened.  Stress intensified until at 1 am I heard the front door open and the slow thud on the staircase. I realized he had not returned unaccompanied!!  Panic set in, was it to be 3 in the bed?  I should have had more faith, Tommy with Logie arrived exhausted at the top of the stairs.  Logie reached for my hand, shook it and then placed it on the table, and gently slid underneath it!! Neither he nor Tommy showed much life for at least 12 hours!!
Thereafter we met at his school or his Norfolk home, or rugby tours for many years to follow. Thank you for such happy memories.
Written by Paul McFarland