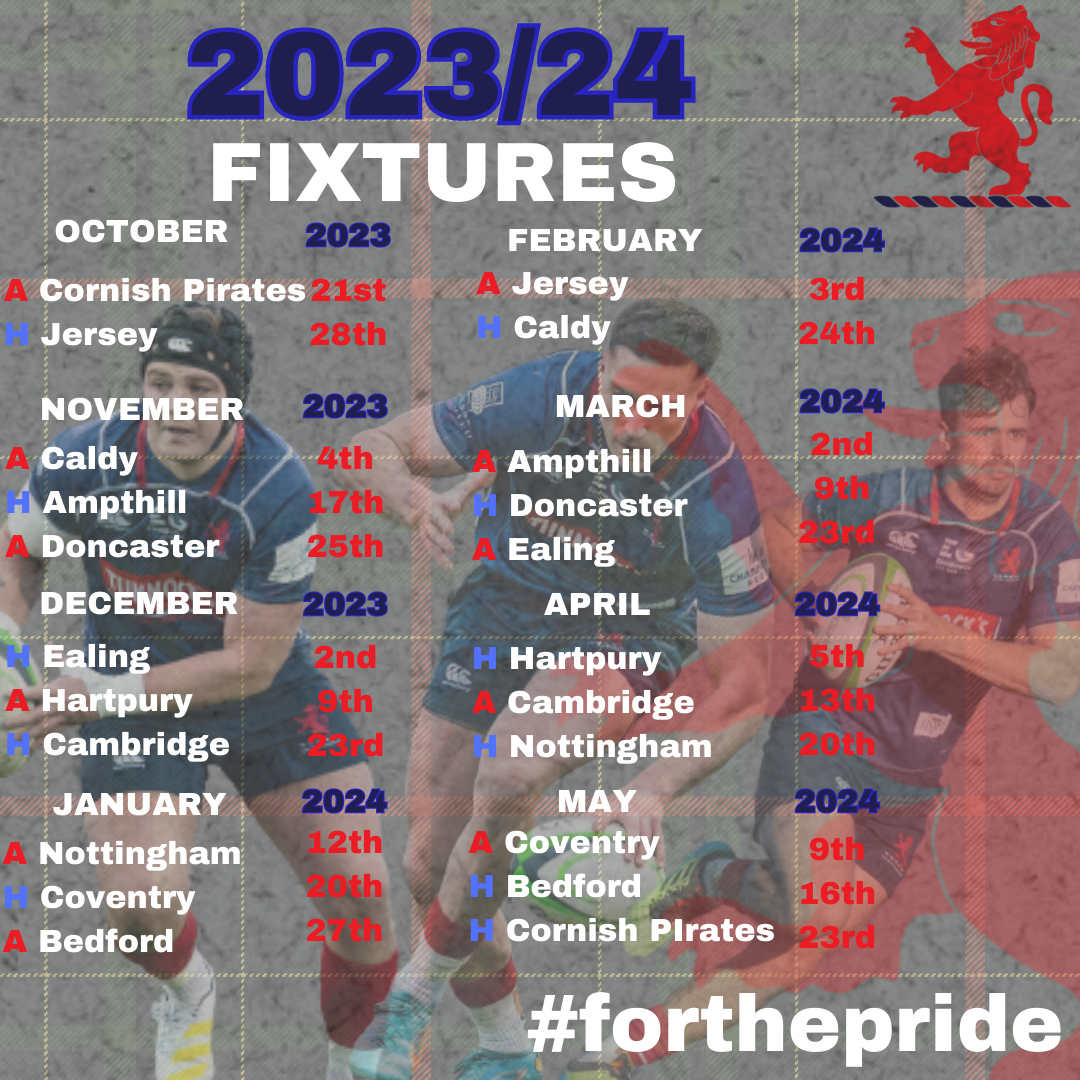 London Scottish is delighted to announce its fixtures for the upcoming 2023/24 season. After last season's 'Great Escape' Bryan Redpath and his squad are excitedly looking forward to what can be achieved in this campaign.
London Scottish will begin their season away at Cornish Pirates on 21st October with their first home game of the season taking place the following week against Jersey Reds.
The ever popular Friday Night Lights fixtures will continue this season with Ampthill and Harptury both visiting the RAG under the floodlights throughout the year.
London Scottish will also host newcomers to the league Cambridge on 23rd December for an exciting Christmas fixture.
Please click here to see the full fixture list. Tickets, memberships and season tickets will all be released shortly as London Scottish continue to work on a new and improved ticketing package… watch this space.