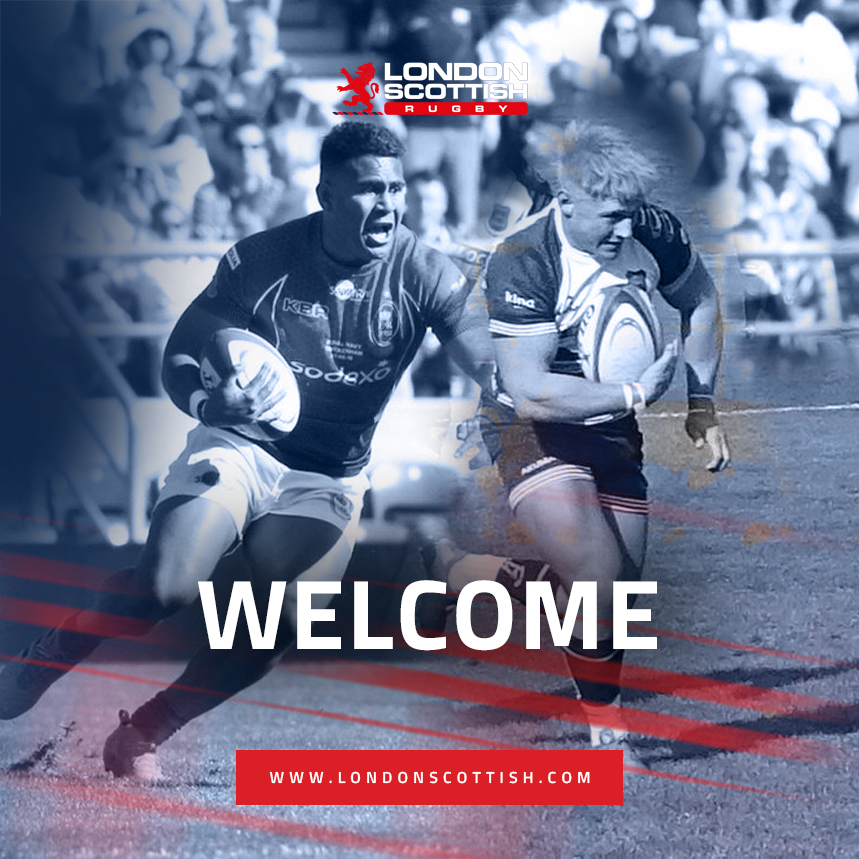 London Scottish has a long and deep historical relationship with the armed forces and we are delighted this continues with the signing of wingers John Davetanivalu, British Army and Ryan Crowley, RAF for the 2020/21 season.
Learn all about our new recruits:
John Davetanivalu
Originally from Fiji, Lance Corporal John Davetanivalu known as JD, is a Royal Signal by trade and a member of the British Army XV where he has played both wing and outside centre.
Based at the Nuneaton barracks, JD enjoyed a year of civilian rugby playing for Birmingham Moseley. Before that he played two seasons in the Premiership A league with Wasps.
In 2017, the now 26-year-old followed in his father's footsteps and joined the Army, having graduated from St Mary's University Twickenham with a degree in Sports Science.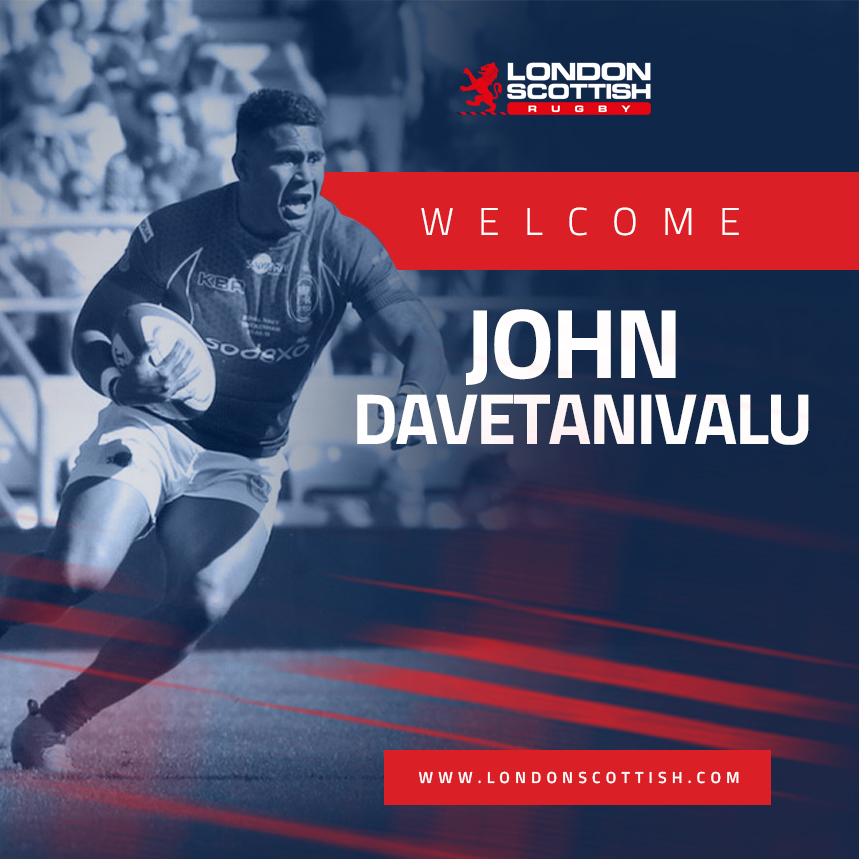 Having enlisted, the winger's focus was to then run out at the home of rugby in the infamous Army vs Navy annual battle: "The Army v Navy match was such a big thing and playing at Twickenham stadium was something I've always wanted to do. Because of that I pushed myself to make the first team and when I finally ran out at Twickenham; it's definitely my biggest career highlight so far."
Heading into playing in the Championship and working with the Scottish coaching staff, JD said: "I can't wait to experience playing for a Championship side and receiving my first cap. I'm looking forward to playing for a new team and trying to help build a competitive side.
"I'm really excited to learn from Stevie Scott! Hopefully I can excel and absorb all the experience, and knowledge that Stevie has. I'm looking forward to working with Matt Williams and seeing how he can build the team going into the new season."
Like many other rugby players, the Fijian has been longing to get back out on the rugby field: "Just waiting for that news that we can return to playing, for me is much awaited, but as long as the correct health and safety guidelines are in place. A bit of good news is always much welcomed.
"I'm lucky enough to have a close friend with me in the same camp, so we go to practice a bit of kicking and passing just so the body is still ticking over. It's important so that when we return to playing it's not going to be a massive shock to the system."
When not on regimental duties this flying back spends his free time with his family and playing golf.
Director of Rugby, Matt Williams, commented: "I am a huge fan of forces rugby and keep close tabs on emerging talent each year. The Army are well known for unearthing incredible Fijian back three talent and JD is another player that exploded onto the Army scene with some stellar performances last year. He also stepped up in National 1 for Moseley and with ball in hand is very dangerous. He needs to focus on his defensive understanding, but JD's raw talent is undeniable."
Ryan Crowley
From Wales, the RAF technician began his career in Cardiff at St Peters RFC and Rumney RFC. Having started studying at Cardiff & Vale College, he joined the rugby academy there and played in the Welsh College leagues.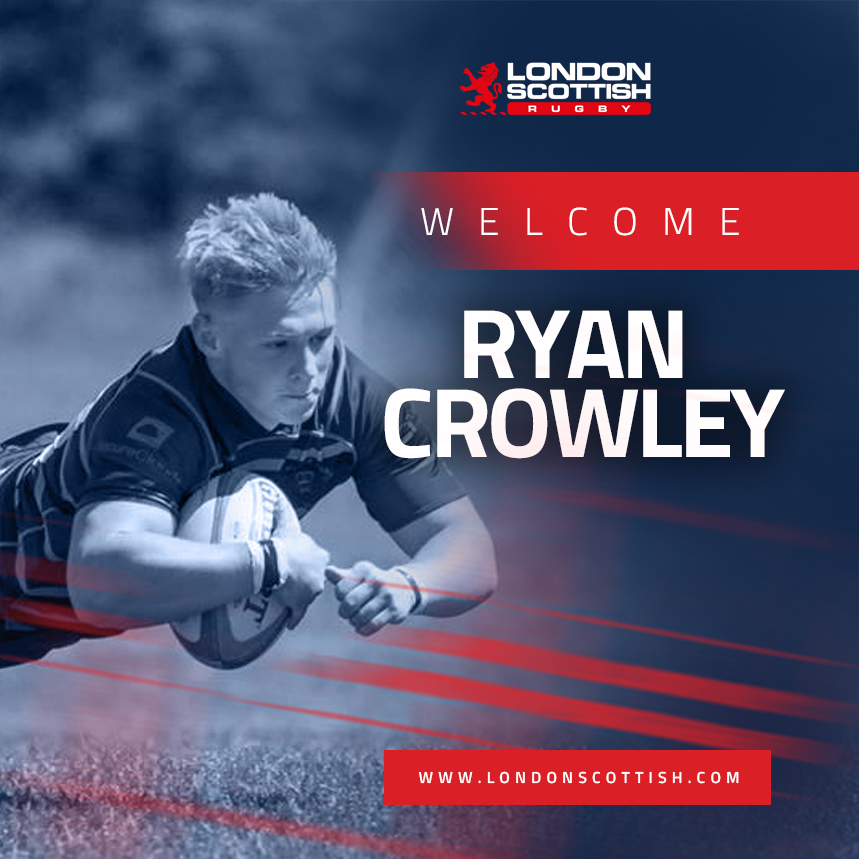 Instead of going to university having finished college, the flying back decided to join the RAF. "My uncle was in the Air Force and he made a good rugby career out of it playing for Bedford Blues and the Welsh Exiles, so he suggested that I enlisted so I had something to full back on.
"I've used it as a good platform to booster my rugby career. I joined up as an aircraft technician in 2017 and thanks to that I now have an electrical engineering qualification," comment Crowley.
On joining Scottish, but still performing his duties with the RAF, the young winger said: "The RAF have been really encouraging about me playing rugby and signing with Scottish, so I'm going to be able to play for the Club side by side with work. They've been very understanding in finding me a position that will suit both the demands of training and playing, but still continue my primary job as an airman.
"It's going to be a good challenge for me playing for Scottish. I've bounced around playing at different levels depending where I've been stationed. I've played in the Welsh Premiership when in Wales but then the lower national leagues when in Shropshire, so it's going to be a big step up for me playing in the Championship."
Crowley, who is based at RAF Brize Norton in Oxfordshire, describes his proudest moment as playing in a RAF v Army match: "Back in 2018 I picked up my first cap for the senior RAF team against the Army at Kingsholm. The Army outfit is just amazing! All their players are pretty much full-time professionals, so it's something to aspire to and it drives me on. It's such an amazing event and you get such a good crowd down to the fixtures."
Looking ahead to working with Head Coach, Stevie Scott and Director of Rugby, Matt Williams, the Welshman said: "I'm just looking forward to being a part of the squad and learning from both Matt and Stevie."
Director of Rugby, Matt Williams added: "Historically I have had a very good relationship with the RAF and Ryan was recommended to me at the start of last season as a player to watch. Having watched him both live and on video he is an out and out finisher who loves scoring tries, an absolute ball of energy. Ryan deserves a chance to step up and I look forward to seeing how he blossoms in our environment."