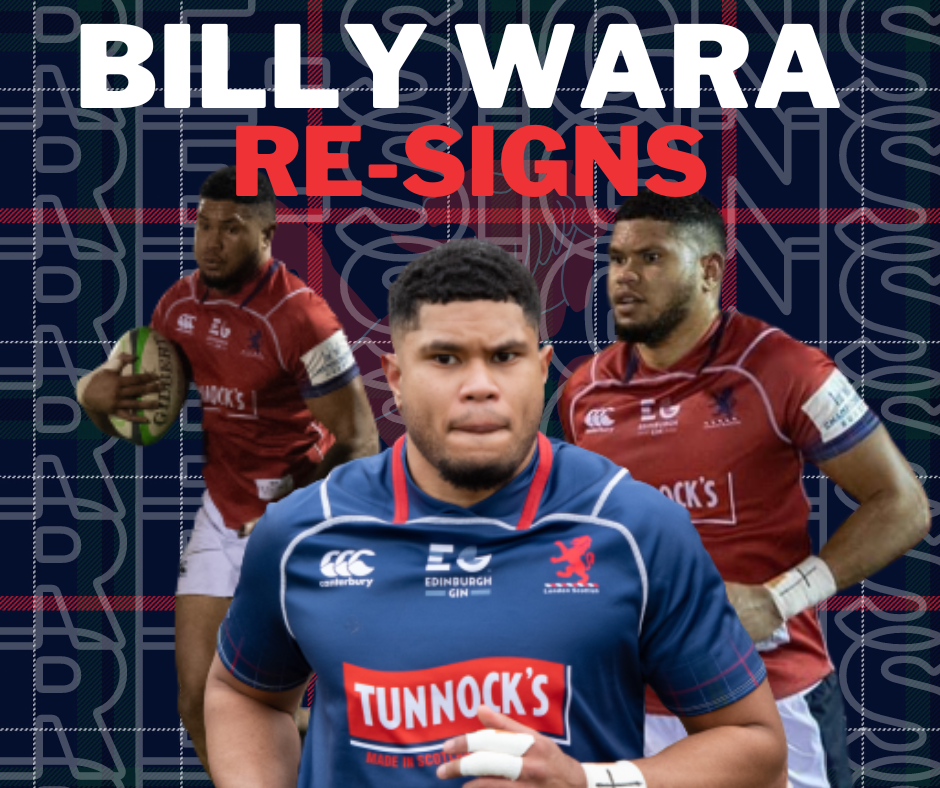 London Scottish is delighted to announce that outside back Billy Wara has agreed to sign for another year at the Club.
Joining midway through the season in 2022, Billy played a crucial role in the Club's survival in the Championship. Amassing ten appearances during the 2022/23 campaign Billy will hope to build on this during this upcoming season.
Billy has commented on re-signing for the Club when he said "I signed for Scottish because I wanted to sign another year because it's a club with rich history and a great bunch of boys to play for."
Bryan Redpath has also commented on his latest signing when he said "I'm excited to have Billy back on board for another year. He adds a different dimension to this squad with his physicality and aggression which gives us something very special."
Billy is available for players sponsorship, for more information click here.