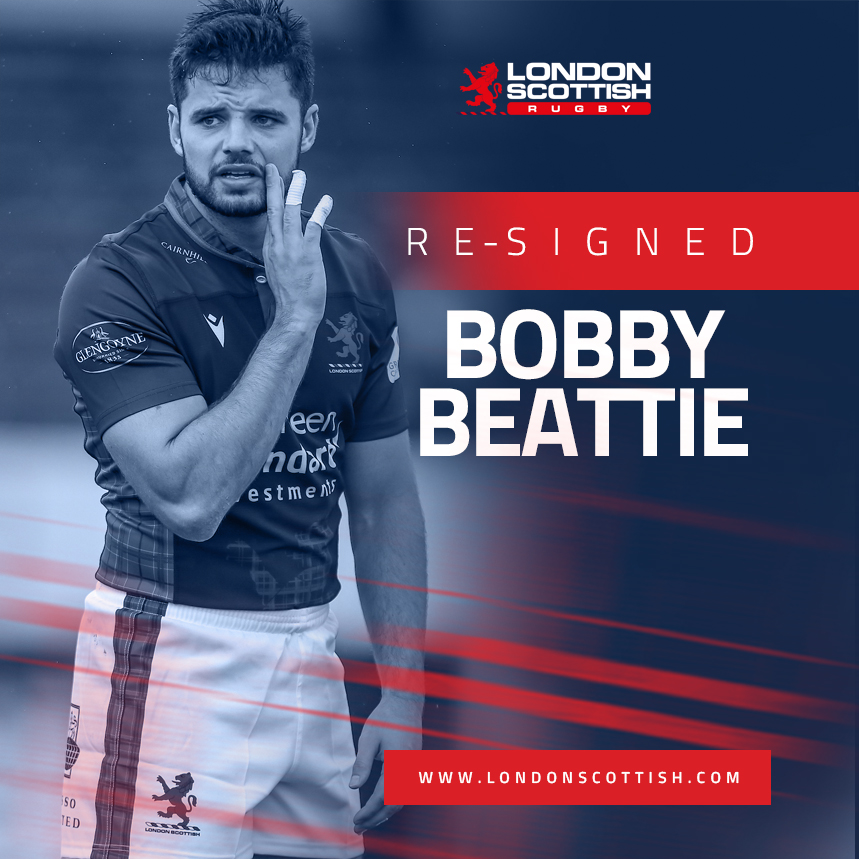 We are delighted to announce Scottish qualified back Bobby Beattie will remain at the Club for another season.
One of Scotland's home-bred players, Beattie started off his amateur career in his hometown of Glasgow playing for the Hawks in 2014.
The versatile back was awarded a place in the Scottish Academy for the 2016-17 season. At the end of 2017 he signed his first professional contract with Glasgow Warriors in a partnership deal with the Hawks; and featured in their opening round of the 2017/18 season against Northampton Saints.
In 2016, Beattie was called up to the Scotland 7s squad for the World Rugby HSBC 7s series in Cape Town. He made his international debut against Uganda 7s in a 38-7 win for the Scots.
The 26-year-old joined the Exiles midway through our Championship Cup campaign in December 2018 and made eight appearances that season.
Last season the back played both in the centre and the wing and further impressed with memorable tries against Cornish Pirates, Ealing, Bedford Blues and Yorkshire Carnegie (to name a few); showcasing how dangerous he can be. It also led to him being named joint top try scorer with Luke Frost (7 tries a piece) and both received the Stanners Cup.
On staying with Scottish for another season Beattie said: "I'm really happy to be staying on for another year. The Club have been really good to me over the past two seasons and I can't wait to get my third season at the RAG started – hopefully we will continue the run of good form we created at the end of last season."
Away from the rugby field the speedster is hoping to put his Physics BSc, from the University of Strathclyde, to good use. "It'll be a different experience going part-time, but it's something I'm actually looking forward to. It's a great opportunity to transition and start thinking about life after rugby.
"It will hopefully give me a chance to try something different and maybe put my degree to good use."
Beattie has been spending his time during lockdown effectively, but can't wait to be back playing: "Luckily I've got some pretty good gym facilities at home, so I've been training hard over the last few months.
"I can't wait to get back down to London and catch up with the guys who are staying on from last year and also meet some of my new team-mates. Hopefully we can get some results this season and enjoy a year of top-quality rugby."
Looking ahead to the new season and working with Director of Rugby, Matt Williams and Stevie Scott. Beattie commented: "Stevie was great to work with last year. He's a very approachable guy and I really like his coaching style, so having him stay on this year was a big reason why I decided to stay.
"I've heard good things about Matt. From speaking to him on the phone it's clear that he wants us to be genuine competitors this season and he's bringing a brand of rugby that sounds exciting, which is exactly the kind of rugby I like to play."
Matt Williams commented: "I am delighted Bobbie has decided to stay for another year. He is a versatile player who creates good options outside of the 10. It's important, when possible, to keep continuity in the team particularly of outstanding players, and it helps he is keeping the Scottish flag flying too."