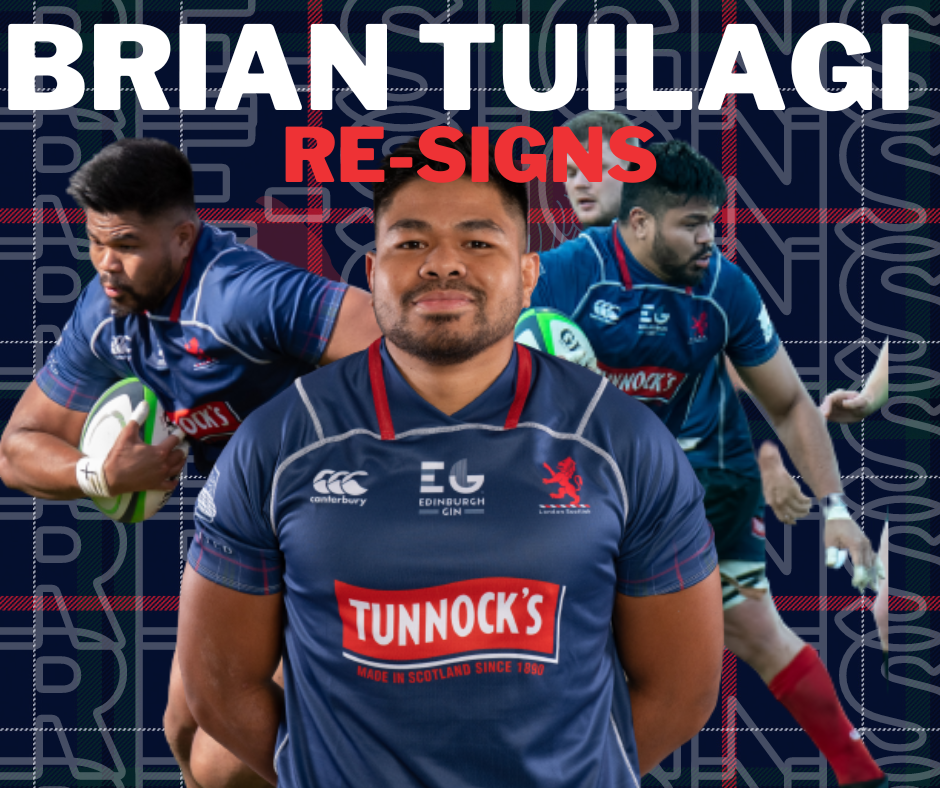 London Scottish is delighted to announce that hard hitting back row forward, Brian Tuilagi will extend his stay at the Exiles for another season.
With 33 appearances for London Scottish in his two seasons at the Club, Brian has become a mainstay of the back row during his time in West London. Known for his robust defence and strong carrying, Brian will look to continue to impose his physicality next season.
Speaking upon re-signing for the Club Brian has said, "I'm grateful for the opportunity to come back and I have full belief that the group can kick on and turn some of the close losses we had last season into wins. As a group it's an exciting season ahead after the foundations we laid last season and I fully back the group as a whole to deliver after what will be a tough summer in the sun. And personally it's the perfect opportunity to improve on what I self-reviewed as an average season for the standards I set myself."
Director of Rugby Bryan Redpath spoke about Brian re-signing when he said "it's great to have Brian back on board for another year. He is a senior player in this group with a lot of experience which is vital at this level. I'm excited to see him kick on this season."
Brian is available for player sponsorship for the 2023/24 season. For more information on the benefits please click here.