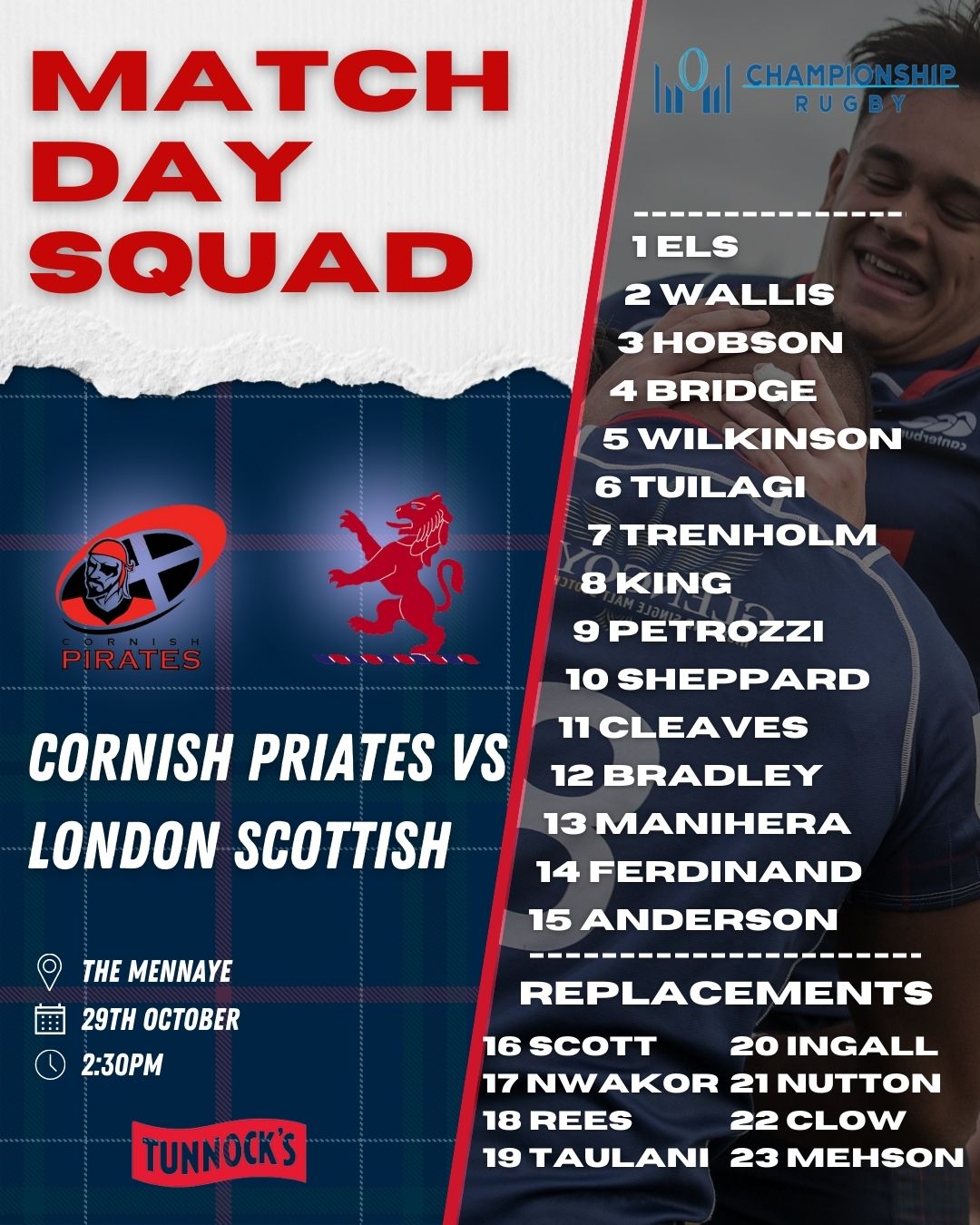 Bryan Redpath has named his 23-man squad to travel down to Penzance to face Cornish Pirates. He makes two changes to the side as David Bridge return from his parent club. Noah Ferdinand is also restored to the starting XV.
Redpath also names Luke Mehson on the bench for his first appearance in a London Scottish shirt. Arriving from Wasps, Luke has impressed in his short time at the Club so far, doing enough to earn a place on the bench this weekend.
Redpath has also opted for a six-two split on the bench with Viliami Taulani, Jack Ingall and Cam King all in line to come off the bench. This will be Jack Ingall's first appearance for the Club this season having recovered from a foot injury over the summer.
London Scottish Team to Face Cornish Pirates
Jordan Els
Austin Wallis
Will Hobson
David Bridge
Matt Wilkinson
Brian Tuilagi
Will Trenholm
Cameron King
Luca Petrozzi
Harry Sheppard
Cassius Cleaves
Bryn Bradley
Theo Manihera
Noah Ferdinand
Cameron Anderson
Replacements
Callum Scott
Maurice Nwakor
Joe Rees
Viliami Taulani
Jack Ingall
Dan Nutton
Zach Clow

Luke Mehson