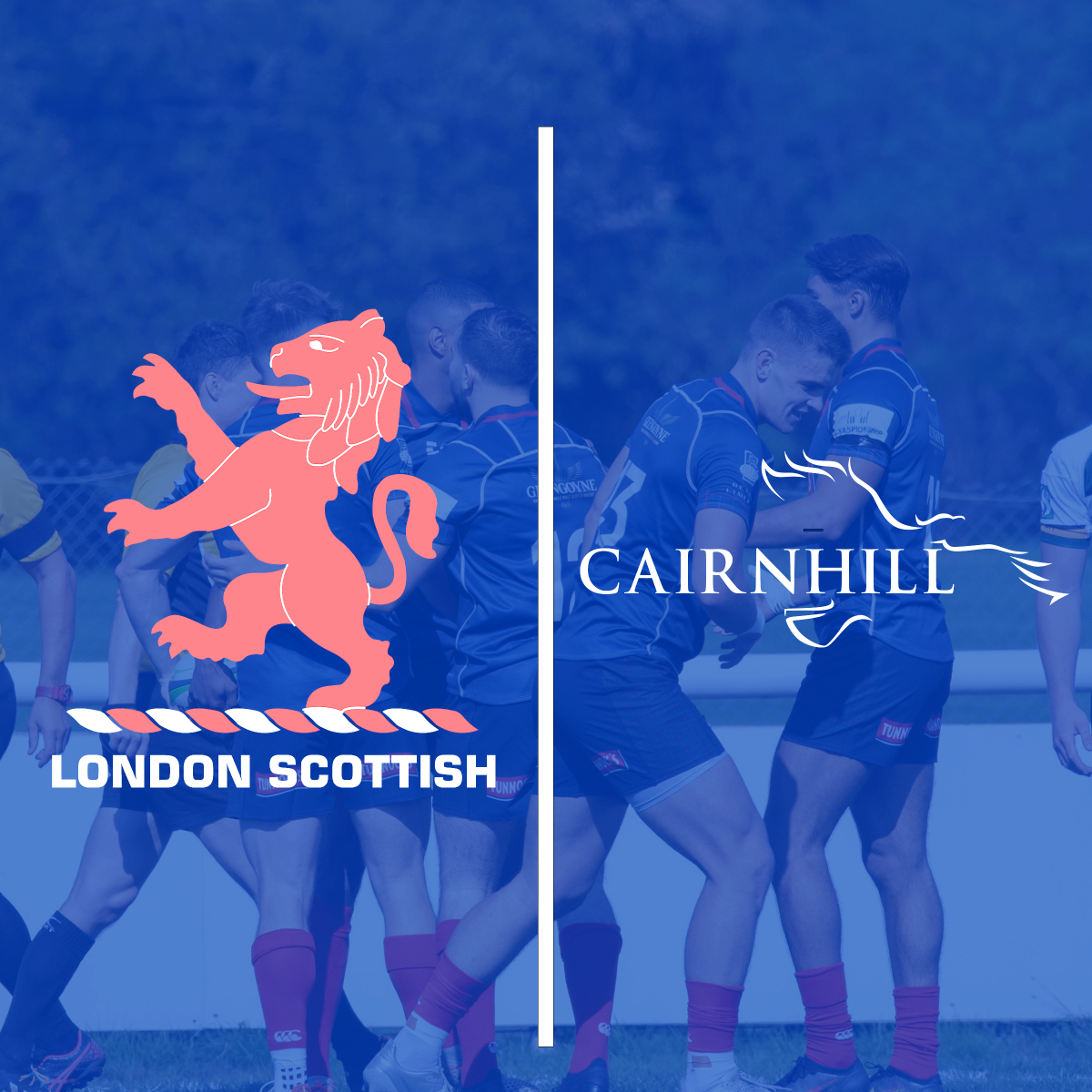 London Scottish is delighted welcome back Cairnhill Structures as part of the Exile family as Club sponsors.
Cairnhill Structures has a long association with London Scottish. Their involvement has spanned the entire Club from the 1st XV through to the minis and juniors.
Cairnhill Structures will continue to support the entire Club throughout the 2023/24 season as London Scottish 1st XV enter into another Championship campaign, whilst the Lions will take a step up to play in Counties Herts/Middx 1.
London Scottish minis and juniors will also benefit from the support of Cairnhill Structures as they look to continue to blossom at the new home of King's House.
Commenting on the announcement Group Managing director, Neil Watson has said "Cairnhill have a long association with London Scottish and we are delighted to be back on the strips again this coming season. Over the years we have supported most levels of the club including the junior sections and it's really encouraging to see the number of younger players the club is developing. Hopefully this can transfer into the international arena and we see some more Scottish caps on the walls at the Richmond Athletic Ground soon. We wish all the players and coaching staff the very best for the coming season".
Cairnhill are a specialist UK engineering contractor within the nuclear decom, clean energy, defence, petrochemical, marine and critical infrastructure sectors. Providing engineering consultancy, steel solutions and a wide range of installation services.
London Scottish CEO, Nick Grecian has also said "It is great to welcome back Cairnhill as one of our sponsors. They have been and continue to be great supporters of the entire Club and we are very excited to see how this relationship can continue to develop."
To find out more about Cairnhill Structures and the work they do please click here.