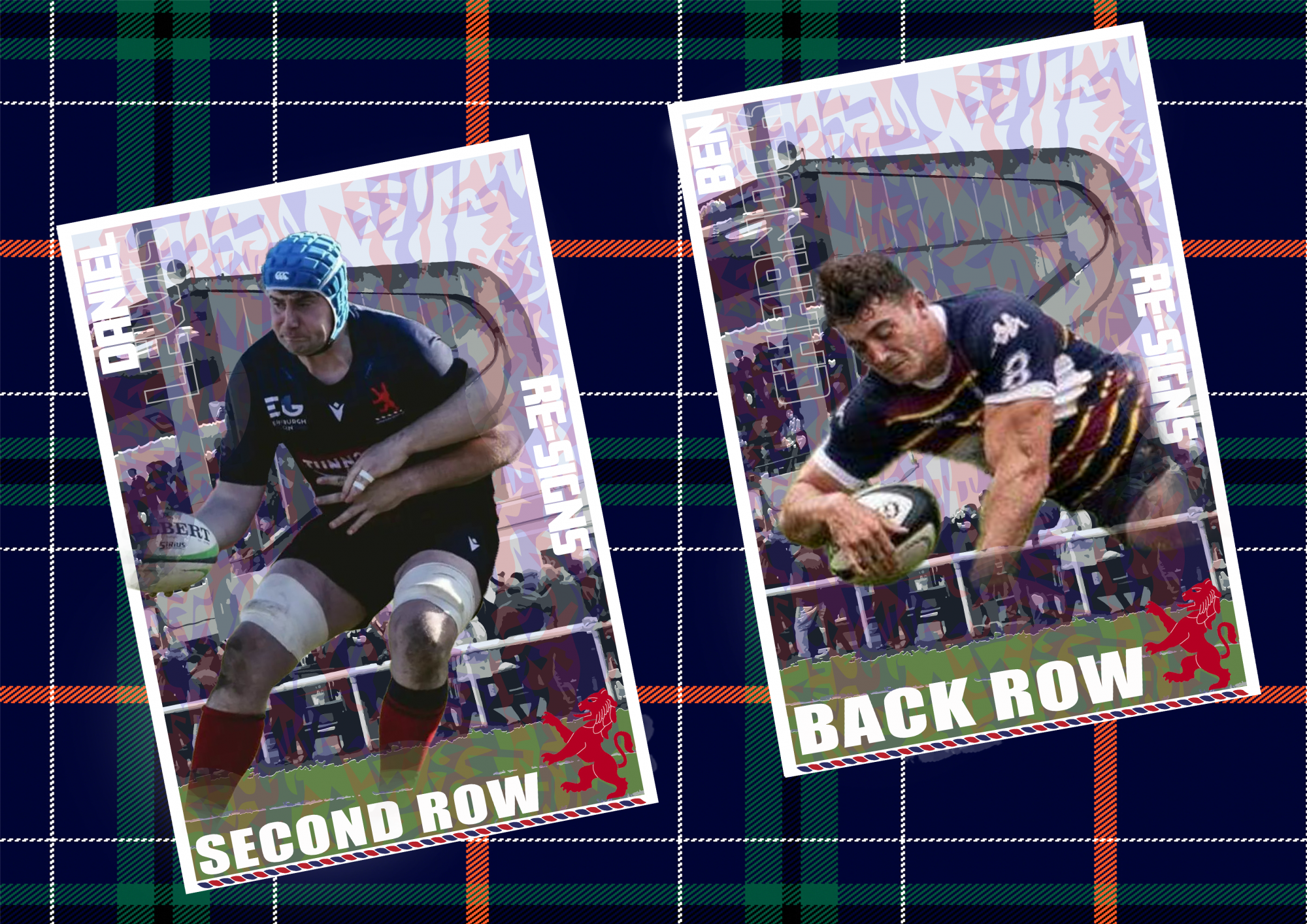 London Scottish is delighted to announce the re-signing of forwards Dan Lewis and Ben Charnock ahead of the 2022/23 season.
Ben predominantly on the open side flank of the scrum but can play across the back row. He joined the club last season having graduating from the University of Warwickshire with experience playing alongside fellow teammate Noah Ferdinand for England Counties U20.
When discussing re-signing for London Scottish, Ben was delighted to be back at the Club after spending lots of last year on loan. "Having learnt a lot last season on loan to OAs I have bulked and I'm hungry for the challenge of Championship Rugby ahead this year"
Dan plays his rugby in the second-row and joined the group late last year. He has earned a contract for the 2022/23 season where he will aim to make a big impact on this young London Scottish forward pack.
Dan is looking forward to the new season and has said, "I am very excited to continue my journey with Scottish this season. Having had the opportunity to come along on trial mid-season after returning from tour, everyone was so welcoming and professional. I learnt a lot and I am eager to continue my rugby career here. With the new coaching set up I already see a big season for Scottish and humbled at the thought I can be part of it. I am grateful for the opportunity and backing from Scottish, the Army Rugby Union and my chain of command at 16 Medical Regiment."
Speaking on the re-signing of Lewis and Charnock, Director of Rugby Bryan Redpath said: "Ben is a young lad who has great potential, he is a dynamic and physical individual that works hard on all aspects of his game. With the coaching set up we have, I am looking forward to seeing how Ben can develop this season."
"Dan joined the group late in the season last year but has impressed greatly during his short time at the Club. Heading into a fresh start for London Scottish, Dan is a player who can make a real impact in the tight five, an area which will be key to our success this season."