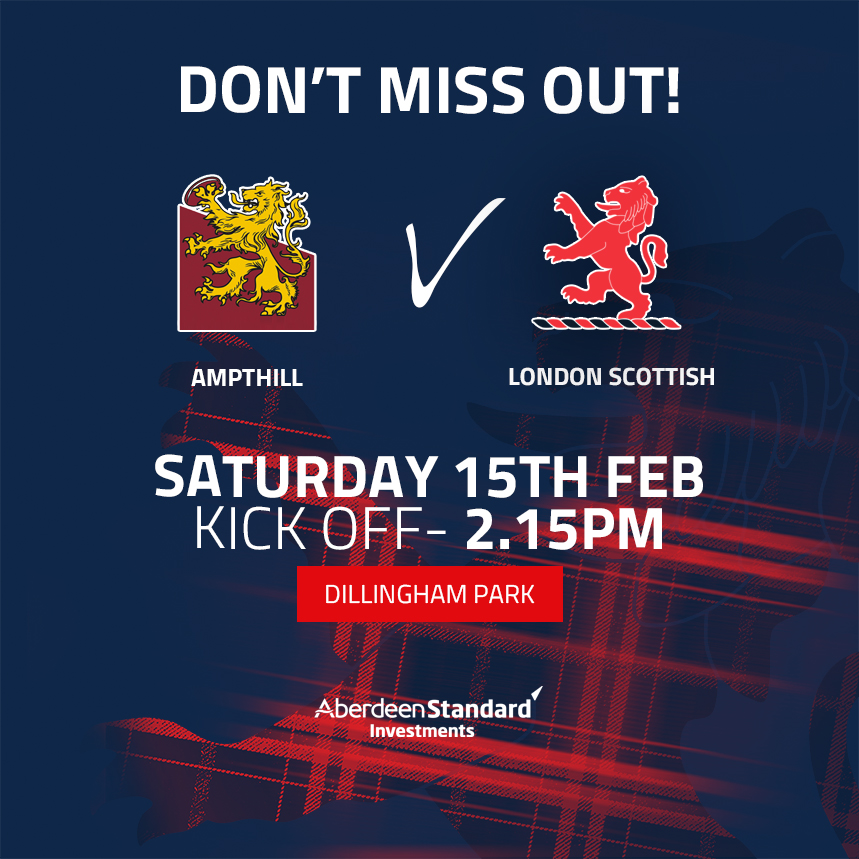 London Scottish head up the M1 to take on Ampthill at Dillingham Park this Saturday, kick off 7:45pm.
Having suffered defeat at home to Nottingham 17-30 last time out, the Exiles will be searching for their first win in 2020.
Ampthill joined us this season from National 1 and we've already played them in the opening rounds of the Greene King IPA Championship; an encounter which ended in a six all draw at the Athletic Ground under dreary conditions in October last year.
Since then, Ampthill have gone on to be one of the surprise packages of the Championship picking up wins against Coventry and Hartpury, but losing bonus points in other matches currently sees them sitting in sixth position in the table.
The Scots haven't had a win on the road since December and will be looking to move themselves off the bottom of the table heading into the knock out stages of the Championship Cup away to Newcastle Falcons in a week's time (Saturday 22nd February, Kingston Park, kick off 3pm).
The fans will have to wait until the second week in March to see the Exiles back at the Athletic Ground to take on Hartpury on Saturday 14th March. Tickets and hospitality are already selling fast, so make sure you book in NOW!
If you're feeling chilly after storm Ciara or feel like you need a waterproof or hoodie ahead of storm Dennis which arrives at the weekend, then head over to the London Scottish online store to check out what's in our catalogue.
RFU halve Championship funding
In a statement made earlier today London Scottish Chairman, Malcolm Offord said:
"London Scottish is disappointed with the RFU's decision to halve the funding to the English Championship which will result in fundamental changes to the League and its Clubs.  The Chairman, President and management at London Scottish will be in immediate consultation with all stakeholders to achieve the most positive outcome for the players and staff at the Club."
Malcolm Offord
Chairman
London
Wounded Lions 500 Challenge
We would like to congratulate the LS team which took part in last week's bike challenge alongside former Scotland captain and London Scottish player Rob Wainwright, and his team.
Thank you for helping us raise over £12,000! We would also like to give a big shout out to Macron for branding the cycling jackets free of charge and to Richard Reynolds School for providing their minibus to assist on the challenge and get the team back safely from Northampton.
February Half-Term Multi-Sport Camp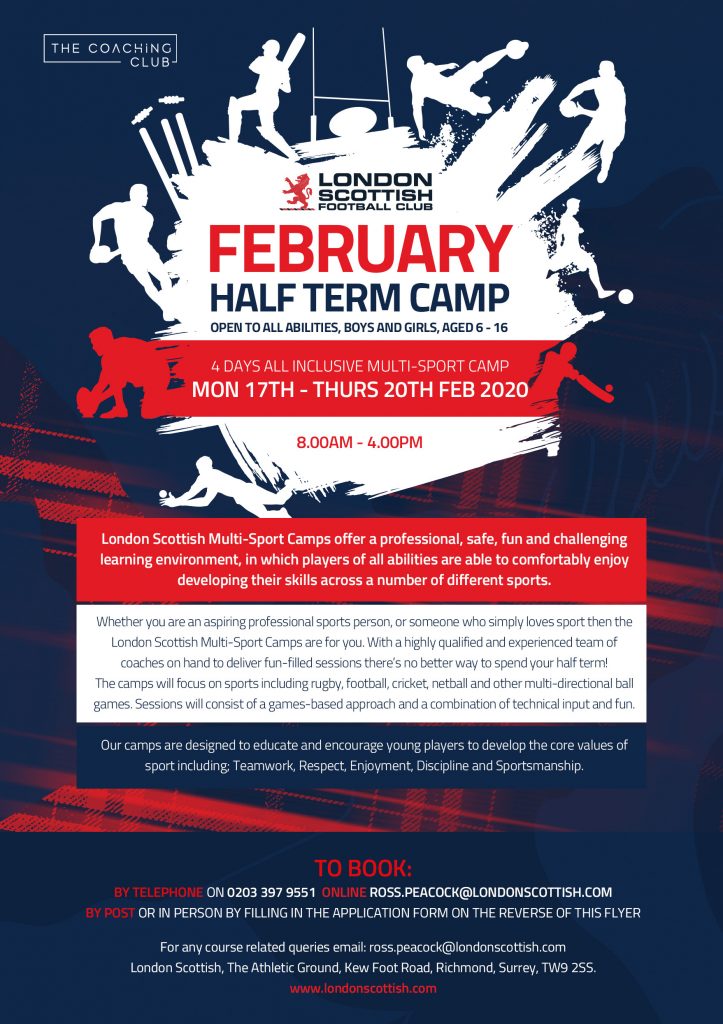 With less that a week left until half-term you'd better get your kids booked into our Multi-Sport camp now!
The camp will focus on sports including rugby, football, cricket, netball and other multi directional ball games. Sessions will consist of a games-based approach and a combination of technical input and fun.
With a highly qualified and experienced team of coaches on hand to deliver fun filled sessions, there is no better way to spend the school holidays!
To book your place either call the office on 0203 397 9551 or book online by clicking HERE!
For camp related queries please contact Ross Peacock at ross.peacock@londonscottish.com