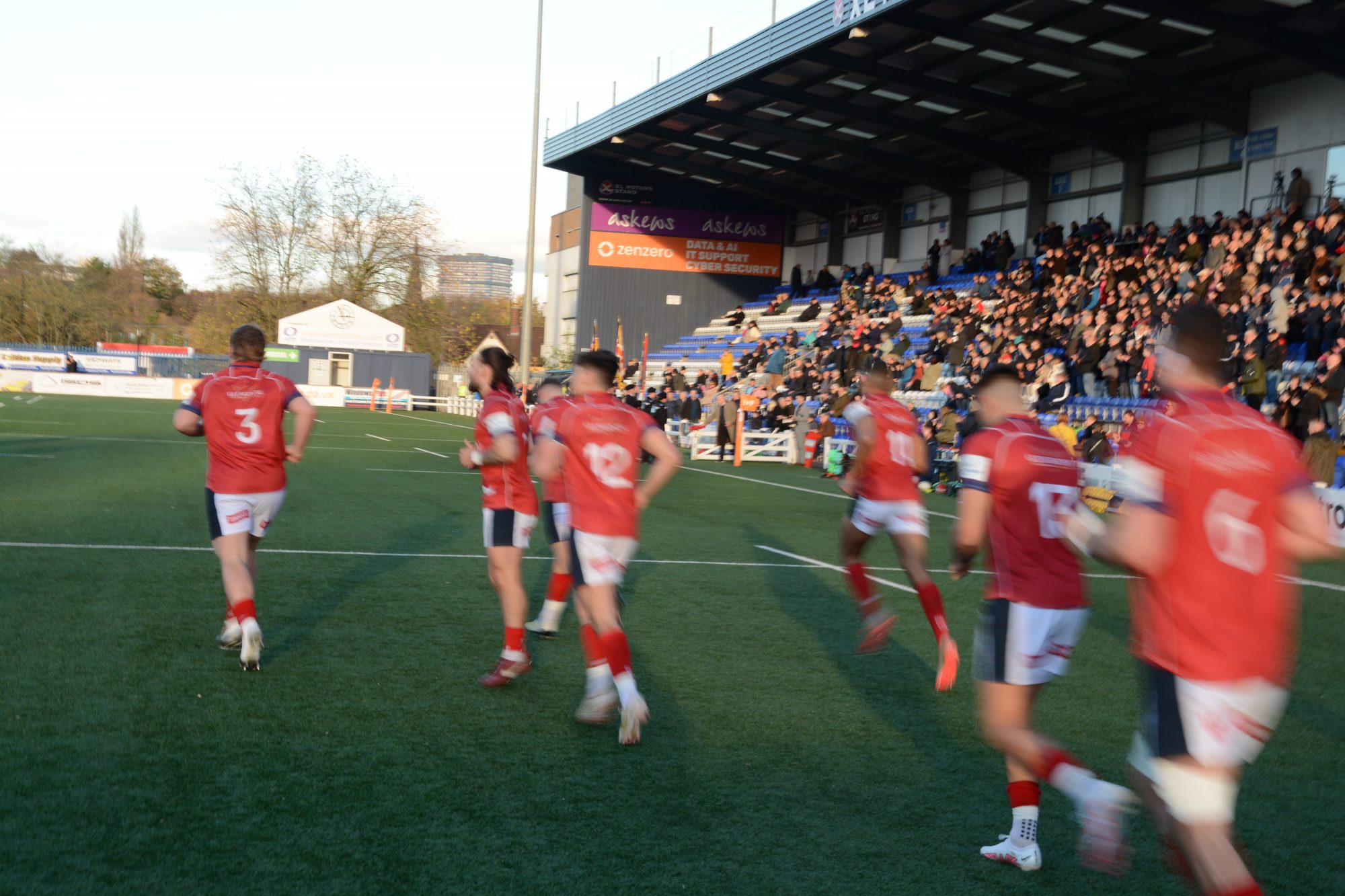 Coventry is famously a difficult place to go and for London Scottish it proved to be the case as the hosts racked up a 50 point scoreline against a stretched London Scottish side.
The Premiership Rugby Cup sucked away a number of the squad this weekend including Cameron Anderson who made his first appearance for the Premiership Club. However, the remainder of the squad were unable to make an impact against Coventry.
The match started brightly for the Exiles as they applied pressure in the middle third and forced an early penalty. Harry Sheppard duly slotted this and got his side on the board. However, the rest of the first half proved to be a tricky affair as London Scottish were caught very tight and Coventry has the skillset as well as pace to exploit the wide channels.
Four tries in the opening half largely as a result of this would prove to be the killer blow for London Scottish and they could never really recover from their despite a maul that threatened all day.
Coventry will rightly take the plaudits from this one as they showed why they are at the top end of the Championship table. A strong set piece coupled with electric backs out wide would be the difference between the two sides.
Conversely, London Scottish's set piece faltered meaning that the backs were rarely allowed into the game. The eighty minutes were also littered with inaccuracies which gave Coventry the chance to play off broken field and get into the game.
The final twenty minutes was a bright spot for London Scottish as they found their game, albeit a bit too late. Austin Wallis dotted down twice on the afternoon to add some respectability to the scoreboard. First off the back off a rolling maul, Wallis would barrel through most of the Coventry pack to dot down.
London Scottish then worked another strong position in the latter stages of the game. A well executed set of phases marshalled nicely by Dan Nutton eventually opened the space. It was again Wallis who would profit and dive over the line. Joe Gray bemoaned his side's inaccuracies when speaking post match. He pointed out to improve the side simply have to cut these moments out of their game. However, noted that when they did, London Scottish caused Coventry real problems so there is still a lot to be positive about going into a crucial month of games