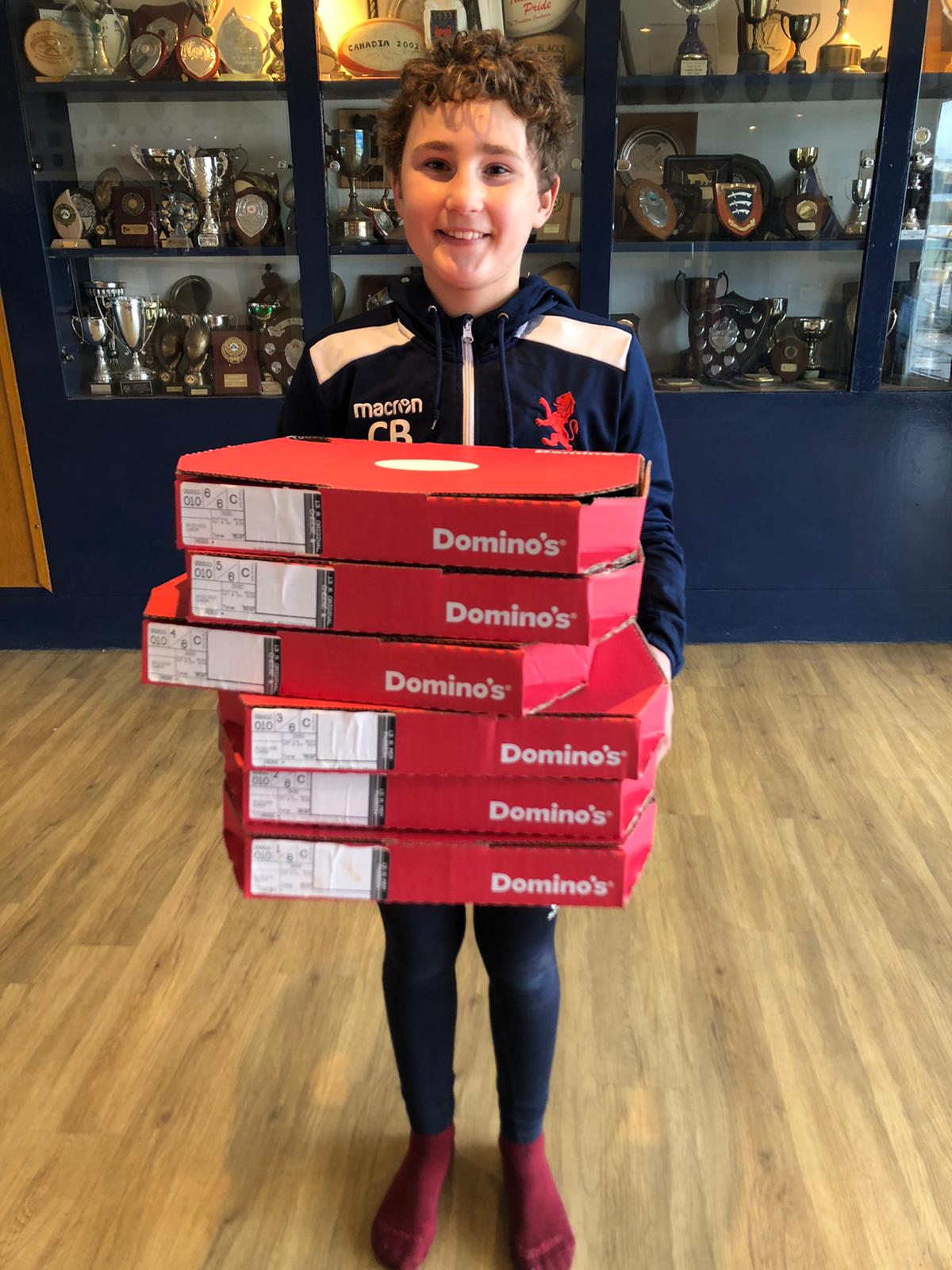 What better way to end a fantastic four day camp than the eagerly anticipated pizza party.
After a morning of voted for sports including football, capture the flag and Declan's very own 'Octopus, Octopus Can We Cross', it was into the Members Bar to shelter from Storm Ellen, eat pizza and movie.
After an action packed four days, camp attendees got to put their feet up and watch Pokemon – Detective Pikachu.
Well done to all those who attended this weeks camp and thank you for all your efforts over the four days.
We hope that you have had a great time and look forward to seeing you back at the Athletic Ground for the next camp that will run during the first week of the Easter holidays.
The Easter camp will run from Monday 6th April – Thursday 9th April 2020 inclusive and again is open to those aged 6-16 and all abilities.
Should you have any camp related questions or would like more information regarding forthcoming camp then please contact One Club Rugby Director Ross Peacock at ross.peacock@londonscottish.com.