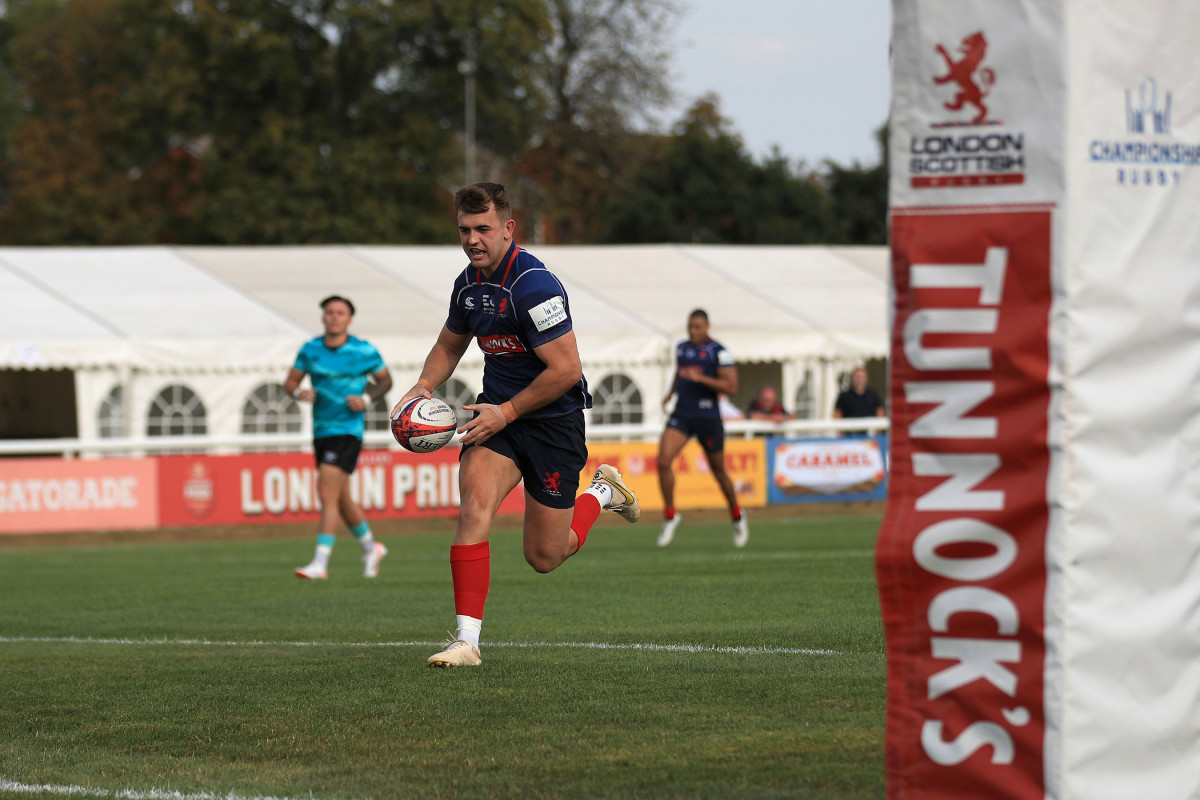 A sunny afternoon as London Scottish welcomed Doncaster Knights for their second home game of the season in the Premiership Rugby Cup at the RAG.
After losing 43-0 in their opening game of the Premiership Rugby Cup against Jersey Reds, Scottish were looking for a victory to get back on track. An early try for the visitors breaking the Scottish defence with great offloading and Connor Edwards scores.
Ben Waghorn on debut gets a try shortly after for Scottish as he crashes over the line from close range, with an Alec Lloyd Seed conversion to bring the scores level to 7-7. Shortly after this Lloyd Seed finds a hole in the Doncaster defence and scores straight under the posts to make it 12-7.
Half-time comes and Scottish lead at the break 12-7.
A great start to the second half, quick hands from Scottish after a scrum inside the Doncaster 10 metre line and a break from Cam Anderson who almost goes through, quick hands and then Waghorn scores his brace of the afternoon in the corner to start the second half strong to make the score 17-7.
After this, Doncaster get a maul going and score in the corner through former Scottish player Ehize Ehizode getting Doncaster back into the game with a Billy McBryde conversion making the score 17-14.
Champagne rugby from London Scottish who keep pushing into the Doncaster 22. Eventually Lloyd Seed chips into the corner and Will Brown scores to make the score 22-14.
Some big carries Edwards and Harry Wilson make breaks through the Scottish defense, Wilson crashes the ball down for the try to make the score 22-19.
Wilson makes another break, Adam Hopkinson in support is taken down inches short and the ball comes out of the ruck and Will Metfcalfe dives on it over the line taking the lead at the end of the game to get the victory right at the death