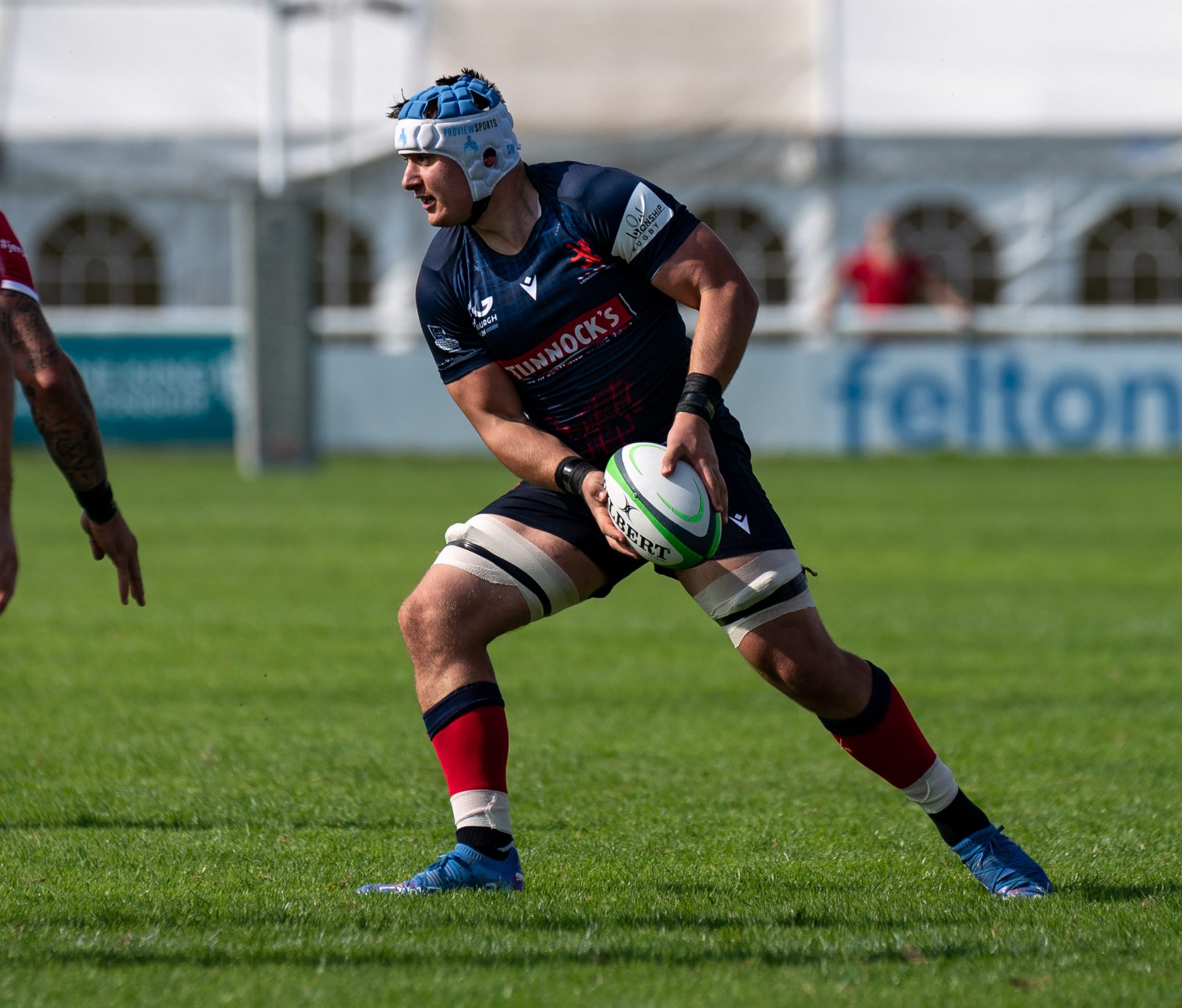 Despite a much improved performance, freak injuries to the backline and a strong finish by Doncaster Knights side saw London Scottish fall to the full time outfit.
The hosts came out of the blocks quickly, as they won a penalty at the scrum and Sam Olver made now mistake from just outside our 22.
This decision clearly angered the Scottish front row as they were then on fire for the rest of the half, making the scrum a real area of strength.
The forwards then delivered back-to-back penalties from the scrum and lineout which saw us make it to just outside the host's 22. With good front-foot ball we looked to go wide, but sadly Ed Hoadley couldn't hold on to a pass, but it was an early warning for Doncaster.
Five minutes later, our warning shot was punished. More strong ball from the forwards unleashed our backs as we distributed to them. Sam Hanks put a devilish grubber kick in behind which was not dealt with by the Knights. Chasing hard, he regathered his own kick and crashed over on what was his first league start. Laurence May added the extras as we went 7-3 in front.
Our attacking mentality remained, as Rory Hughes almost crossed for our second 10 minutes later. The Scotland international played a nice one-two with Brian Tuilagi inside our half to make the clean break, only being pulled down 5m from the line.
As the half time whistle approached, we looked to be able to take the lead into halftime, but Doncaster gained penalty advantage and then spun the ball wide. Leo Fielding managed to stop the hosts from crossing, but in doing so his tackle was fractionally high. Because he prevented a try scoring opportunity, he was sent to the sin bin and Doncaster were awarded a penalty try.
Half time score, 10-7 to Doncaster
We started the second half well but given they still had the extra man, we were unable to stop George Edgson from powering over just as the yellow card was coming to an end.
The game changing moment came on the 55th minute. Harry Sheppard had come on for Laurence May and was playing well, but then got injured and so Leo Fielding had to play out of position at flyhalf, which caused a major reshuffling of the backline.
Despite this, we were unlucky to not score five minutes later as Doncaster held us on their 5m line for what felt like 20 phases. They eventually forced the error and managed to clear their lines before Nick Selway was sent to the bin for foul play.
A man down, with number eight Will Trenholm now playing on the wing due to the extent of our injuries, the Knights ran in the tries, first through Guido Volpi, before Henry Paul and Jack Spittle scored later on.
Despite the scoreline, Scottish were the better side for much of the first half and on a different day, the result could have been very different.
Make sure you join us next week as we return to the RAG against fellow part time outfit Ampthill. Grab your tickets here.