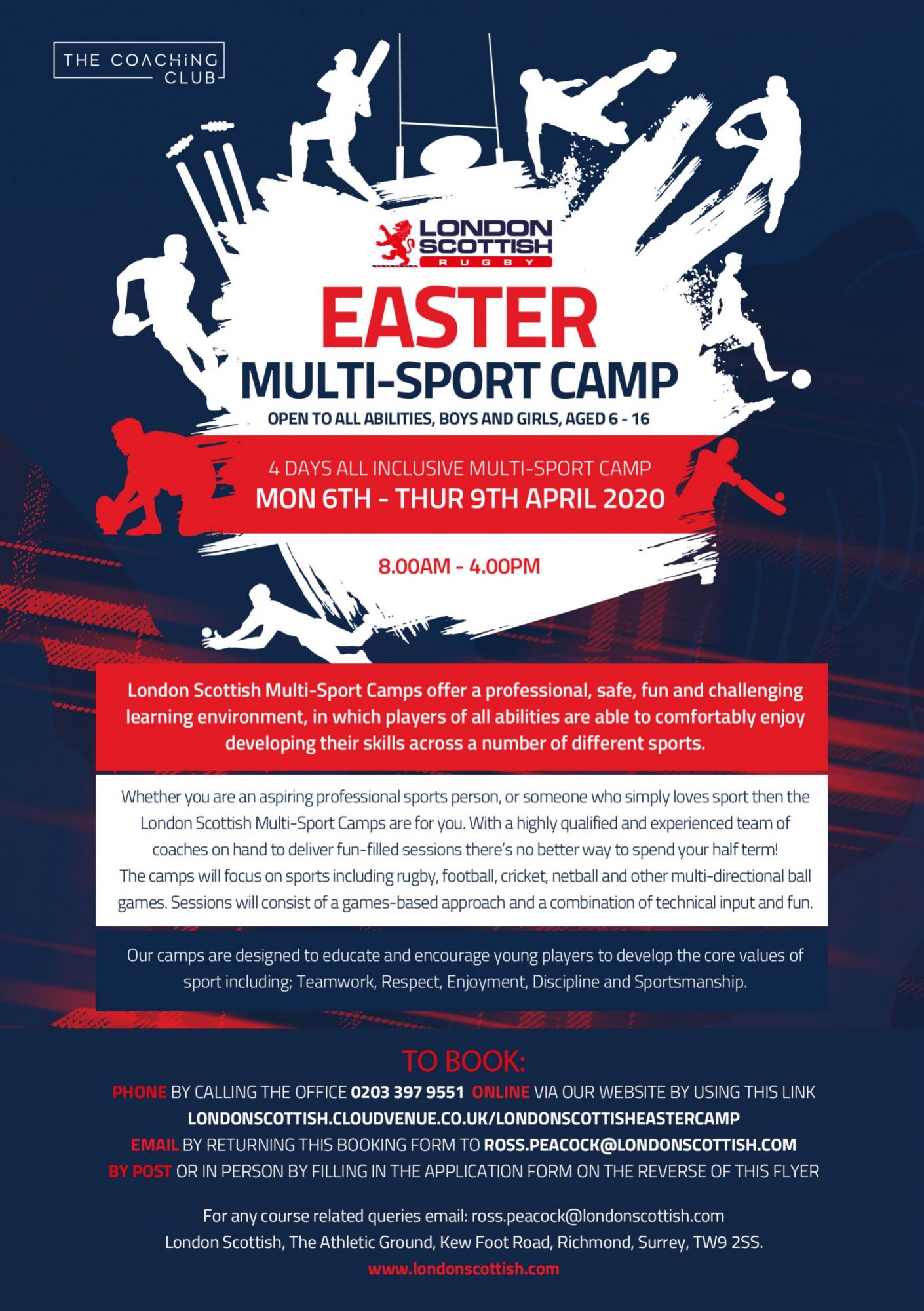 On the back of a successful February Half Term Camp here at the Athletic Ground, we are pleased to announce the dates of our Easter Multi-Sports Camp.

The camp will run over 4 days during the first week of the Easter holidays from Monday 6th April – Thursday 9th April 2020 inclusive running from 8.00am – 4.00pm daily. 

Attendees can look forward to a multi-sport approach with sports such as rugby, football, cricket, netball, dodgeball, cross country and many more and of course all served up with a large dose of fun!

We're glad to announce the return of the infamous Pizza Party at the Easter camp – you don't want to miss out!

Should you be interested in booking your place then please call the office on 0203 397 9551 or booking online via our website by clicking HERE. Book early to avoid disappointment.

For any camp related queries please contact Ross Peacock at ross.peacock@londonscottish.com.