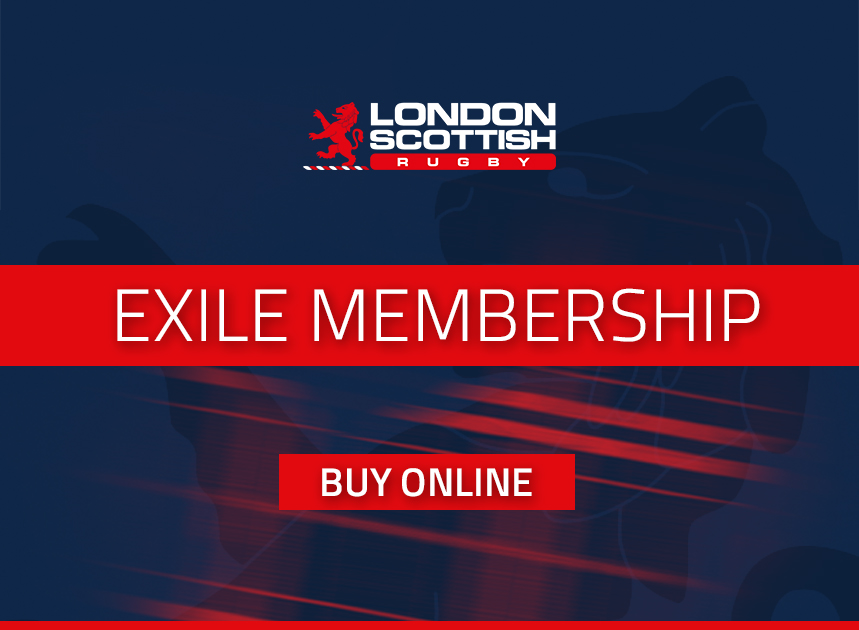 London Scottish has faced many challenges to its future but with the support of its members we have weathered the storms together and survived.
2020 has been a brutal year and we face many more challenges in 2021, so once again we are looking for your support.
With the prospect of a return to play we very much look forward to welcoming you back to the RAG and we hope you will support us by taking out a Club Exile membership at £95. We fully appreciate many of you have financial challenges due to the pandemic but If you are able to renew your membership, or indeed would like to take out a new membership, we would greatly appreciate your support and generosity.
As an Exile member, you are not just supporting the 1st XV on match day, but you are supporting London Scottish as a unique and special Club which makes a positive impact in our community and uniquely brings together and welcomes all Exiles. Remember too, that your Exile membership gives you 25% discount at Gaucho Richmond.
To those of you who have already taken out a membership, thank-you and if you wish to sign up please follow the link HERE.
C'mon Scottish.
Paul Burnell
President