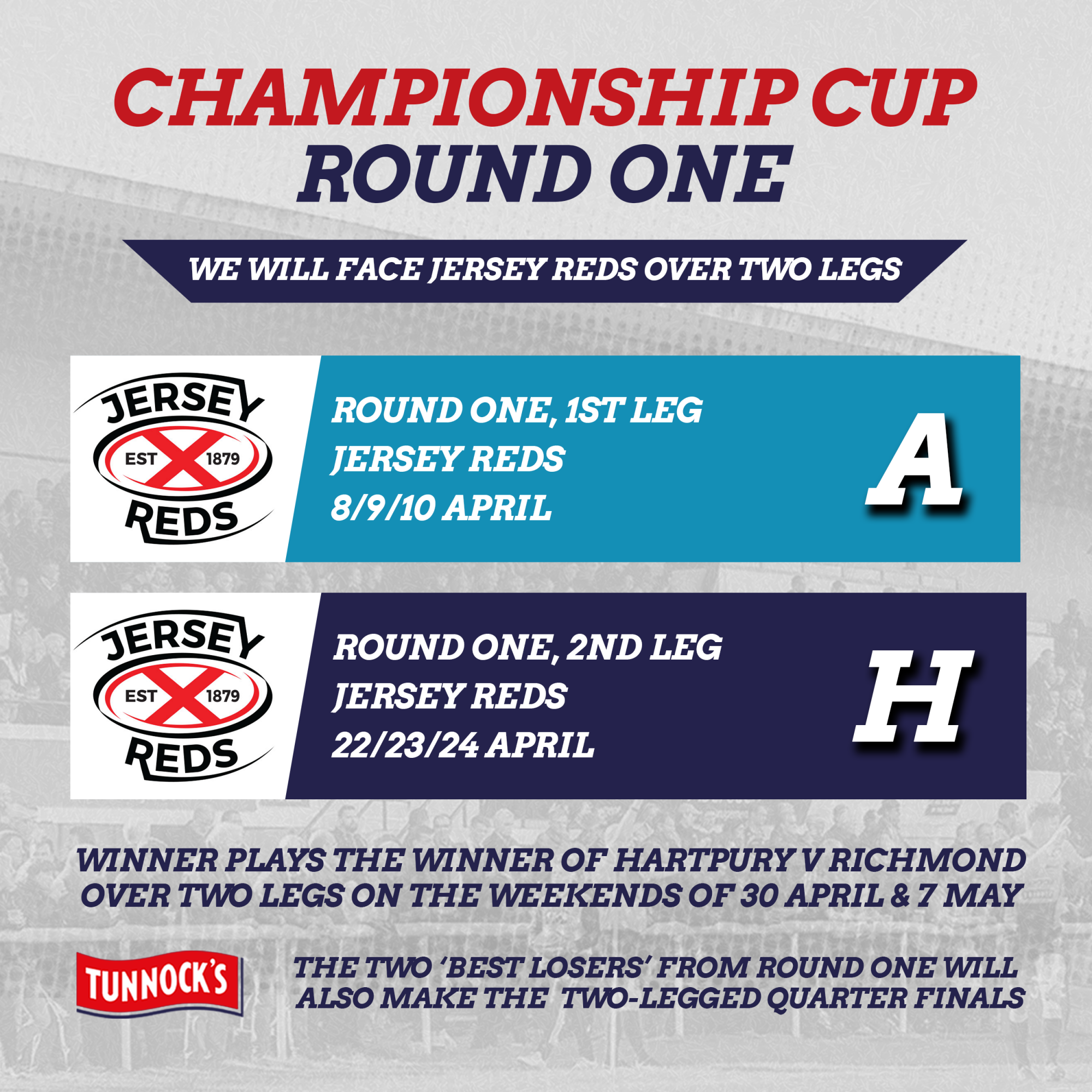 London Scottish will face Jersey Reds over two legs in April in the first round of the Championship Cup.
Scottish will travel over to Jersey for first leg at the Stade Santander International which will be held on the weekend of the 8/9/10 April.
There will then a break weekend which will co-inside with Easter before the Reds come over to the Athletic Ground on the 23rd April.
The winner on aggregate across the two legs will then advance to the quarter finals to place the winner of Hartpury v Richmond.
Even if the Exiles do lose the tie, there is still a chance of qualification as the two 'best losers' will also advance.
As they are currently top of the table, Ealing Trailfinders have received a bye into the quarter finals.
Tickets for the second leg of our first round tie can be bought here.
Here is a list of the first round ties in full:
TIE 1: Ampthill v Coventry
TIE 2: Nottingham v Bedford Blues
TIE 3: Doncaster Knights v Cornish Pirates
TIE 4: Jersey Reds v London Scottish
TIE 5: Richmond v Hartpury
The quarter finals will then be played as follows:
Tie 5 winner v Tie 4 winner
Best losing playing record 2/1 v Tie 2 winner
Tie 3 winner v Tie 1 winner
Best losing playing record 1/2 v Ealing Trailfinders
A full list of dates for the Cup are:
w/o 09 Aril – Round 1 (1st leg)
w/o 23 April – Round 1 (2nd leg)
w/o 30 April – Cup Round 2 (Quarter-final – 1st leg)
w/o 07 May – Cup Round 2 (Quarter-final – 2nd leg)
w/o 14 May – Cup Round 3 (Semi-final)
w/o 21 May – Cup Round 4 (Final)