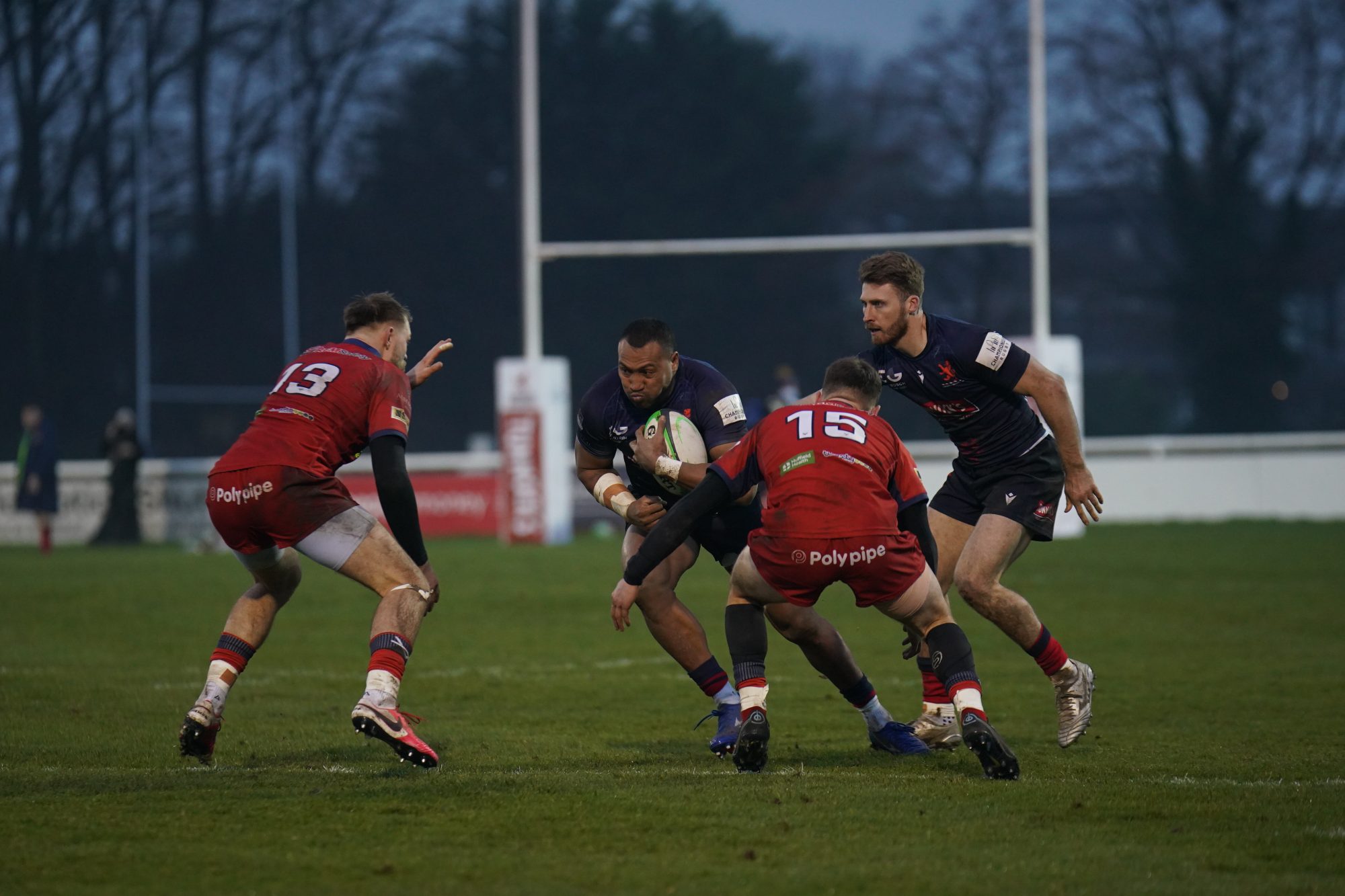 London Scottish fell 19-39 to a strong Doncaster Knights side in what was a frustrating encounter that was littered with penalties.
The build to the match was a tough one, covid within the Exiles camp meant that the game was off and then on again, about four or five times in the days leading up to Christmas. Training was also cancelled on the 23rd so the team arrived at the ground at midday to walk through proceedings and make up for what they had missed.
When things did finally get underway, both sides started strongly, with Donnie possibly having the upper hand in the opening encounters, but with nothing to show for it.
After ten minutes, Leo Fielding went incredibly close to opening the scoring. He was put through a hole on the inside by Harry Sheppard on halfway. Fielding managed to sidestep two different Doncaster players and was hauled down just one metre from the line, but sadly was then turned over.
Alex Dolly finally got the first points after 15 minutes with a kick at goal, before popping up with a try eight minutes later that was against the run of play. The visitors then scored again on the half hour mark to make it 0-17.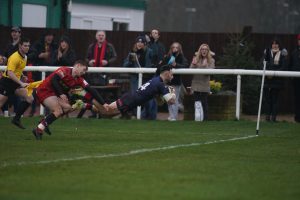 Scottish refused to let their heads drop however. They kept attacking and eventually Sheppard ghosted through a gap before setting up Sam Baker to score a try on debut after his injury in pre-season.
Donnie then responded immediately with Maliq Holden scoring another before Salad dotted down on the stroke of half time after two immense rolling mauls. Half Time score: London Scottish 12-24 Doncaster Knights
The second half started much like the first, with both sides playing well, but between the 22s.
Eventually, after 5 minutes camped on the Scottish line, Doncaster crashed over.
Just as the Exiles looked to be finding some momentum back into it, there was a lengthy stoppage after one of the Doncaster props became seriously injured at a scrum. Once he had been safely stretchered off, play got back underway.
With just 15 minutes to go, Fielding found himself in space on the left after some great work from the forwards in the middle. He drew the man effectively before releasing London Scottish Player of the Match Tom Georgiou down the wing to score in the corner. Harry Sheppard superbly got the conversion from the touchline.
With the clock ticking away, Doncaster played the scoreboard and ran it down effectively. With the final play of the game, Scottish went all out to steal a lineout so that they could potentially go in search of a forth, bonus point, try. They failed to do so, and the disruption at the set piece allowed Doncaster to set up effectively and score another.
Final score: London Scottish 19-39 Doncaster Knights