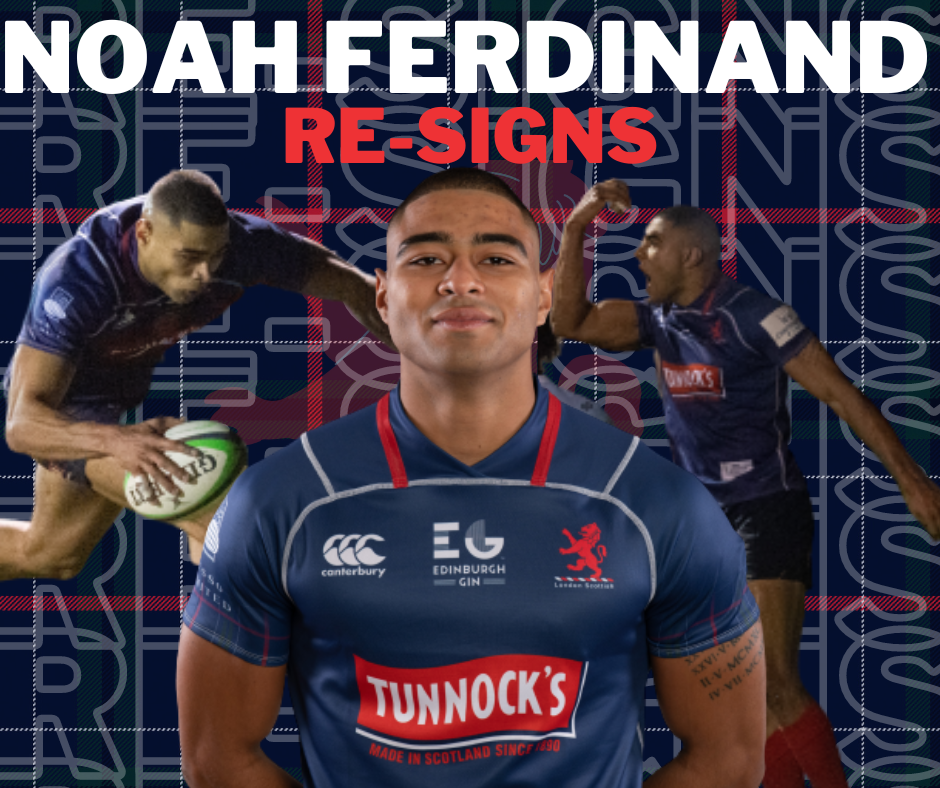 London Scottish is delighted to announce that fan favourite and flying winger Noah Ferdinand has extended his stay at the Club.
Racking up 42 appearances in his time so far at the Club, Noah is rapidly closing in on becoming one of the few players in recent memory to hit the 50 mark. With 23 of them coming this season making him the player with the joint most minutes in the squad, Noah has been a driving force behind this Scottish squad for a number of years now.
Director of Rugby Bryan Redpath commented on the signing when he said "I'm delighted to have Noah back on board for this season, he's an electric player with a spark which makes him a handful for all defences. I hope he continues his good form and is a force for us again this season."
Upon re-signing for the Club Noah has said, "I'm delighted to stay at Scottish for another year, I've been here through a difficult period for the Club but we are well and truly out of that now and I look forward to hopefully gaining my 50th cap for the Club alongside some great players."
Noah is available for player sponsorship for the 2023/24 season, please get in contact with nick.grecian@londonscottish.com for more information.