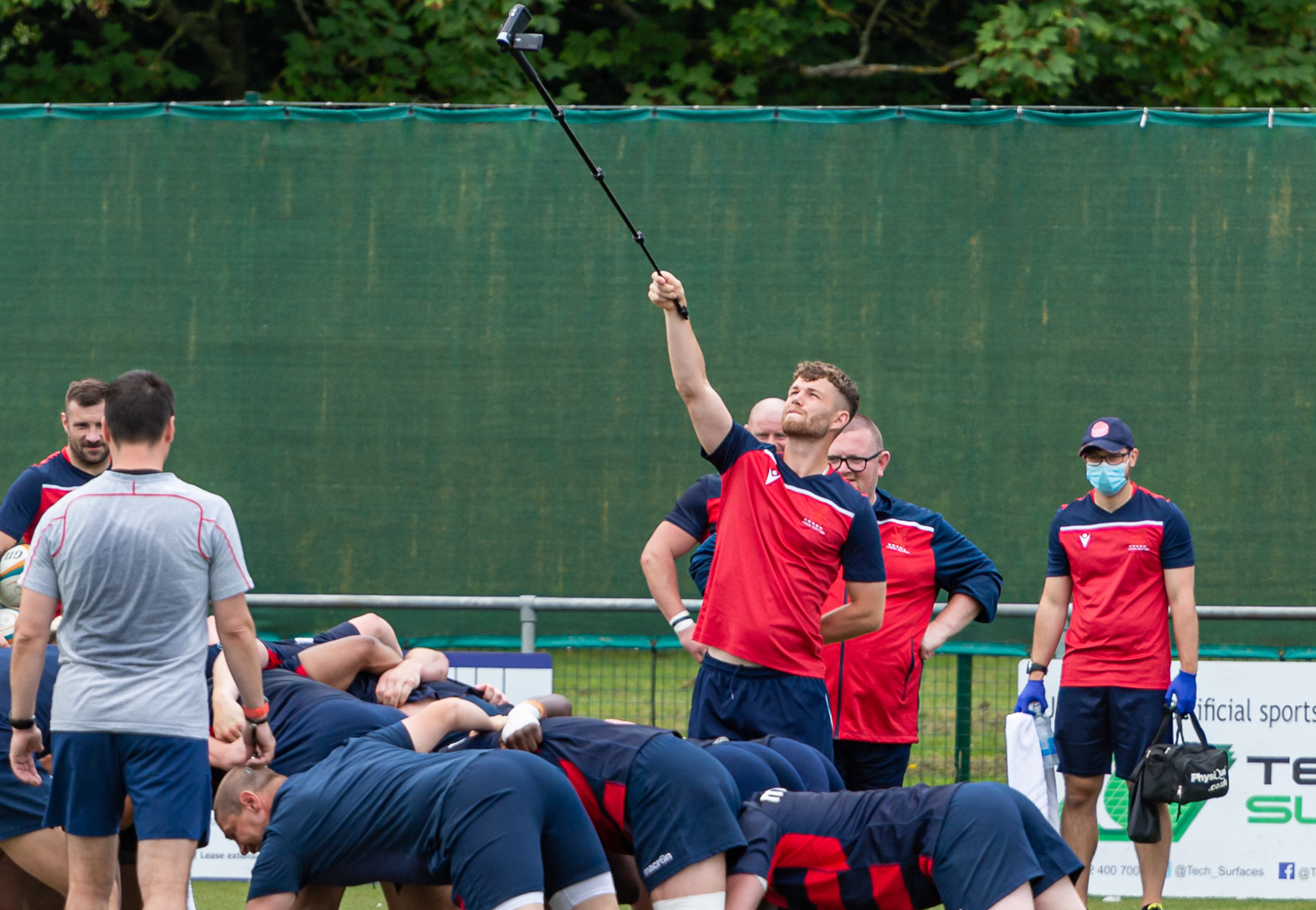 For most of us, watching a game of rugby takes 80 minutes. If you're a particularly passionate fan or a real student of the game, you might rewatch it once or twice more. However, the idea of spending 20 hours reviewing just one match might seem ludicrous, but for Jack Fitzpatrick this is all part of the job.
Jack, who is the Head of Analysis here, studied at the University of Bath and during his placement year worked with performance analytics company, Proview Sports. Proview is also the day job of player James Tyas, and after Jack impressed them during his placement, they asked him to stay on and work with the Club. He joined London Scottish fully at the start of the 2019/20 season and has been here ever since.
"Everything I do is focused on the match at the weekend, and then as soon as it kicks off, I have to have one eye on the game and another on prepping for the following week!" joked Jack.
"During the matches I sit up top with Matt (Williams, Director of Rugby) and will be feeding him tactical elements of the game. I have a live feed on my laptop and so I'm able to rewind key moments, such as chances we might have missed or how a certain line break may have happened, and then we look at ways to capitalise/ prevent them and then get those messages onto the pitch."
Being a semi-pro side, it means that the main opportunities for the players to analyse the previous match will be a Sunday (presuming the game was on a Saturday) and on a Monday night at training. This however, doesn't leave Jack with much turnaround time.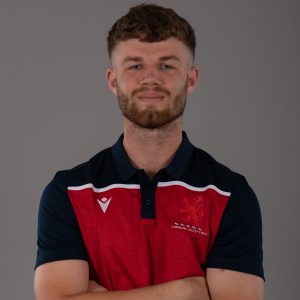 "I've got software which allows me to tag incidents live during the game, such as lineouts, scrums etc. I can then be even more specific with the coding, such as when we get over the gain line or if we lose a lineout. This helps me put together our stats which can show lots of other things, like how effective our set piece is or how well our attack is working. I compile all of this and then feed back to the coaches ahead of their sessions.
"All of these things are what we call the 'team code' and I can do this during the game and then the finishing touches take me about 2 hours after the fulltime whistle. I then have to do the individual codes which allows each player to look at themselves and their own performance, this takes about four hours in total."
Having done this for a while, Jack is now quite sharp when it comes to coding everything up. However, the thing that takes the longest amount of time is not helping the players review the match, but helping them preview the next one.
"Every Monday night before training, we have our analysis session and part of what comes into this is the key styles and trends of that weekend's opposition. I'll normally have a look our opponent's past three games and pick out some areas, such as where they're defensively weak, if they like to play around the corner or come back on the short side, if they prefer kicking off 9 or off 10 etc. 
"I feed all this info into the coaches and then work with them to deliver an effective session to all the players so that we can improve for the week after. With analysis it's almost endless in terms of how much detail you can go into. We want to go into depth, but don't want to overload the players so we normally aim for three or four key points."