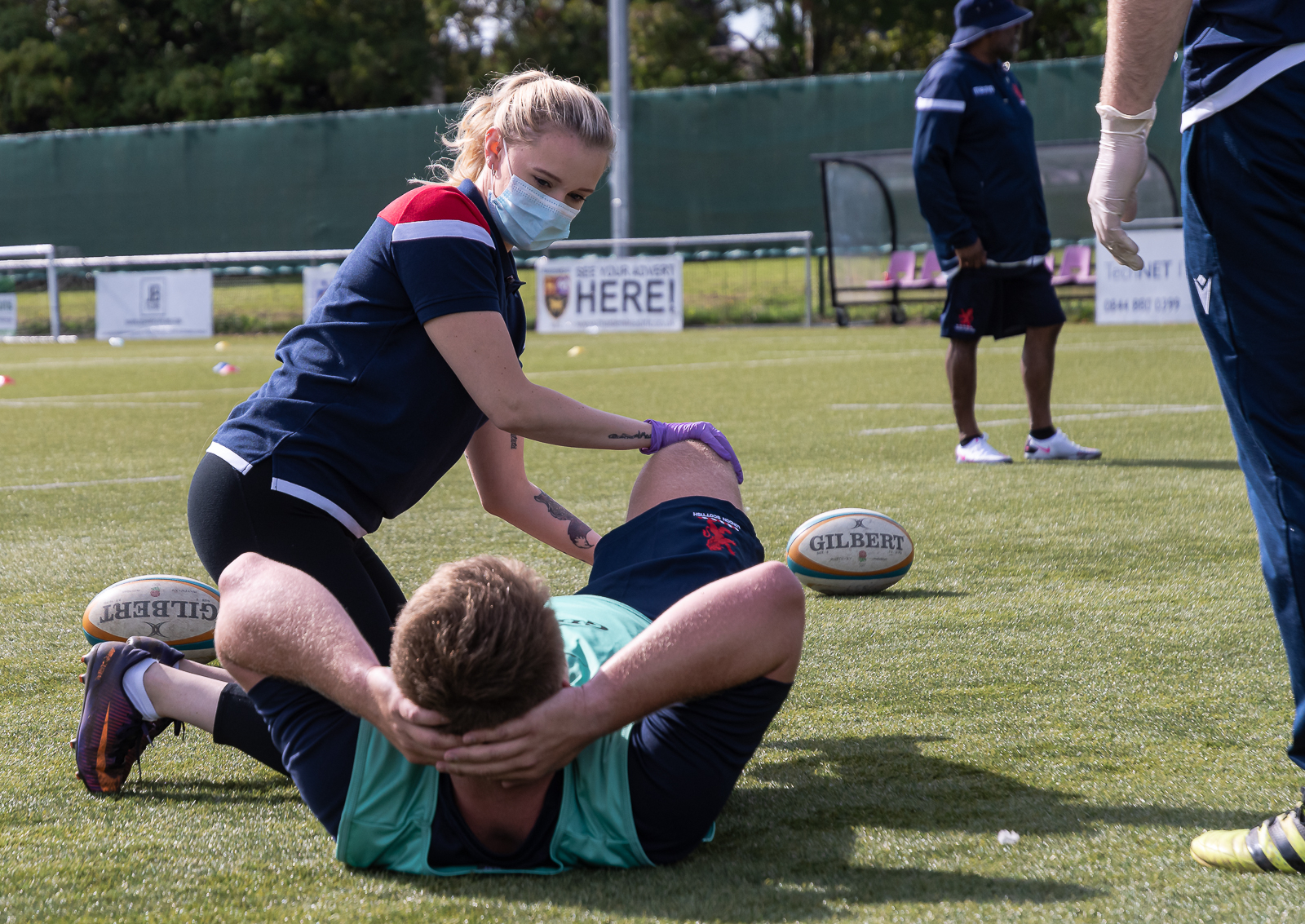 We are looking to recruit a First XV physiotherapist to join our superb medical team for the upcoming 2021/22 season.
The role will be part time to include training sessions on Monday and Wednesday evenings and match days.
Summary of duties:
To provide a professional physiotherapy service to players which will include assessment, diagnosis and management of injury.
To provide pitch-side cover during training matches and matches. Including the provision of physiotherapy and emergency aid as required.
To maintain appropriate medical and physiotherapy records in keeping with the Club, CSP and HCPC requirements.
To integrate and be able to effectively communicate with the medical team and the coaching staff.
To assist in any other reasonable duties as directed by management staff.
Essential Criteria:
BSc (Hons) Physiotherapy
Full membership to the Chartered Society of Physiotherapy
Health and Care Professions Council Registered
RFU Pre-Hospital Immediate Care in Sport – level 3 (current) certification
3 years clinical experience
Desired Criteria:
Previous rugby experience
Extensive clinical assessment and treatment skills
Interest in rehabilitation and injury prevention
Excellent communication skills with an ability to liaise with players, coaches, management and medical staff in a professional manner.
Salary:
Dependant on experience and commensurate with appropriate budget of Championship Rugby Club
Location:
Training Base – Maidenhead RFC, SL6 1BN
Match Day Base – Richmond Athletic Ground, TW9 2SF
Contract Type:
Fixed Term (Part-Time)
If you meet most or all of our criteria, and think you can add value to our medical team, please send a covering letter (maximum one page) and CV to Juliet Lock: londonscottishmedical@gmail.com
We will be reviewing applications and looking to arrange interviews as they come in, so please apply promptly.