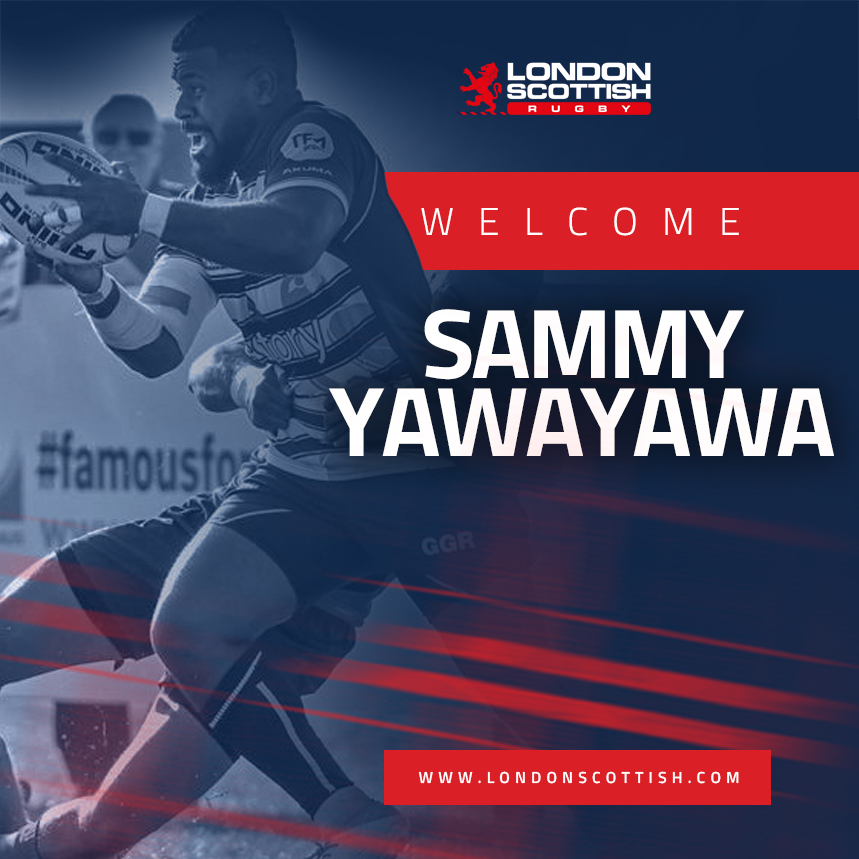 Scottish qualified centre/wing Sam Yawayawa joins forces with the Exiles for 2020/21 season.
Originally from Suva, Fiji, Yawayawa's family lived in Germany before making the move over to Scotland. He joined Super 6 side Boroughmuir where, in 2014, he won the National Bowl final as part of the U16s team.
In 2014, the now 21-year-old signed his first professional contract with Leicester Tigers. During the 2016-17 season, he was loaned out to Nottingham to gain some Championship experience.
In 2017 Yawayawa was moved back to Scotland by the BT Scottish Rugby Academy and aligned by the Union to Glasgow Warriors, whilst running out for Glasgow Hawks.
As a youngster, he also made appearances at International level for Scotland U16s, U18s, and U20s.
"Being Fijian, rugby is just in your blood. It's part of the culture and growing up as a kid there was always a rugby ball about. I didn't really start playing properly until I was about 13, as my older brother was playing," said Yawayawa.
On joining London Scottish and working with Matt Williams for a second season, Yawayawa said: "I've always wanted to make my way back up, so I'm just looking forward to taking the challenge on and also being able to showcase that I've matured as a player and how physically stronger I have also become. Matt's a great guy who will give you opportunities if you prove to him that you're willing to take on the challenges. I think he took that chance with me and it went well. I'm looking forward to working with him again."
Director of Rugby, Matt Williams, commented: "Sammy's skillset is undeniable, and his feet are insane, but consistency has always been the question lingering over his head at the top end of the game. At only 21 years of age, Sammy has massively benefited from getting 50 games under his belt in National 1 in the last 2 seasons, and he now deserves the chance to wear the Scottish jersey and push back up the pyramid once more. I
Yawayawa added: "I am also excited to play for Stevie (Scott) again who was my Scotland 20's coach and Bobby Beattie who I played many games with at Glasgow Hawks!"