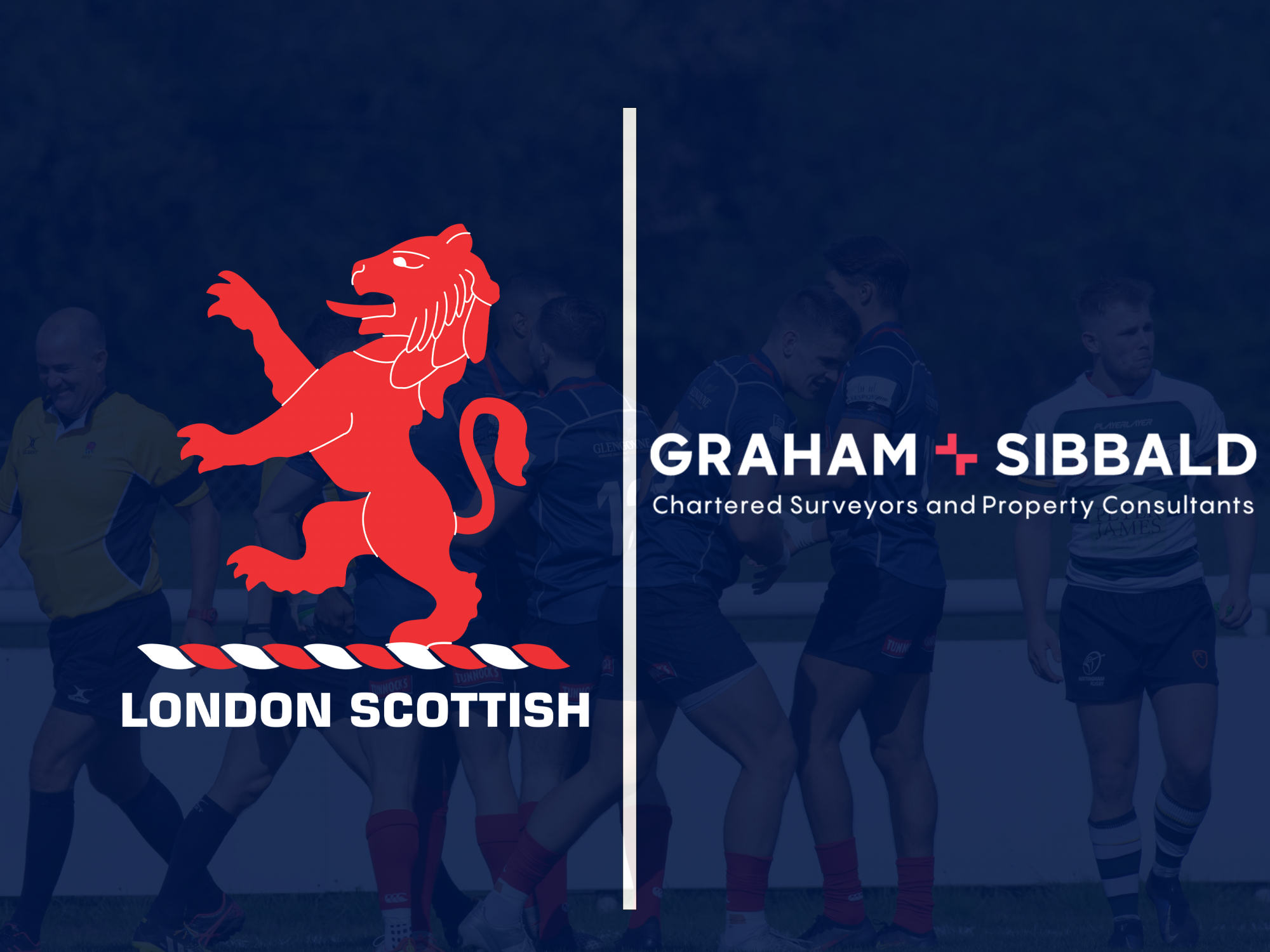 London Scottish is delighted to announce Graham + Sibbald Chartered Surveyors and Property Consultants have joined the Club as official sponsors for the remainder of the 2022/23 and for the 2023/24 season.
Graham + Sibbald was founded in Dundee back in February 1959, due to these roots has a has a strong connection with London Scottish. With offices across the country from London to Inverness, the two organisations are a wonderful fit.
Graham + Sibbald have a long-standing history of supporting local communities with strong connections with schools up and down the country delivering work placements/shadowing experiences for secondary school children, working in partnership with local schools by surveyor participation and attendance at career fairs/ STEM practical workshops as well as supporting young people and those looking for a career change through their dedicated Careers and Apprenticeship Programmes.
Club President Stephen Pearson commented on the announcement when he said "I am delighted to welcome Graham + Sibbald on board as part of the London Scottish family. As a Club we have long standing links with Scottish based businesses and look forward to continuing that tradition with a company whose core values are very much aligned with ours. I, for one, am very excited to work with Graham + Sibbald in the coming years."
Keith Watters, Partner at Graham + Sibbald, based in the London office commented, "We've always been committed to supporting our local communities across our 21 UK office locations, whether that be through fundraising, sponsorship or charitable donations. Historically, Graham + Sibbald regularly sponsor a number of rugby clubs and players so to partner with London Scottish is a great opportunity for us to continue this in England. We sincerely look forward to working with the fantastic team at London Scottish moving forward."
To find out more about Graham + Sibbald and the wide range of property services they offer, please visit their website here.