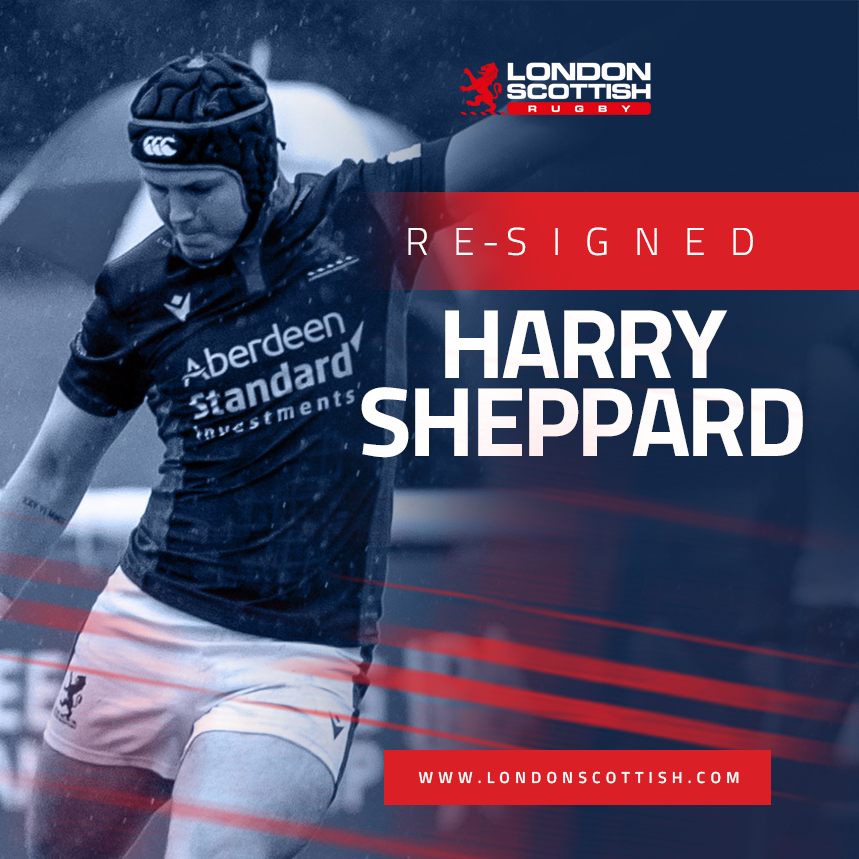 Harry Sheppard has renewed his contract and will be playing in a Scottish shirt for the 2020/21 season.
Able to play both at fly-half and at inside centre, the 23-year-old former schoolboy International was a part of the Scottish Academy and joined the professional side ahead of the 2015/16 season. He made his debut against Rotherham Titans.
At the end of the 2016/17 season, having made 19 appearances and scored 21 points, the versatile back made the move to Bedford Blues.
He stayed at Goldington Road for two seasons and made 25 appearances, before returning to the Athletic Ground last season. During the 2018/19 season, he slotted 30 conversions and 13 penalties for the Blues, but his season was sadly cut short when he picked up an ankle injury early in 2019.
Last season he made 17 appearances in a Scottish shirt and, after finishing the season on 63 points, he was named top point scorer and received the Robertson Cup.
Director of Rugby, Matt Williams, commented: "I am pleased Harry has agreed to stay for another season. At 23 years old he has a lot to still give London Scottish and with the fact he is in touching distance to his 50th Cap, I'm sure the fire will be raging in his belly! We have two outstanding flyhalves and the fight for the starting jersey will be immense!"