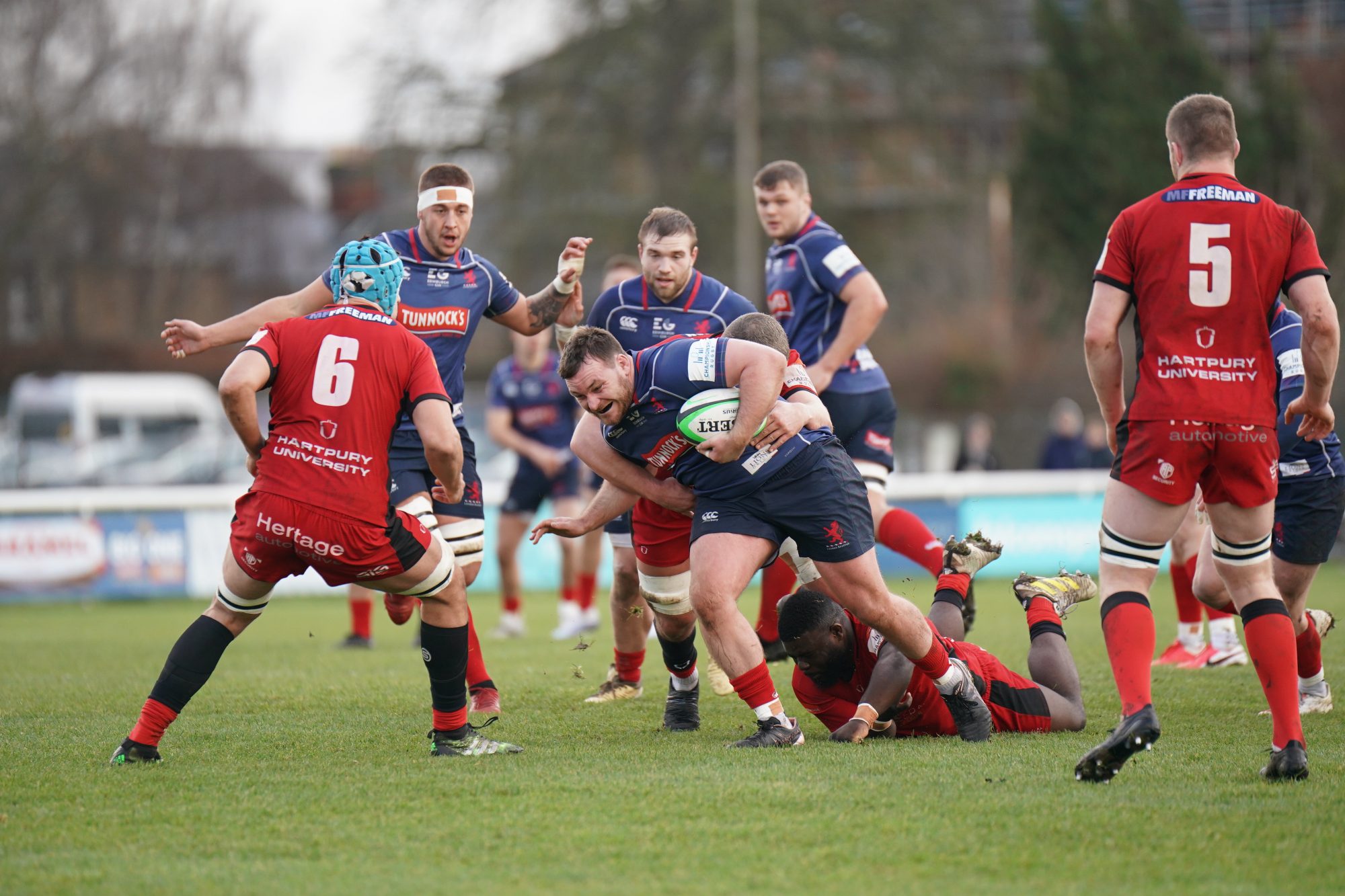 In a huge step up from last week's disappointment and a performance full of hope, London Scottish would ultimately come up just short against a Hartpury side that took their chances well and continue their strong winter form.
London Scottish came out of the blocks the faster of the two sides putting pressure on Hartpury through a strong kicking game and a belief to play even in some tough conditions. Multiple infringements from Hartpury would eventually result in a 5m line out which James Chisholm would convert after a strong maul.
Chamberlain would be unable to convert from the touchline but Scottish lead after the first quarter. However, Hartpury would hit back quickly with two quick tries just before the break. The first exploiting space at the back of the maul and the second a lovely worked move allowed them to score a second in the corner.
The away side would continue to knock on the door just before the break but Scottish would hold out and go into the sheds at 5-10 down.
However, a mistake straight after the break would gift Hartpury their third try of the day. A knock on fell into the hands of Matty Johns who would race away to take the score to 5-17.
Scottish, however, would not go away. Some lovely hands down the left hand side released Hyde who would then link up with Morris to cut the gap to 5 points thanks to a touchline conversion from Chamberlain.
Hartpury would take the opportunity for three points with 15 minutes to play to take Scottish out of a score's range.
This meant that when Hyde bullocked through the middle in the final minutes of the game to score a wonderful solo try the conversion from Chamberlain would not be enough to close the gap.
Head Coach Joe Gray and Bryan Redpath pointed to small errors in the middle of the park and individual details that cost the home side the game today. However, much needs to improve in order to turn these close losses into victories.