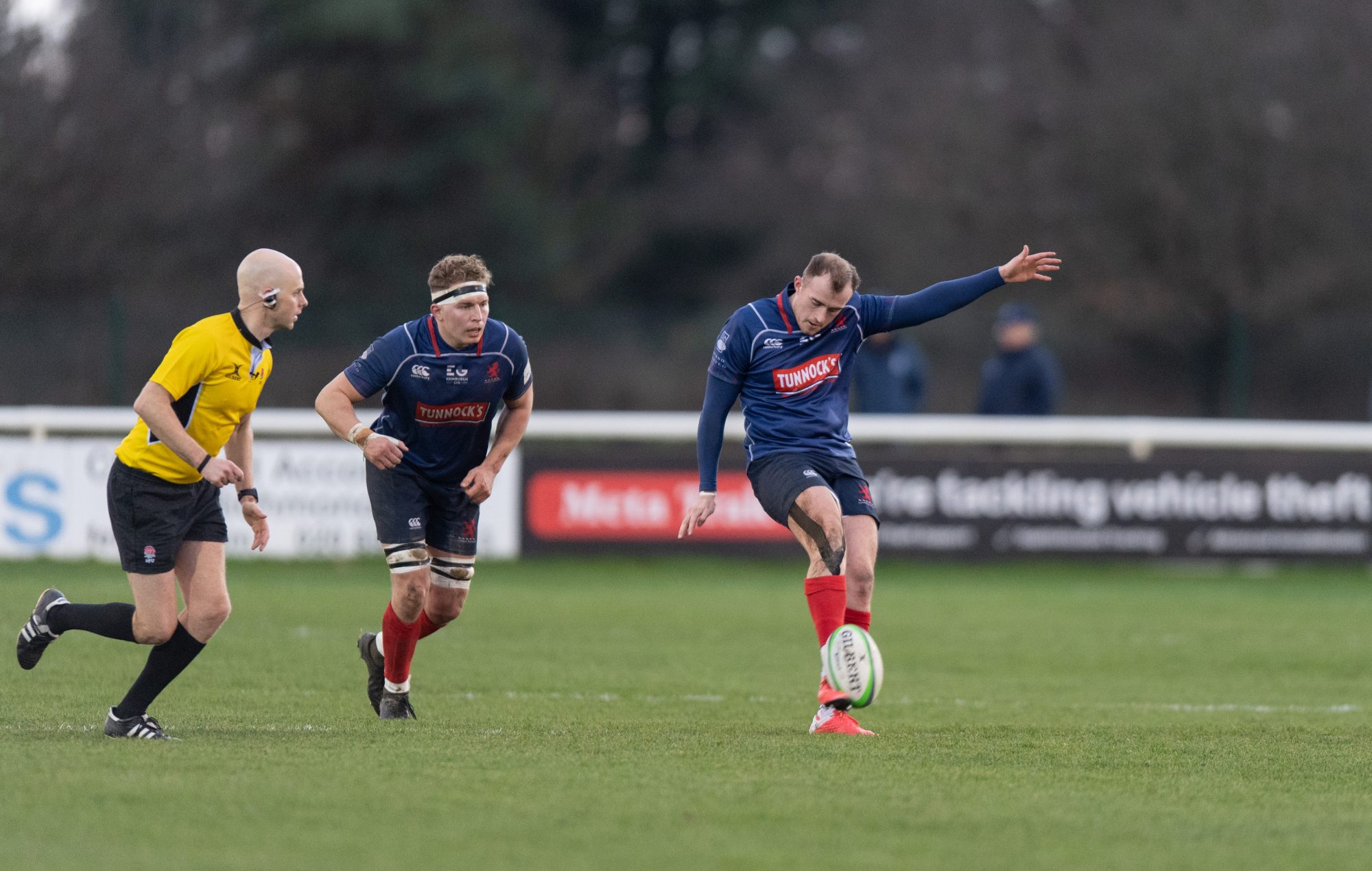 It's safe to say that almost no one would have given London Scottish a chance against second placed Jersey Reds this weekend. A 5am start for travel, delayed flights and losing staff members all added to the difficulties.
However, as the clock went into the red London Scottish had the kick to win the game. It wasn't to be on the day but it was a powerful statement that Scottish are still fighting and ready to take on the rest of the league.
Jersey began the game the stronger of the two and London Scottish invited pressure onto themselves for much of the first half. This allowed Jersey to score two first half tries. The first coming from strong play in the pick and go area.
The second came from so lovely hands out wide after a prolonged period of pressure on the London Scottish line. However, for the amount of time spent in their own 22, Scottish defended brilliantly and kept themselves in the game.
Viliami Taulani got Scottish on the board at the end of the first quarter thanks to a lovely offload from Lennox Anyanwu making his first start for London Scottish this season.
Then a beautiful set-piece move off the line out allowed Cameron Anderson to glide past his man and dive in the corner on the stroke of half-time.
With the wind and the slope London Scottish were well poised to hit back after the break. However, disaster struck straight after half-time with a loose pass being pounced on by the Reds who raced away for a score to put the away side under a lot of pressure.
Despite this another set-piece move this time off a maul saw Dan Nutton scythe through the middle of the line out to score a wonderful try and put the Exiles back in touch.
Jersey would go to their maul towards the end of the match which would eventually pay dividends. Tying in all the Scottish forwards then going wide allowing them to score their fourth try.
However, Scottish would finish the game the stronger, brilliant ballast in the tight areas allowed Sam Riley to barrel over and score the try to send the game into a thrilling final few minutes.
It was a see-sawing affair from there with both sides looking to close it out. Eventually London Scottish would create the field position and win the penalty on the 22. Harry Sheppard stepped up for the crucial moment but it wasn't to be.
A devastating end to the game for the Exiles but a big statement after a tough few weeks. Attention now turns to Ampthill next week in a season defining game.