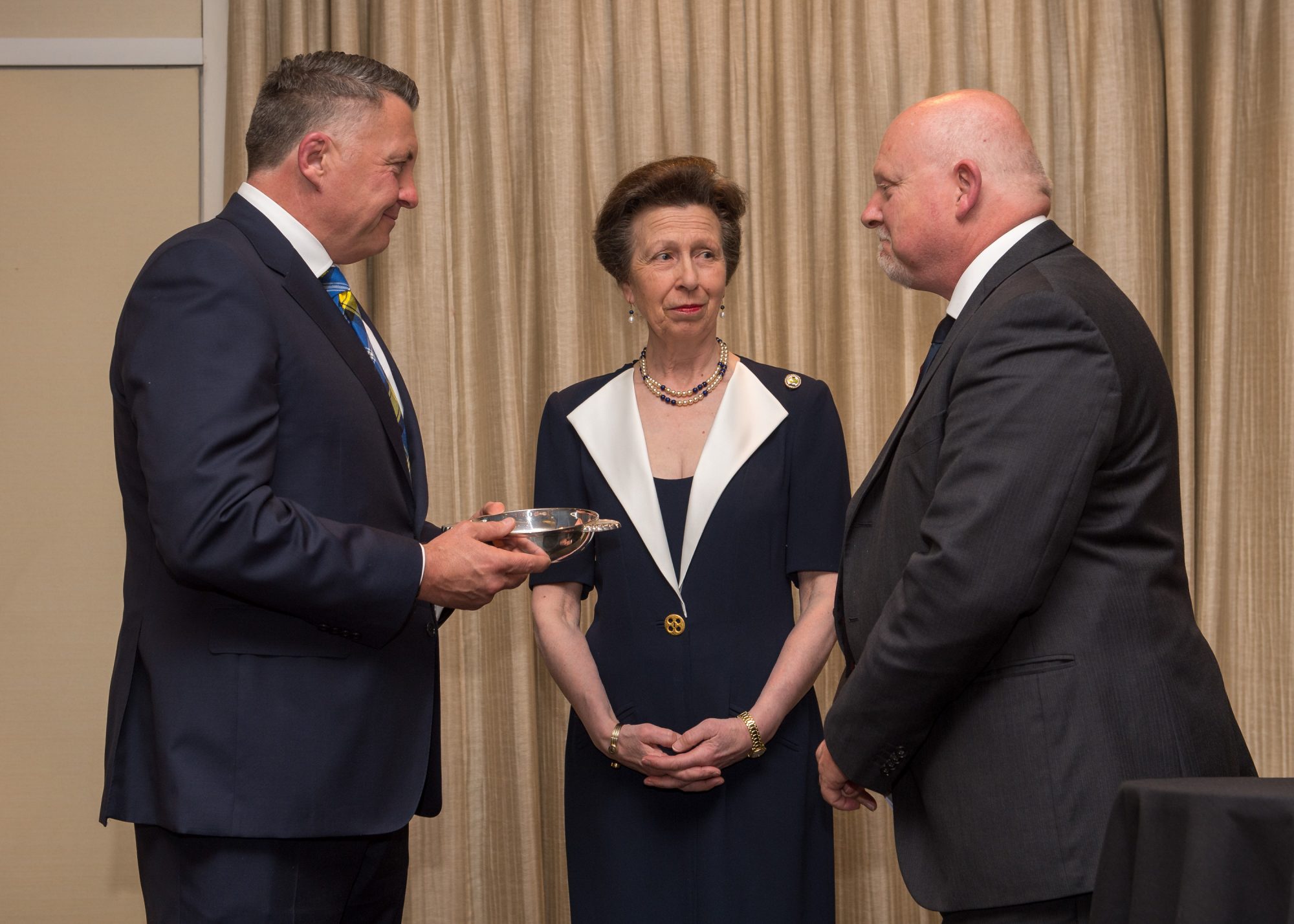 London Scottish is delighted to announce that HRH The Princess Royal is to extend her Royal Patronage of the Club for a fourth consecutive three-year term. Her Royal Highness has been Royal Patron of London Scottish since November 2011.
Thanking HRH directly for her continued Royal Patronage during an online video Audience with Club Chairman Malcolm Offord and Director Brenda Roberts, Paul Burnell, the Club's President, told the Princess that all at London Scottish were very proud to have her support and good wishes.
Paul Burnell commented, "We are extremely grateful to Her Royal Highness for her continuing Royal Patronage of London Scottish. To have her encouragement during these challenging times means a great deal to all of us at the Club. The Princess is not only extremely well informed and interested in rugby developments here and in Scotland, but she is also very supportive of the wider positive contribution made by the sport, especially within the community."
The Princess is involved with over 300 charities, organisations and military regiments in the UK and across the Commonwealth, including Patron of the Scottish Rugby Union. Rugby is very much part of her family life too. Her son, Peter Phillips played as a junior international for the Scottish Schools rugby team and toured South Africa with the full Scottish team. The Princess's son-in-law, Mike Tindall, captained England and is a grand slam and world cup winner.
Since HRH became Royal Patron, London Scottish has had the privilege of welcoming her to the St Andrew's Day Lunch at the Savoy in 2015 and to our Legends Dinner at the Hurlingham Club in 2018 where she joined the celebrations with over 300 guests from across the London Scottish community. To express our thanks and gratitude for her support and to celebrate her 70th birthday, on behalf of the Club we sent her a London Scottish commemorative Quaich.