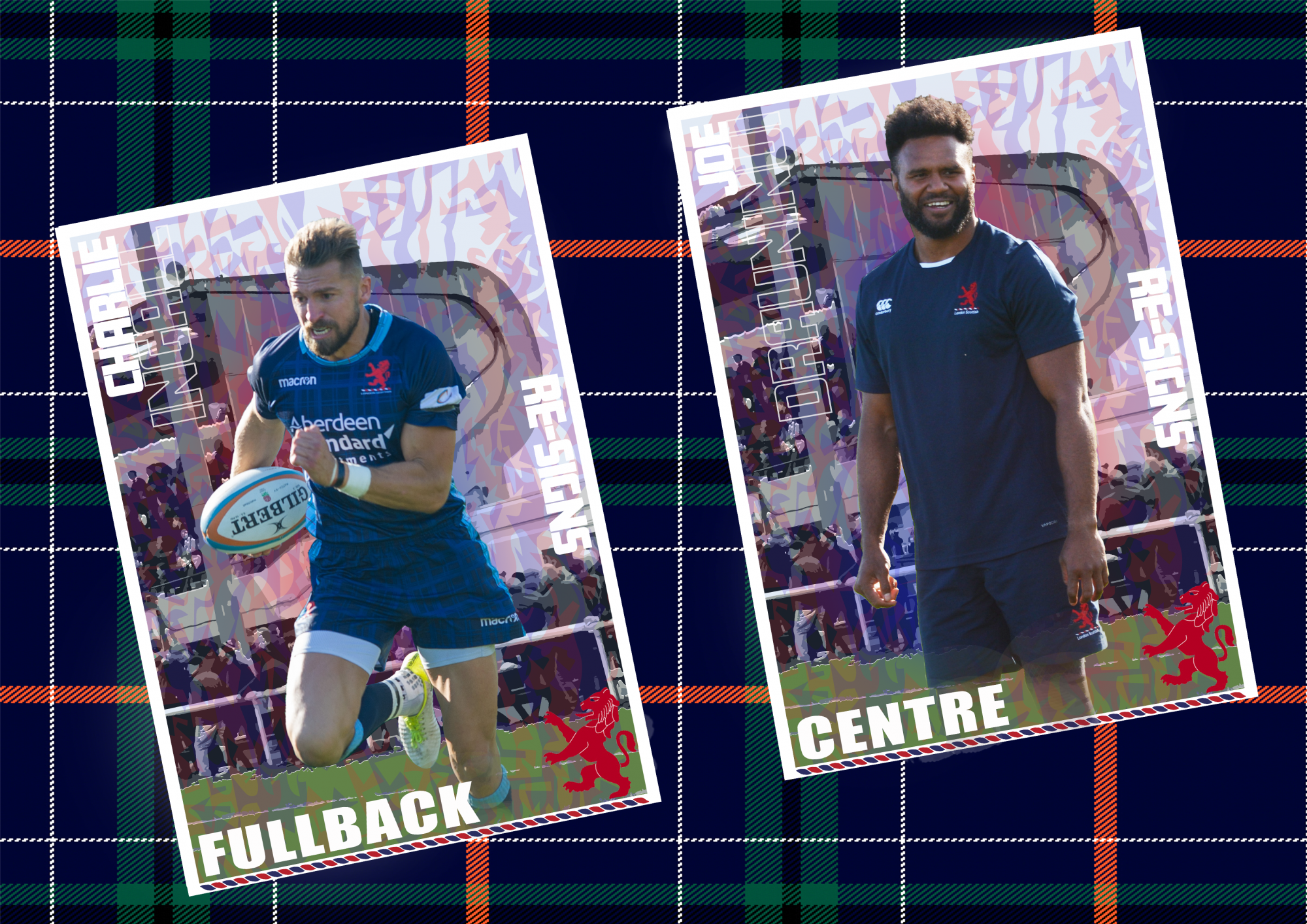 London Scottish are excited to announce that Charlie Ingall and Josh Drauniniu have committed to another year to the delight of the Club.
Ingall and Drauniniu are an experienced pair of backs that will bring further spark to an already exciting backline this season. Ingall has been at the club since the 2017/18 season, when he joined from Sale Sharks, and has cemented himself as a fan favourite during his time at the Club.
Drauniniu joined London Scottish for the 2021/22 season from French Pro D2 club Ruen but was sadly struck down by a knee injury during the early stages of the season. The former Navy man has worked through his recovery and is looking forward to getting back on the field for the 2022/23 in the centres for London Scottish.
Speaking on his re-signing Josh has said "re-signing for Scottish was a no brainer for me, hearing the changes that was occurring. New Coaches, new mergers and new players so I was quite pleased to have the chance to re-sign. I'm also just looking forward to playing with the lads again and have some fun on the pitch."
Charlie spoke of his happiness to re-sign for the Club this year. He said "I'm back!!!! It's great to have re-signed with Scottish at an exciting time for the club."
When discussing the re-signing of Ingall and Drauniniu, Director of Rugby Bryan Redpath said: "We are shaping up to have a very exciting backline this season and Charlie and Josh will be a big part of that. Charlie is a fan favourite and is an experienced campaigner at London Scottish. We are delighted to have him on board for another season."
"Josh was struck down by an unfortunate injury at the beginning of last season but has worked hard on his recovery and I am looking forward to seeing him back in full flight. He offers an all-round game and is a player I cannot wait to work with."