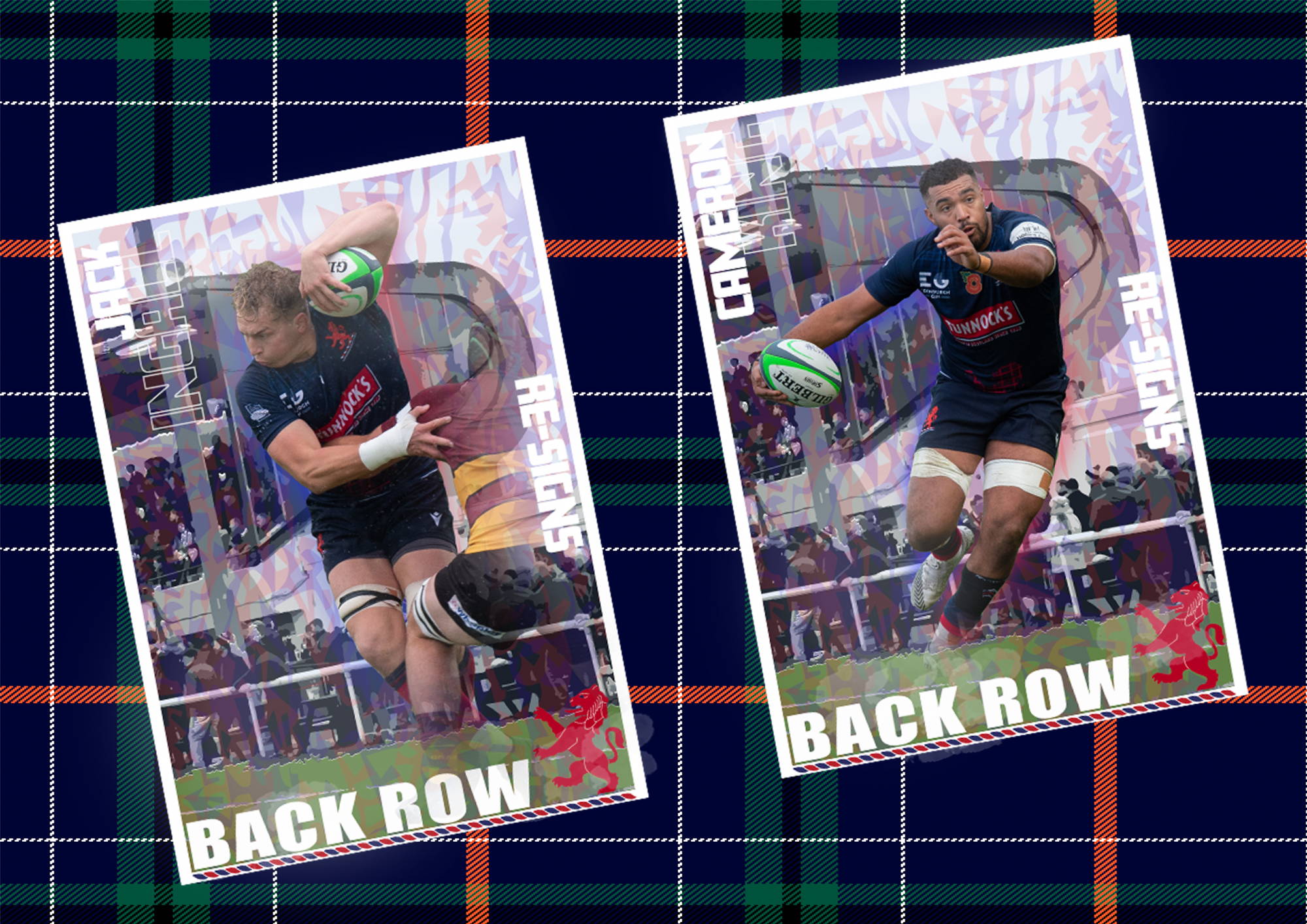 London Scottish are extremely pleased to announce that Jack Ingall and Cameron King will continue their stays at the club for the 2022/23 season.
Jack Ingall joined the Exiles in 2018 and has really progressed this season. He was named vice-captain in the away fixture against Jersey Reds towards the end of last season.
When discussing his re-signing, Jack Ingall said: "There's been a lot of changes at the Club over the offseason and I'm excited to play a role in a squad that bounces back from last year.
"The partnership with Harlequins is an opportunity for the players and the club as a whole. After last season, I'm looking forward to the opportunity and to making a big contribution to better results."
Cameron King joined London Scottish last season after a Covid affected time studying Sports Management at Cardiff Met University. The 22-year-old Number 8 has represented England Counties U18 and was awarded London Scottish Young Player of the Season for his performances throughout the 2021/22 campaign.
When speaking about his re-signing, King said: "London Scottish were the first Club that took a chance on me when I left uni and so I'm glad to be able to repay them and represent them again this year. Coming out of a very Covid effected final two years at Cardiff Met, my mentality of coming to a Club like London Scottish was to learn and take every opportunity as it came in an environment, I wasn't accustomed to before. I now want to take my game to the next level and also help Scottish succeed and right our wrongs from the last season."
Director of Rugby Bryan Redpath said: "Getting Jack and Cam back on board for another season is great news for the Club. They're both exciting young players who probably played a bit more than had expected to last year, but they took their opportunities and forced themselves into being regulars within the team. Watching the games back, I was really impressed by the character they showed despite the difficult circumstances. Now is a great chance for both of them to kick on this season and I'm looking forward to getting started with them."