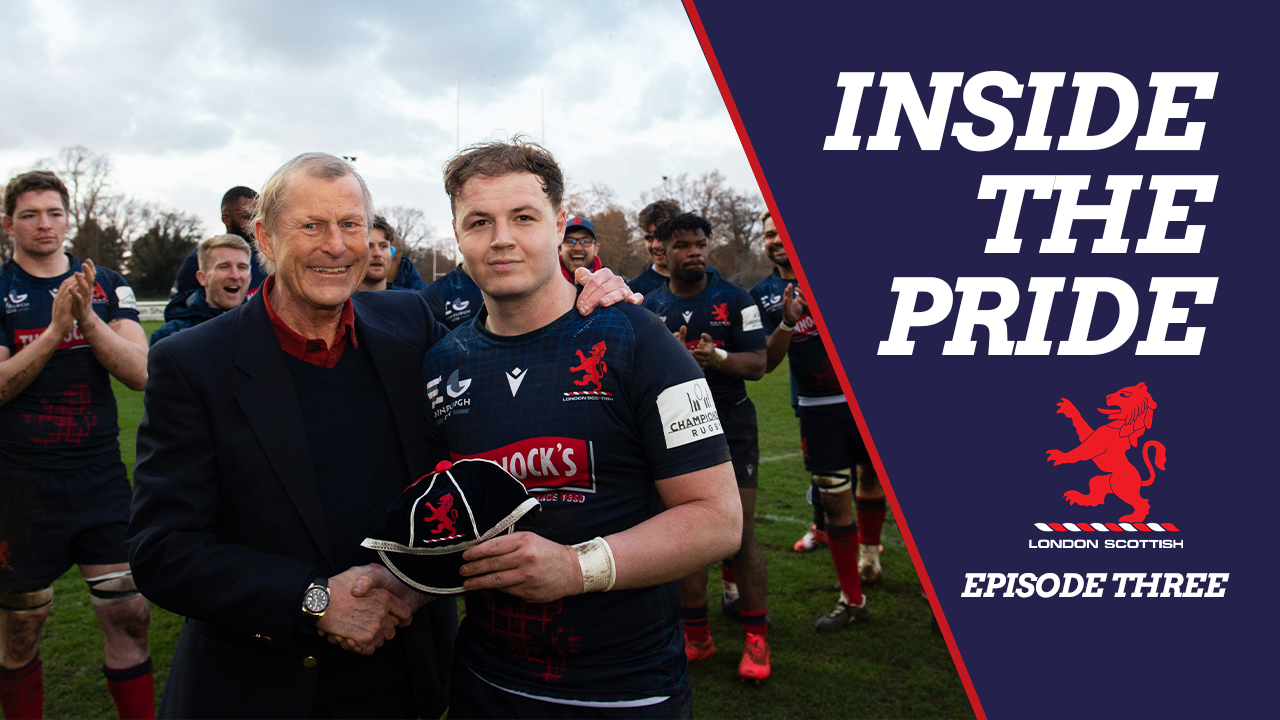 The third episode in our behind the scenes series 'Inside the Pride' has just dropped on our Youtube
This episode features an interview with one of our volunteers Ollie Norris, about why he works as our Assistant Team Manager every week. There is also an insight into our training sessions and a look at our matchday against Nottingham amid the aftermath caused by Storm Eunice while flyhalf Harry Sheppard receives his 50th London Scottish cap.
To watch the episode, click here.