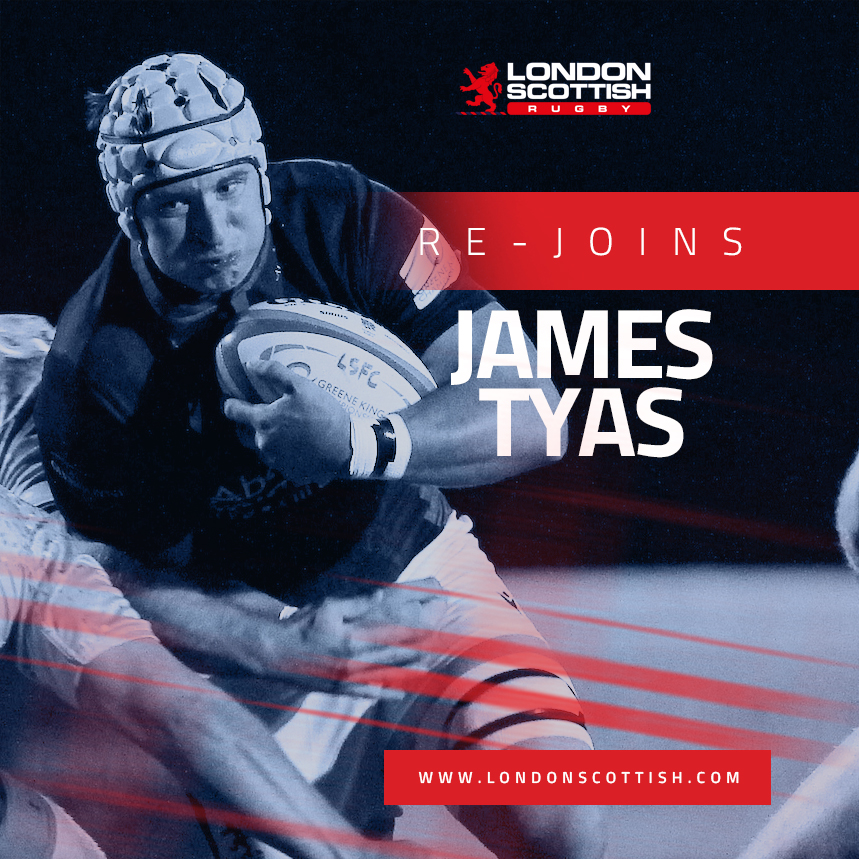 London Scottish confirm versatile back-row forward James Tyas is to rejoin the squad for the 2020/21 season, in the dual role of player and analyst.
With the ability to play in all three positions in the back row Tyas rejoins the Exiles from National 1 side Chinnor. "I'm looking forward to my dual role as player/analyst this season. I have worked with Matt Williams for many years and it will be great to be back in the Scottish jersey," said Tyas.
A former Bath Academy player, the forward has also made appearances for the Scottish national side at U17, U18 and U20 level, where he played alongside current Scotland captain Stuart Hogg, Hamish Watson, and former London Scottish players David Cherry and Jaime Stevenson.
Much travelled Tyas has played over 100 Championship matches for Cornish Pirates, Plymouth Albion, Moseley, Rotherham Titans and London Scottish.
During the Exiles' 2017/18 campaign the 28-year-old played 12 matches before picking up a season ending injury. However, he was able to come back and have a strong 2018/19 season where he made 25 appearances.
"I'm excited to rejoin Scottish. I have loved my time at Chinnor, but once Matt had signed for Scottish I knew that it was the club for me. I am really excited to play for Matt and Stevie Scott once again," said Tyas.
Matt Williams commented: "I have seen James develop over many seasons and I admire anyone who can defy medics, and return to play after a career ending injury. Since then James has also grown into an outstanding rugby analyst and his performance as both a player and head of analysis is greatly valued."