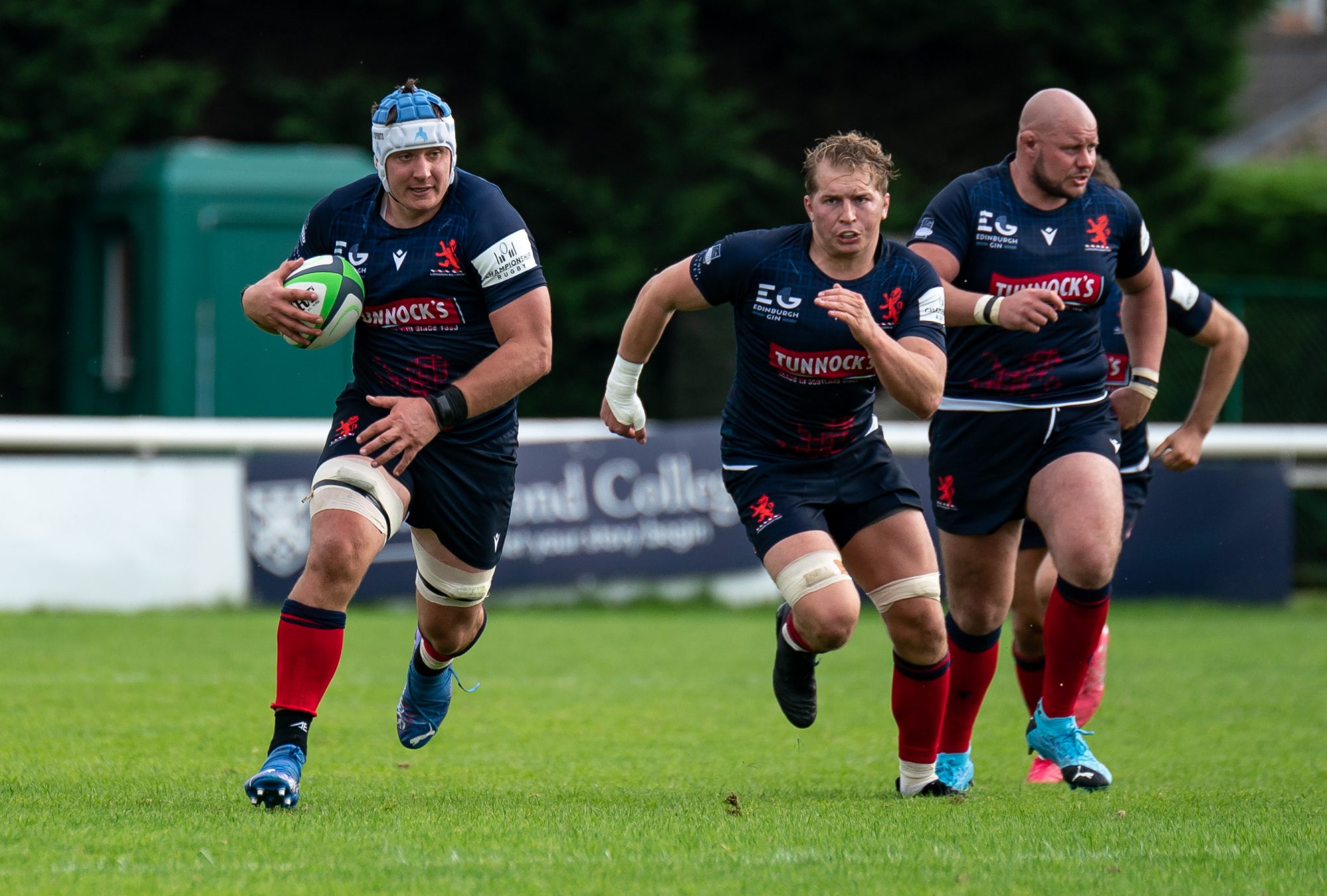 The Exile's trip to Jersey was disrupted from the offset, with one player being called back to the mainland as a potential covid contact, with the travelling reserve then having to take a PCR test on the arrival to the island.
Despite the disturbance, London Scottish managed to assemble a team together and put in a performance to be proud of in the circumstances.
The hosts started the stronger side, and it took just 10 minutes until they got their first score. Ryan Olowofela managed to touch down in the corner after the hosts converted their 2-on-1.
The Exiles kept their heads however and replied with two quickfire penalties as Harry Sheppard kicked them into the lead (5-6).
The Scottish defence managed to hold out Jersey for the next 15 minutes, but as the half hour mark ticked over, the dam broke as the Jersey maul eventually crashed over twice before the break, either side of a Macauley Cook try. This saw the halftime score as 24-6 to the hosts.
The first 10 minutes after the break was tough, but the Exiles stayed in the fight and managed to keep repelling Jersey. Then five minutes later, Nick Selway dotted down on his return to the island making it just 24-13.
There was a moment where Scottish looked like they'd wrestle the game back off Jersey, and had they scored again the final score could have been very different. However, Jersey stood firm and were able to allow their set piece to get on top.
Aware of their lead and small amount of time left on the clock, Jersey slowed things down, before scoring on the stroke of full time, making it Jersey Reds 31-13 London Scottish.
Despite the scoreline, Matt Williams was pleased with his side and said "I'm proud of these boys, the character in this squad is phenomenal and I'm confident about what the season holds after Christmas.
"Hope you all have a great and safe Christmas and we'll see you all on Boxing Day at the RAG."
To buy tickets for our game against Doncaster Knights on Boxing Day, click here.