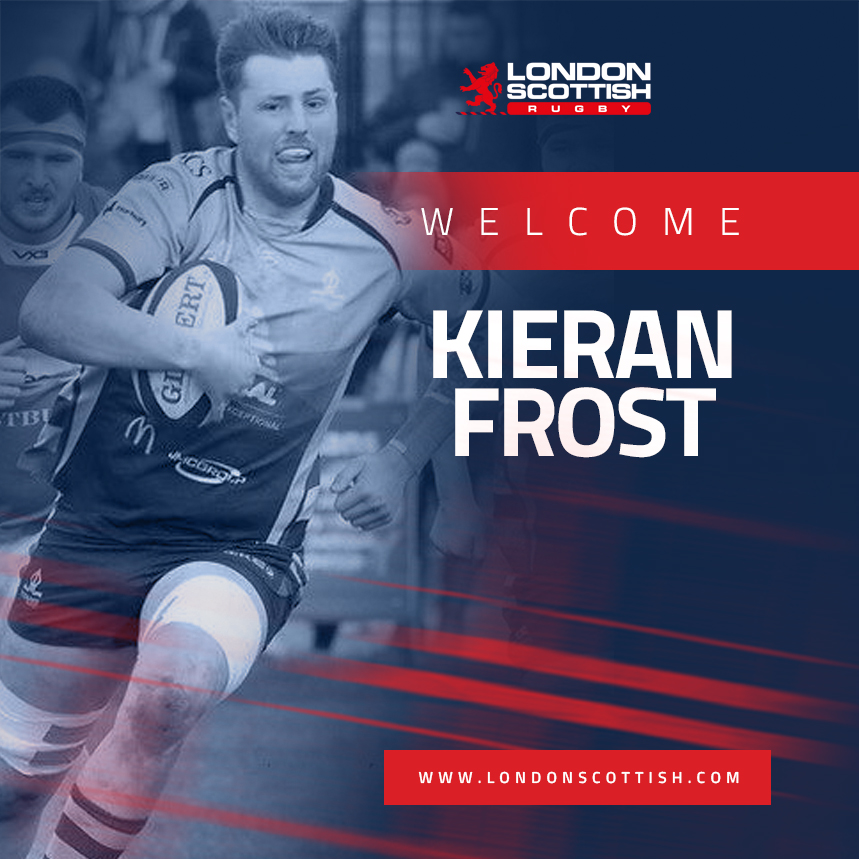 London Scottish are delighted to announce the signing of 6ft 7-inch lock Kieran Frost from National 1 side Rotherham Titans for the 2020/21 season.
The 124kg forward started playing rugby at the age of 14 having first been taken to play football by his parents, which he didn't enjoy, and then tried out playing with the oval shaped ball.
At the age of 18 Frost joined Bedford Blues Academy, where he still regarded playing rugby as a hobby.
In 2015 the Lock headed off to Leeds Becket University to study Sports & Exercise Science. Whilst studying, Frost played for Yorkshire National 2 outfit Wharfedale, where he was spotted by the then Championship high-flyers Yorkshire Carnegie, making 10 appearances, as well as playing on loan for Rotherham Titans.
Having graduated in 2019 he travelled to Australia for three months to play in Canberra and upon his return to the UK signed for Rotherham Titans; having enjoyed his previous loan spell.
Director of Rugby, Matt Williams, commented: "Kieran was one of the standout locks in a very physical Nat One last season. Having watched him play at Carnegie through to last season he has really matured as a player and deserves an opportunity to step up again. Being such a big man, there is an expectation of physicality and I think it has taken Kieran time to understand how best to use his frame. I'm looking forward to seeing him push Toby Freeman. We have two great tight lock options!"
Heading back into the Championship is something Frost is really looking forward to: "I can't wait to be back in the Championship again and really pushing ahead. I can't wait to get to know the team and working as one unit."
"Matt Williams is very enthusiastic, and he's got everyone chomping at the bit to get back playing together. He knows what he wants from his players and obviously he's got his point across about what he's looking for from me heading into training. I can't wait to play under him and obviously for the Club."
Another aspect of playing for Scottish which has got Frost excited is taking on Richmond once again: "In Yorkshire you don't really have anyone nearby other than Doncaster. To play at the same ground as another team in your league has made me really excited. I can't wait to experience that atmosphere and hopefully doing one over on a big rival."