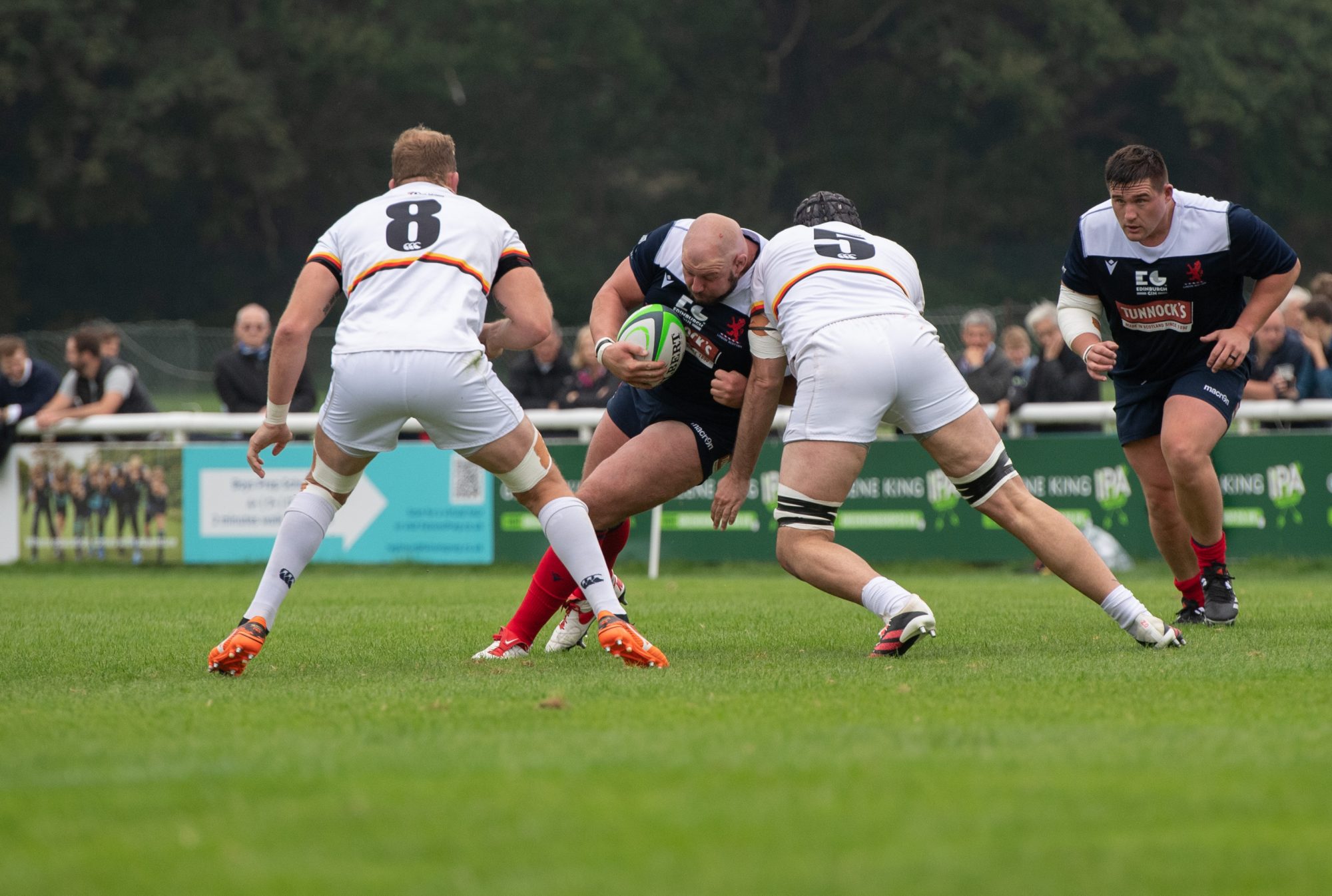 London Scottish
Tries: Leo Fielding 23′, Rory Hughes 36′
Penalties: Laurence May 59′
Richmond
Tries: Mark Bright 16′, Luc Jones 52′, Jared Cardew 76′
Conversions: Lewis Dennet 16′
Ref: Joe James
By Tom Sansom
London Scottish were unlucky to lose a hard-fought contest, as they were narrowly beaten in the pre-season derby against Athletic Ground rivals Richmond.
The match finished 17-13, after a late winner for Richmond, in what was an impressive display for the Exiles, in only their second competitive fixture in 18 months.
Richmond were first to get onto the scoreboard, just after a quarter of an hour, and did so through former Exile Mark Bright. He drove over from the back of a maul, after Scottish went down to 14 men following Tom Baldwin's yellow card for a high tackle.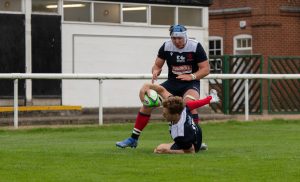 Scottish soon fired back, and scored twice before the half-time break. The first try came after Noah Ferdinand was quick to gather a loose ball, close to the Richmond try-line. He noticed the attempted cross field kick from a 22 drop out and was able to gain possession for the Exiles. Scottish then remained patient and eventually shipped the ball wide on an overlap to Leo Fielding, allowing the full-back to brake past a tackle and score in the right corner after 23 minutes.
Scottish International Rory Hughes then made his way over just before the break. With four minutes left of the first half, Hughes noticed a gap around the fringes of the ruck and sniped in from close range on the left flank to give Scottish a narrow 10-7 lead at halftime.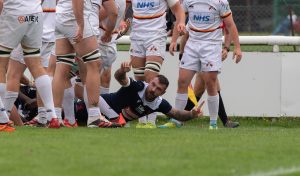 In the second half, both teams came out of the blocks quickly, but it was Richmond who got to the score sheet first. Replacement scrum half Luc Jones crossed after 53 minutes, after Scottish had done well to initially repel the Richmond rolling maul. The conversion was missed however, and the Richmond lead was short lived.
Five minutes later, the match again swayed in the favour of Scottish, as Laurence May calmly slotted a crucial penalty on the hour mark, to regain the lead at 13-12.
With five minutes to go, and many new Scottish players on the field, Jared Cardew crossed for a late Richmond winner as they ran out 17-13 victors.
There are certainly positives to take from this nail-biting local derby. Despite the long period away, Scottish have proven themselves to be more than a match for Championship opposition. The Exiles will only improve as they get more games under their belt and get used to the new combinations.
We have one last friendly before the season begins, with an away trip to Nottingham next Saturday.
Make sure you join us for our next home fixture, as we face Jersey Reds in our Championship season opener on Saturday 18th September at 2.15. If you haven't got your tickets already, you can buy them here.
Team that faced Richmond:
15. Leo Fielding
14. Noah Ferdinand
13. Josh Drauniniu
12. David Halaifonua
11. Rory Hughes
10. Laurence May
9. Dan Nutton
1. Curtis Reynolds
2. Nick Selway
3. Joe Rees
4. James Tyas
5. Eduardo Bolocco
6. Ehize Ehizode
7. Brian Tuilagi (captain)
8. Tom Baldwin
16. Jake Ellwood
17. Ben Atkins
18. Alex Gibson
19. Maurice Nwakor
20. Angus Southon
21. Cameron King
22. Jack Ingall
23. Rory Brand
24. Harry Sheppard
25. Sam Hanks
26. John Davetanivalu