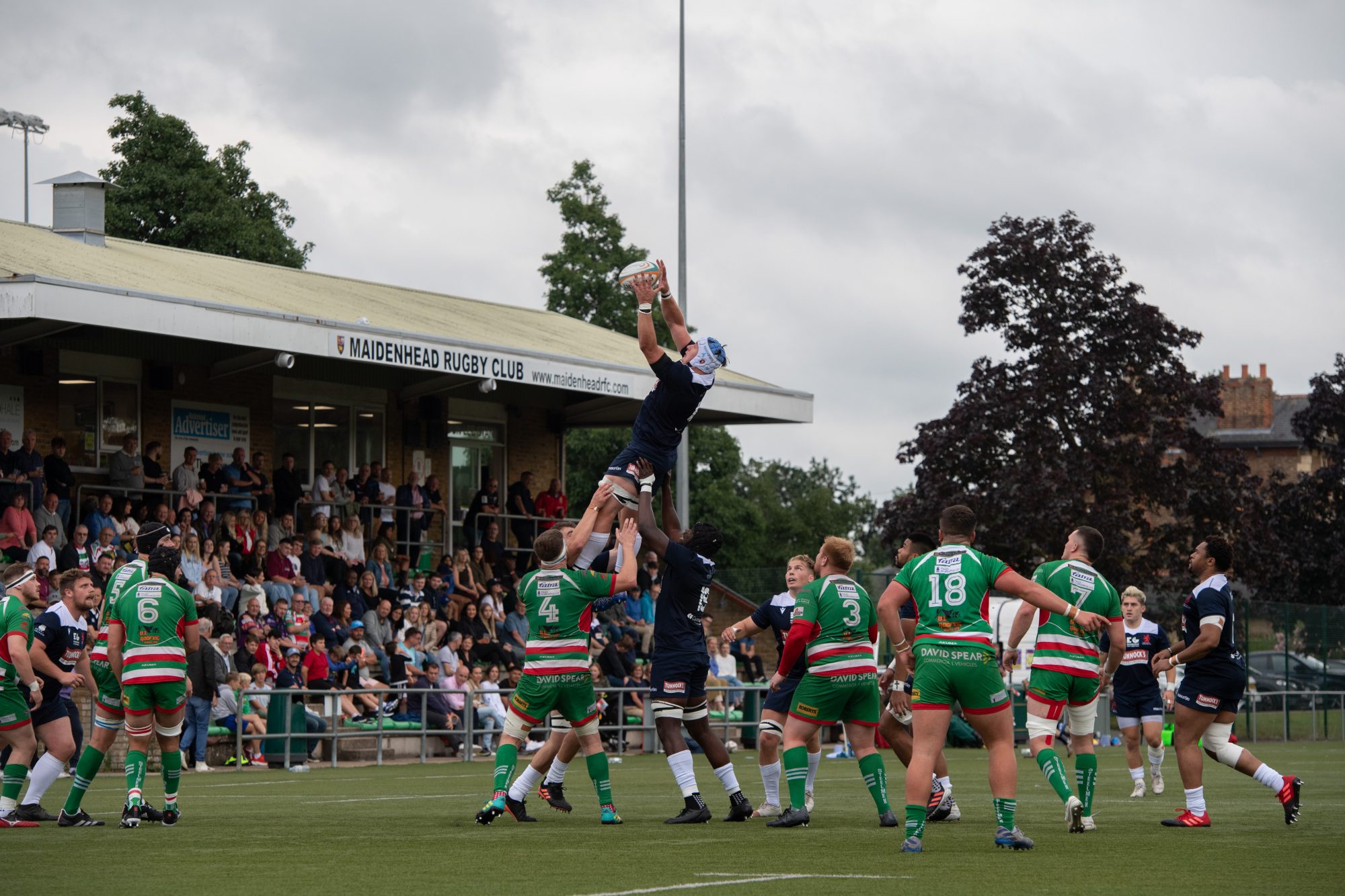 Written by Zak Carr
London Scottish kicked off their pre season with a 33-26 win at their training base Maidenhead RFC, but not without a fight as the visiting Ebbw Vale gave plenty for the hosts to think about after their much awaited return to rugby.
A small yet raucous crowd greeted London Scottish and visitors Ebbw Vale as they ran out to the sorely missed tones of the bagpipes, and it didn't take long for the hosts to impose themselves, taking advantage of a lineout deep in Vale territory. A promising maul led to centre David Halaifonua thundering his way through from close range for the first try, and fly half Laurence May had no problem converting from an easy position.
Vale were then rewarded with a penalty for their efforts and Rhys Jones slotted his kick from 40 out to bring the score to 7-3.
It didn't take long for Scottish to respond, with Halaifonua wreaking havoc in the midfield yet again, before a silky smooth pass out the back of his hand to Ed Hoadley let the scrum half run under the posts unopposed. May converted to take the score to 14-3.
Minutes later Cameron King found a gap in the Steelmen's defence and offloaded to replacement Dan Nutton to dive over under the sticks, giving May another easy conversion.
Then, just a few minutes before the break and against the run of play, Vale winger Jordan Thomas intercepted on the halfway line and chased away to the try line. The simple conversion was added leaving the halftime score at 21-10 to London Scottish.
In the second half, the Welsh contingent came out of the blocks fast. A long range penalty and then a converted try pulled Vale back to within one point after Dafydd Howells capitalised on some great play from his forwards in the far corner and just about managed to stretch over the line.
It only took a couple more minutes for the away side to benefit from Scottish's ill discipline, with yet another penalty giving them the lead.
Scottish dug deep and against the tide of momentum, Rory Brand broke through into the oppositon 22, and Rory Hughes used all his experience to find a gap around the ruck and power his way to five points and a subsequent conversion.
The closing stages were a very much to and fro adventure, with neither side willing to give an inch. Despite this, it was a mistake from a Vale that allowed Ben Atkins to dive over the line when the visitors overthrew their lineout.
Just as easily as Scottish scored points, they gave them away. A cynical yellow card for Rory Brand for an off the ball incident, gave Vale three more points. Fortunately for the hosts, that was that for Vale, and an impressive spell of defence saw them hold out for the final ten minutes.
The final score was 33-26, with Scottish scoring five tries to Vale's two. Both sets of players exited the field with smiles on their faces, a clear sign of just how happy everyone involved was, that rugby was back. Roll on the season!