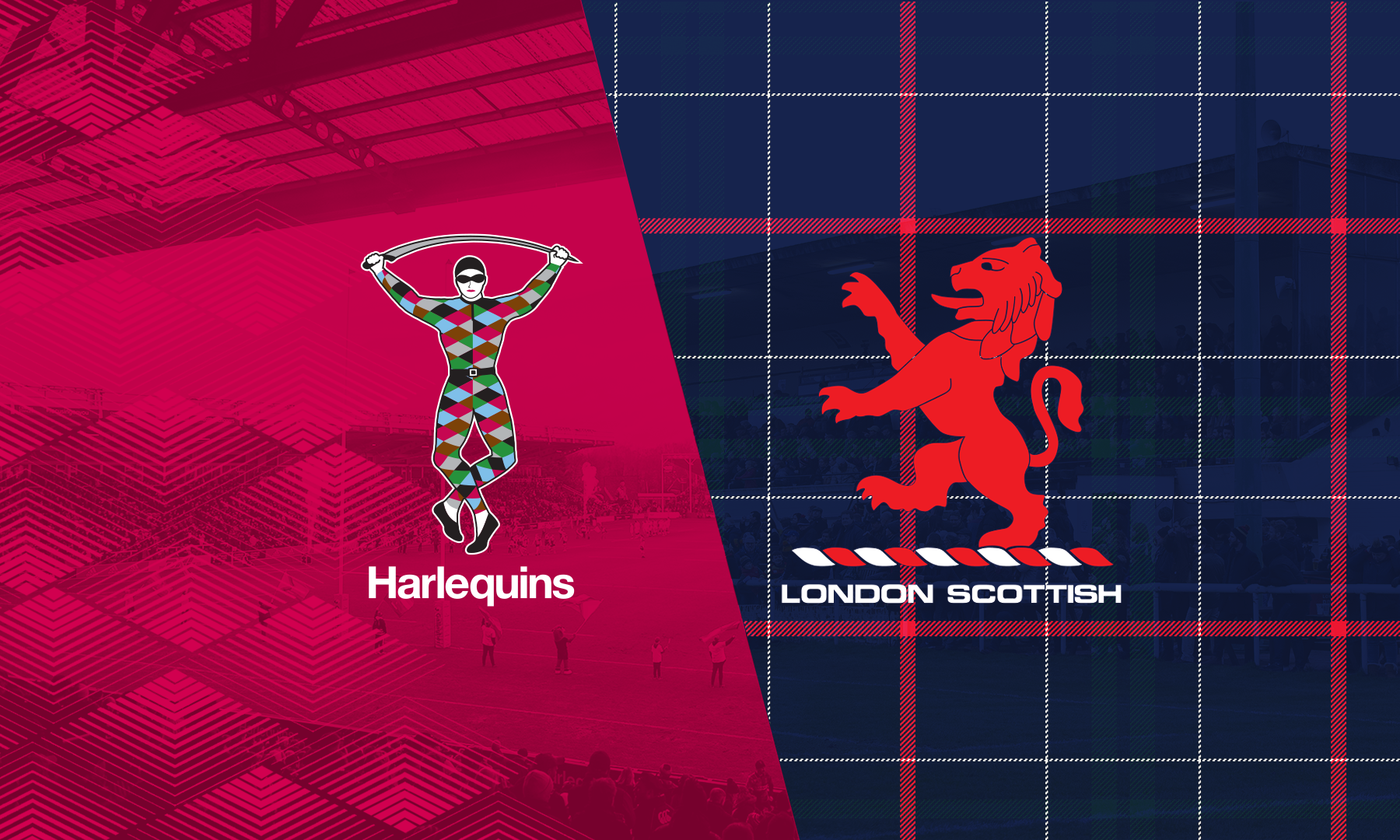 The partnership between the Premiership and Championship Rugby clubs will see both clubs' benefit from an engaging and collaborative relationship.
As part of the agreement, Harlequins will share specific rugby players and access to coaching resource with London Scottish. This will provide an invaluable playing opportunity for the selected players, as well as growth and development experience for the coaching resource. In turn, London Scottish players and support staff will benefit from the expertise of these shared resources creating a development pathway that will see the team aim to improve its Championship position.
Laurie Dalrymple, Harlequins' Chief Executive said; "We are delighted to announce this strategic partnership with our close London neighbours as we see huge value in the opportunity to work closely together. For our players, be they first XV stars returning to fitness, or developing players gaining minutes on the pitch, this competitive league offers a chance to test themselves against high quality opposition in competition".
Billy Millard, Harlequins' Director of Rugby Performance said; "We are keen to maximise opportunities for our Academy to play competitively – this partnership gives vital playing time to support the development of the next crop of Harlequins stars. We have worked closely with Scottish and they have also been a brilliant help supporting the return from injury of our players, like Paul Lasike and Aaron Morris this season. Our boys will be getting game time together against strong opposition, whilst being coached by a Harlequins supported coaching team – it will certainly help expediate their development into our senior squad.
London Scottish Chairman Roddy Caxton-Spencer said; "I am thrilled to announce this milestone agreement between two established and thriving rugby clubs. For Scottish, partnering with Quins is an important step in our longer-term strategy of continuing to play top level rugby in the Championship while maintaining our strong Scottish ethos. This agreement is about more than just shared players and resources – it is a real win-win for both clubs that will allow all involved to grow and develop.
London Scottish Club President Paul Burnell noted; "This outstanding agreement is purpose built so that both clubs' benefit from an extended partnership – while also allowing the freedom for each club to develop and respect each's own distinct culture and rugby style. I am very excited to see how this develops over the course of the next three years."
As part of the agreement, the clubs will regularly play pre-season friendly matches at each other's grounds, commencing this summer with London Scottish hosting Harlequins at the Richmond Athletic Ground (RAG).