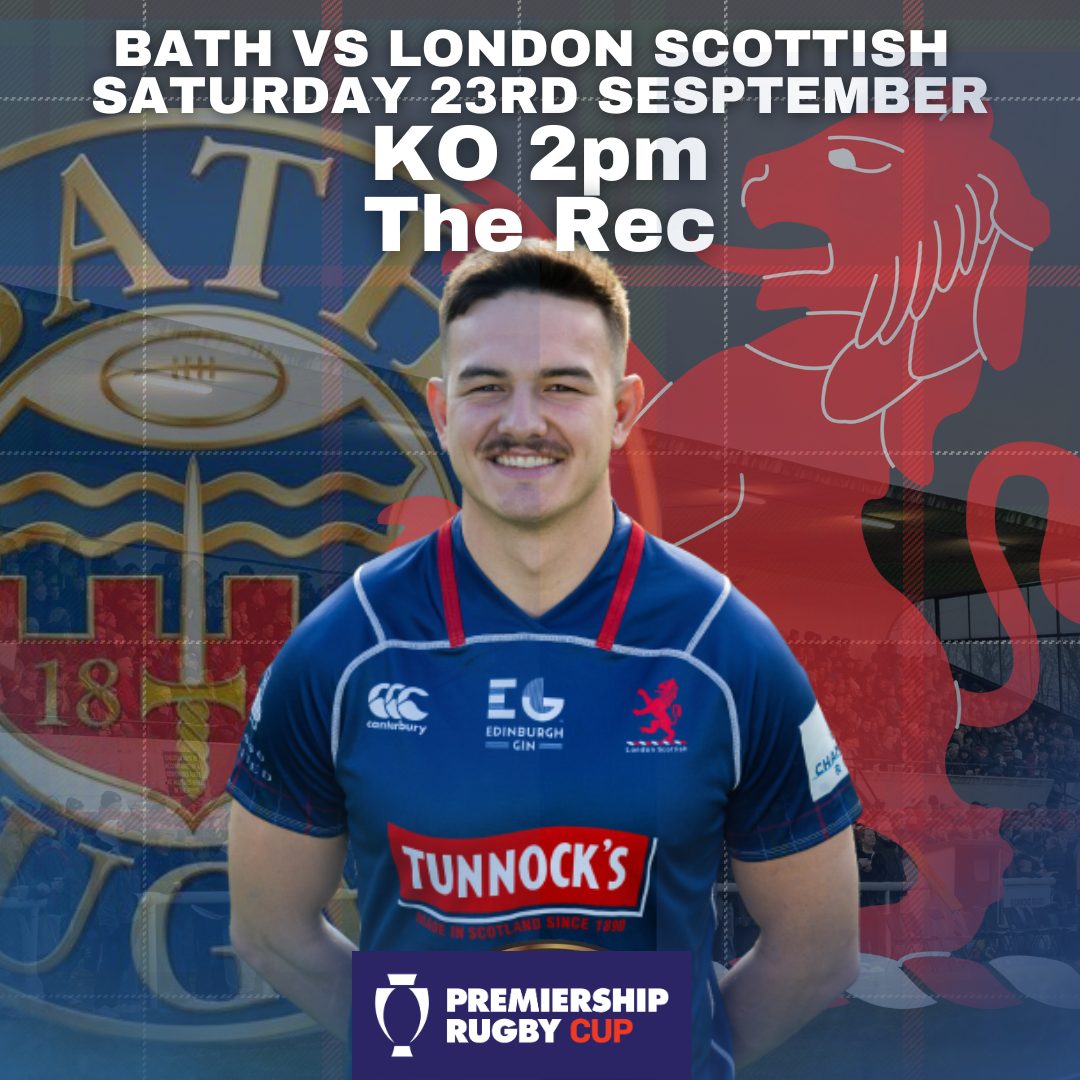 When the prospect of the Premiership Cup first became a possibility, the excitement of travelling to the top teams in the country quickly filled the London Scottish squad. When the draw came out and a trip to Bath was on the cards, that excitement only grew.
Thankfully the day did not disappoint as London Scottish gave a strong account of themselves for much of the game against a side that boasted a few hundred Premiership appearances between them. Following Bath's defeat at the hands of Jersey the week prior, the Premiership side opted to replenish their squad with a number of first team regulars, including Miles Reid, Piers Francis, Jaco Clooete as well as many others.
However, as the game kicked off this did not deter the Exiles as they began brightly and forced penalties against the opposition. This allowed Alec Lloyd-Seed to take a shot at goal and give his side the early lead.
Bath would ultimately kick back with two tries both coming from the driving maul before Lloyd-Seed would respond with another penalty himself. London Scottish continued to have a couple of chances in the first half but fluffed their lines at the crucial moment. Bath would finish the half the stronger and extend their lead just before the two sides went to the half time sheds.
After the break, Scottish again begun the brighter of the two sides, forcing penalties at scrum time and in open play thanks to a couple of lovely turnovers from captain Bailey Ransom.
However, disaster struck when Scottish were dealt a double blow. Bath first got their maul going again and Scottish were forced to give away the penalty try and thus a sin bin to Will Trenholm. Just minutes later Charlie Ingall suffered a shoulder injury and with no more substitutes on the bench, the Exiles found themselves down to 13 for 10 minutes and then 14 for the remainder of the game.
Bath showing their class took full advantage of this and extended their lead with some lovely tries, marrying up great skill with brute power up front.
However, Scottish were not to put their heads down and roll over. Still down to 14 men, in the dying seconds of the game they worked field position and began to hammer down the Bath door. Some great hands from Lloyd-Seed would release Ben Waghorn for his third try in a two appearances for the young centre.
The game would finish 47-11 to the hosts but Scottish will feel they deserved slightly more out of the game. However, there was much to take from the way the squad stood up to one of the biggest packs in the country and didn't take a backwards step.