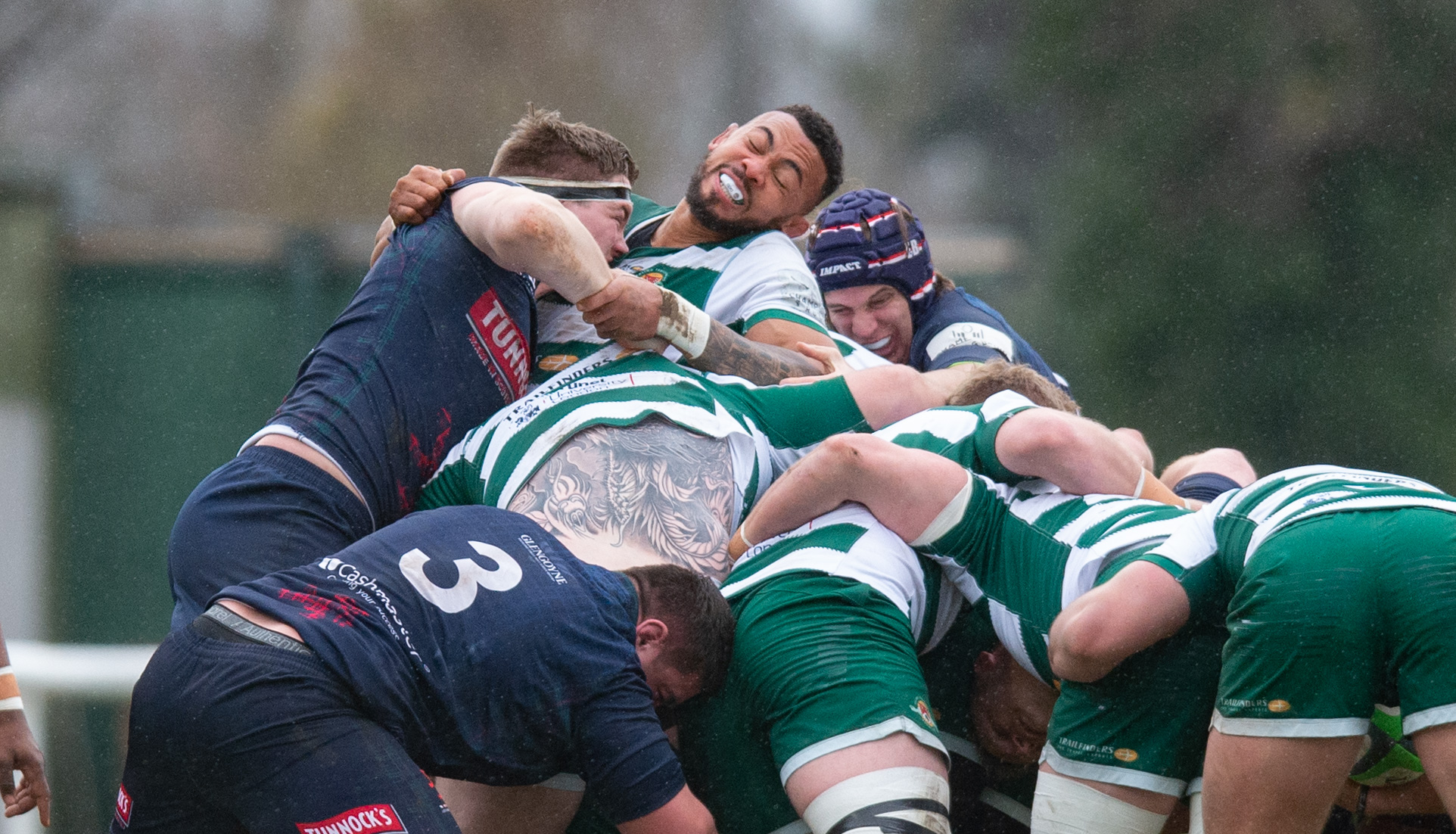 By Tom Sansom
When Ealing Trailfinders come to town, a tough contest is always what's expected. The fully professional side demonstrated their strengths, and ran in a 0-81 final score. However, full credit to London Scottish, who's attitude never faltered throughout the contest.
Ealing were especially up for today's encounter after the news broke this week of them failing to reach the minimum standard criteria to get promoted to the Premiership, if they were to come top of the table at the end of this campaign.
The visitors pulled no punches against Scottish, which was evident in their fielded starting team. Ealing made one change from the side that faced Championship leaders Doncaster Knights last weekend.  
London Scottish's stand out player today was Viliami Taulani. The Harlequins loanee was a threat in both attack and defence today, breaking through tackles and putting in big hits throughout the match.
Ealing's points tally began after just two minutes, after Scottish fly half Dan Nutton's kick through was cruelly deflected. Ealing winger Luke Daniels was first to react to the spilt ball, and gathered possession, before running through the empty backfield to score the opener.  
Ealing then followed this up with a try from Rayn Smid. The number eight secured a hat-trick today, and was a stand out player for the Trailfinders. Daniels showcased some good footwork to then cross over for his brace, and Ealing's third.  
Inside centre Pat Howard collected a looping missed pass on the left wing, and ran in to score Ealing's fourth try on the half hour mark. In the closing plays of the first half, the Exiles effectively halted the Ealing forward's rolling maul, however, they were unable to contain the reinforcements. The entire Ealing team quickly joined the maul, and pushed over with Smid grabbing his second try.
Swirling winds at the RAG made converting a difficult task today. Craig Willis missed three attempts off the tee in the first half, with the score-line reading 0-29 at the break.
The same story unfortunately continued on the score board in the second half, despite the Exiles stringing together some impressive phases of attacking play. The likes of Sam Hanks, David Halaifonua and Noah Ferdinand were all impressive when carrying at the green and white defensive line.
The scoring resumed after heavy pressure in Exiles territory, with Ealing full back David Johnstone scoring under the posts. Ealing then scored a following eight tries, which included a second half hattrick from flanker Simon Linsell, to come away victorious.
London Scottish attack coach Ricky Khan spoke after the game, and despite the result, was impressed with the tenacity with ball in hand.
"It was a tough day today, we knew that it was always going to be tough. Ealing were coming off the back of that Doncaster loss and the news this week, and always going to want to right those wrongs." 
With regards to us, and we need to focus on us, our attack at times, looked really strong. We built some good phases, we looked for some opportunities, but we just weren't quite able to get across the line."