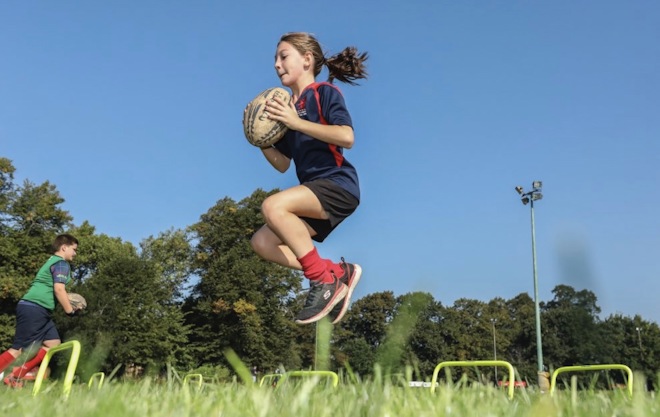 London Scottish Amateurs, Minis Juniors and Lions are based out of Kings House Sports ground. Thirty-five acres of high-quality sporting facilities in Chiswick.
As part of our inclusive club ethos, we want to bring structured half-term rugby camps to Chiswick and the surrounding area to develop players' understanding, knowledge and ability of the game. The camps will be engaging and bring the best out of players through professional coaching, conditioned games or scenario-based activities.
The camps are open to all U8s – U13s girls and boys. You don't need to be a member of the club, and it is available to all abilities, from novices to budding professionals!
We're planning on running the first camp during the February half-term, and to gauge interest, we would appreciate it if you could complete the questionnaire here.