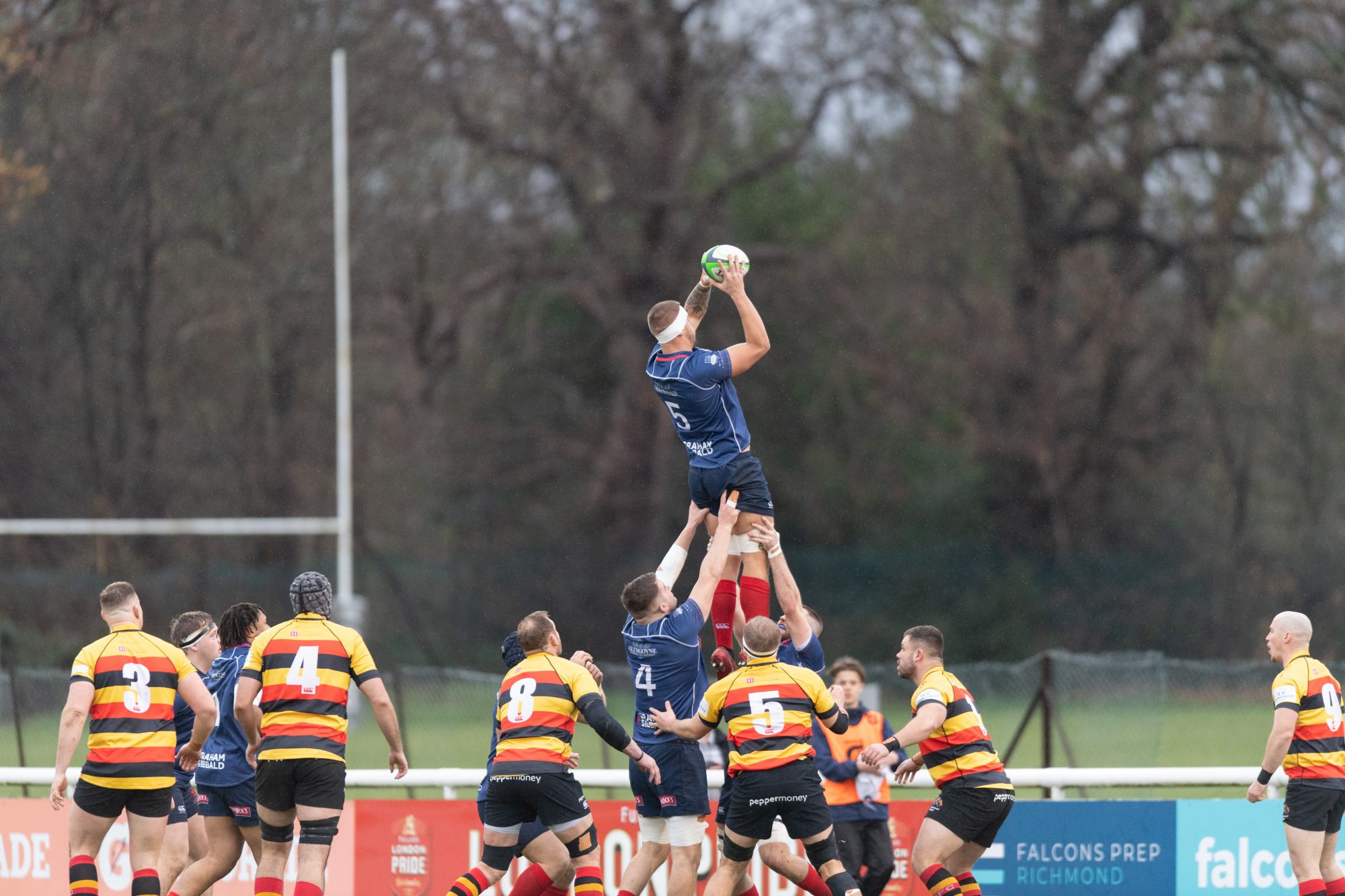 It was not to be for the Exiles as they fell to a 22-8 defeat against Richmond on the New Year's Derby Clash. On a wet, windy day it would be a superior scrum and maul that would seize the day for Richmond and prove the difference between the two sides.
The game began in cagey fashion, somewhat unsurprisingly for this fixture with both sides jostling for field position and possession in the opening minutes. Richmond probably had the better of the early exchanges but it would be the Exiles who would strike first.
A lovely flowing set of phases allowed Scottish work space on the left hand side. Cameron Anderson would offload to Luke Mehson who then stabbed in a wonderful kick. This left a foot race which Aaron Morris would win, dotting down on his return from injury.
However, ill discipline and inaccuracy in the middle third from London Scottish would allow Richmond to gain the upper hand as the half went on. First a penalty would close the gap and then the home side would go for the kill with the driving maul.
London Scottish would ultimately defend the maul manfully but it were put under pressure on too many occasions for a maul of Richmond's quality not to have their say. A try before the break brought the score to 8-5 leaving Scottish work to do but the wind at their back in the second half.
Richmond though would strike first after half time as Scottish once again gifted the home side field position and ultimately another driving maul try would extend the lead for Richmond.
Nathan Chamberlain would chip into that lead shortly after with a well taken penalty but Richmond would go on to manage the rest of the match expertly. A third try from the driving maul came on the hour mark and although Scottish fought back in the final minutes it would not be enough to register on the scoresheet.