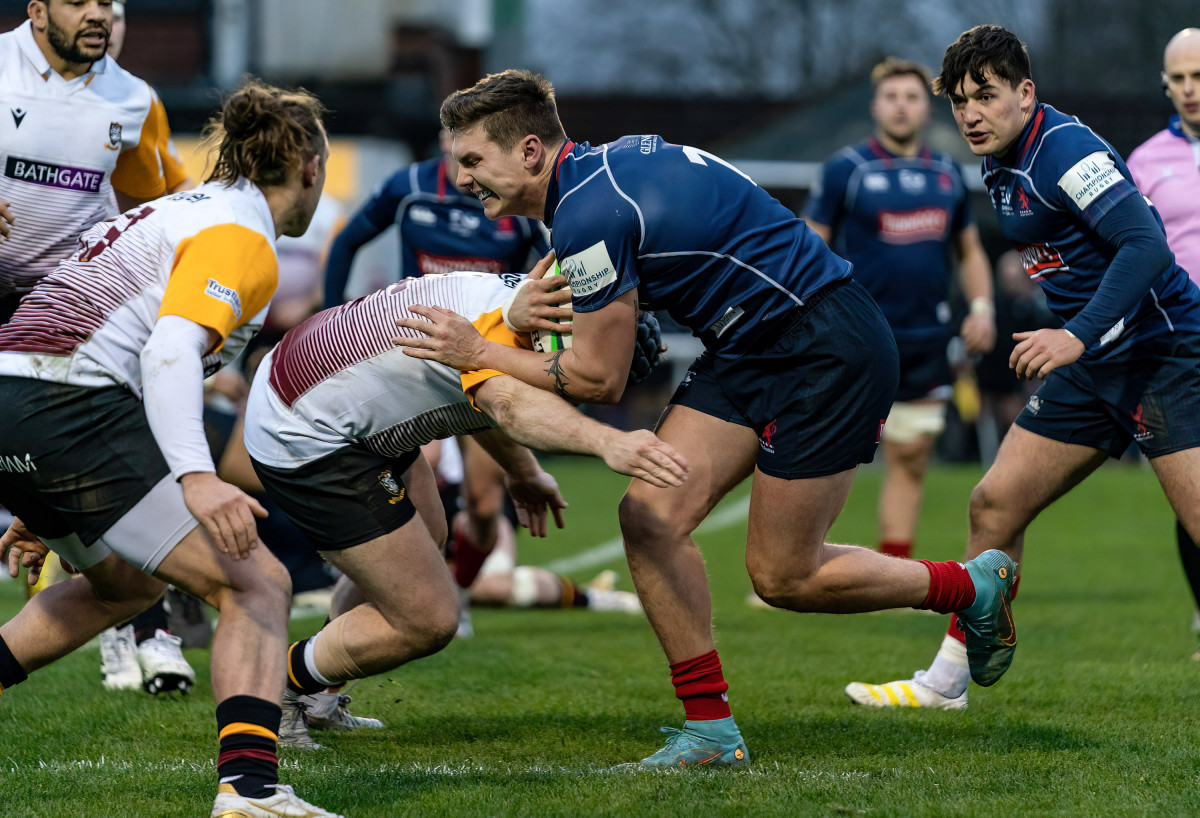 After a long journey up to the North West and the Wirral, London Scottish arrived in Caldy with high hopes of recording their first win of the season. With an extra week to prepare and a strong squad named the Exiles were hoping for a big performance.
However, the opening 10 minutes were not the start the travelling side were hoping for. A charge down in the opening salvo followed by a loose ball pounced on by the Caldy backs saw the home side race into a 14-0 lead before London Scottish could blink.
The Exiles quickly hit back and managed to build some strong field position. However, during this build up the referee took a tumble and as a result the game was stopped to make sure everyone was ok. The referee was replaced but thankfully was all alright after the game.
This break in proceedings did not stop Scottish continue to build momentum. First Ashley Challenger crashed over from short range to get his side back on the board. Then after some end to end rugby from both sides Hayden Hyde dotted down in the corner after collecting his own kick. This left the scores at 14-12 going into the half time break.
The second half was a tense affair with both sides unwilling to chance their arm in the early exchanges. However, it would be Caldy who struck first as London Scottish infringed to give the home side's pack the chance to go for their famed driving maul. It succeeded and Scottish were chasing the game once again.
The Exiles hit back brilliantly though through a lovely Will Talbot-Davies try after he was put through a gap by Ed Coulson making his debut.
However, once again the Caldy driving maul would prove a thorn in the Scottish side as further Exile ill-discipline allowed the home side the field position to crash over the line. A further penalty from the home side in the dying seconds took the game out of range and it would finish 29-19.
A frustrating day all round for London Scottish who will feel they played within themselves on a surface that did favour the hosts. However, with another weekend off ahead, London Scottish have time to dust themselves down and get ready for the challenge of Ampthill who visit the RAG in a fortnights time.