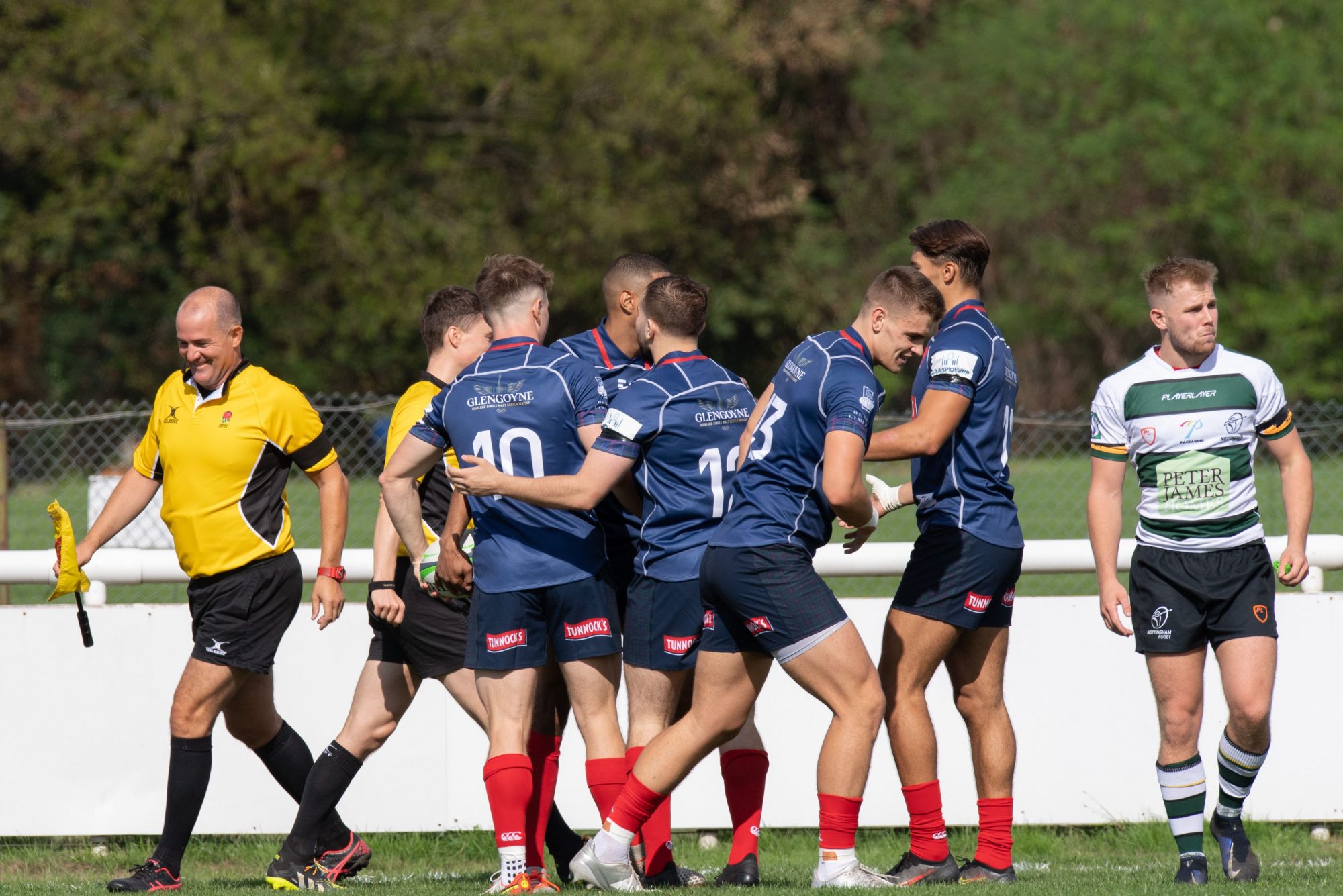 It was not the start of the season the Exiles had hoped for after a long pre season campaign. They eventually fell to a 31-10 loss against a belligerent and robust Nottingham side.
London Scottish, however, struck first after an early penalty. Exiles used the situation to their advantage and secured an early lead with number 14 Ferdinand getting the ball over the line after three minutes. Unfortunately, the try was not converted Benson saw his kick slip by the uprights. The opening minutes continued to be dominated by the home side, however Nottingham were quick to reply with a try from tighthead prop Richardson, which was swiftly converted by their number 10 Hollingsworth. Much of the first half was equal in terms of possession with the away side shading the territory battle. London Scottish were also able to pick off the odd Nottingham throw in at a line out giving them some hope. However, after a successful line out by Nottingham close to London Scottish's try-line, the away side were quick to secure their second try of the game right wing Williams, which was also converted by their ever-consistent number 10 Hollingsworth. As the teams headed to the sheds the score sat at 14-5.
Nottingham came out of the blocks the quicker in the second half with Thacker scoring the away side's third try of the game after being awarded an early penalty. Nottingham fly half, Hollingsworth converted the try resulting in a 21-5 lead to the away side. Chasing the bonus point, Nottingham's number 13 Ramage was quick to get the ball over the line yet again at, which was swiftly converted, giving them a lead of 28-5 and the all important fifth point. Struggling under the pressure, London Scottish conceded a penalty just outside of their 22 and Nottingham opted to kick at goal which was successful. This effectively stuck the final nail in the coffin for the home side, as at this stage the deficit was too great to overcome. Battling to narrow the score line, London Scottish attacked the Nottingham line relentlessly and narrowly missed out on a try as they conceded a penalty within feet of the Nottingham try line. However, they pushed aside their frustrations to secure a try from number 16 Wallis within the last minutes of the game at, which was not converted as the ball was kicked just wide of the posts.
Nottingham showed why wins in the Championship are so hard to come by and stayed resolute throughout. London Scottish showed what they were made of in patches but at this level, eighty minute performances are what is required.