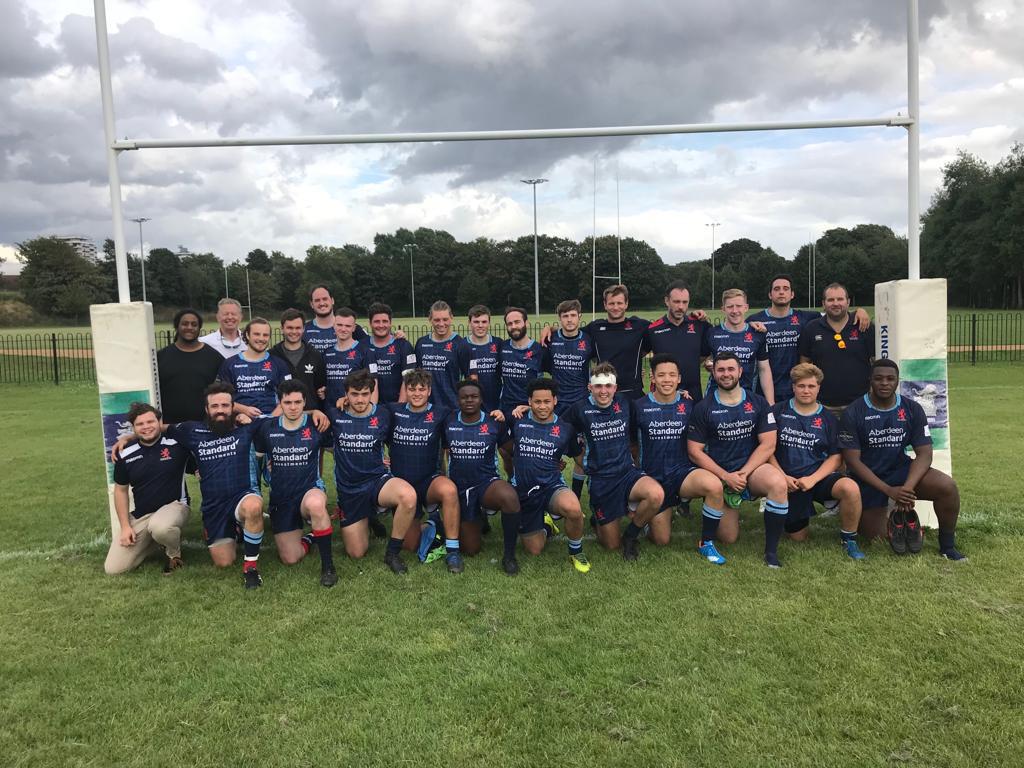 The Lions today announced their end of season awards in what was the club's second stint in the RFU leagues, a year which saw a little consolidation after an incredibly successful first season.
Competing in the Herts-Middlesex 1st Division the Lions 1st XV finished 5th in the table with 8 wins for the year just behind traditionally strong clubs such St Albans, Barnet, Wasps and Hendon who didn't drop a game this season. For the lads it was great to take on the likes of Saracens and Wasps amateurs as well as local rivals Bank of England and Thamesians. Next season the Lions will welcome Ealing Amateurs to the RAG for what will be a terrific clash.
Lions 2nd XV played up a division in the Middlesex Merit league 1 after gaining promotion from the previous season. Overall, the Lions had patches of good rugby but struggled for consistency at times. The lads played some cracking matches against the London Kiwi's and Ealing Amateurs 2nd XV, but lost some tight games which ultimately saw the Lions relegated to Middlesex Merit league 2 for the coming season.
Throughout the season the club played some notable friendlies including the Royal Navy U23s who played a Lions XV under lights mid-week and the Pacific Islands Barbarians, a hugely entertaining bunch on and off the field, we are pleased to say the Islanders have already booked their return to Richmond as our first up friendly fixture upon resumption of rugby.
Season Awards:
1st XV Players' Player – Josh Crane. A great season from Josh, the big winger was always hard to put down with ball in hand and finished some great tries.
1st XV Coaches' Player – Angus Clogg. Cloggy joined the Lions this year and made a big impact as a leader on and off the field … a great debut season.
2nd XV Players' Player – Rob Matthews. Another super year from Rob who was always one of the hardest working forwards in true Kiwi style.
2nd XV Coaches' Player – Hugh Schmider. Playing across the front row and back row, Hugh's flexibility, attitude and commitment was evident week in week out.
Lions' Clubman of the year – Stuart Allen. Transitioning form player to Manager of the Lions 1st team, Stu's commitment made the playing experience top class.
Lions Supporter of the year – David Lamb. Support is always appreciated, and David attended many games both home and away witnessing some of our best performances.
Our huge thanks to the coaching team of; David Box, Fraser Lyle, Dean Hislop and Nick Perez. Thanks to Ollie Adams for S&C and Garry Chan who not only played some great games but lead our physiotherapy supported by Ryan.
The club would like to thank all our sponsors, members, players, coaches and management for their efforts and support throughout the year and look forward to seeing you all back for Season 2020-21.