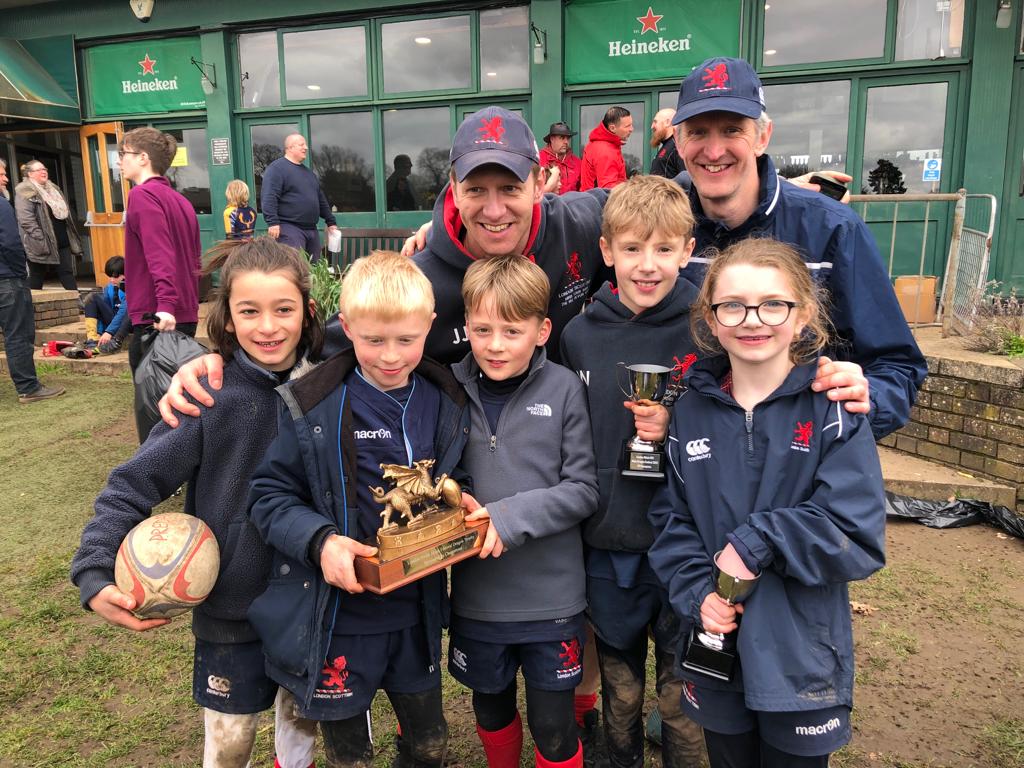 The mighty London Scottish Minis return triumphant from the Dragons festival at London Welsh. The U7, U8 and U9 won their age group trophies with the Minis Section receiving the overall "Dragon Trophy".
London Welsh's annual Minis festival is always a well run event. This year was no exception with well over 500 players taking part across 4 age groups from U7 to U10.
The competition was based on the neutral referees awarding points after each match to teams based on adherence to the English Rugby core values – TREDS (Teamwork, Respect, Enjoyment, Discipline and Sportsmanship).
It is therefore a fantastic reflection on our players that over such a wide spread of games against the best teams in South West London they performed to the best of Rugby values as judged by coaches from opposing teams.
This success proves our players are really bonding and have a high level of understanding of the game. It is great to see them develop. They all played their hearts out and to an excellent standard. We can be justifiably proud.