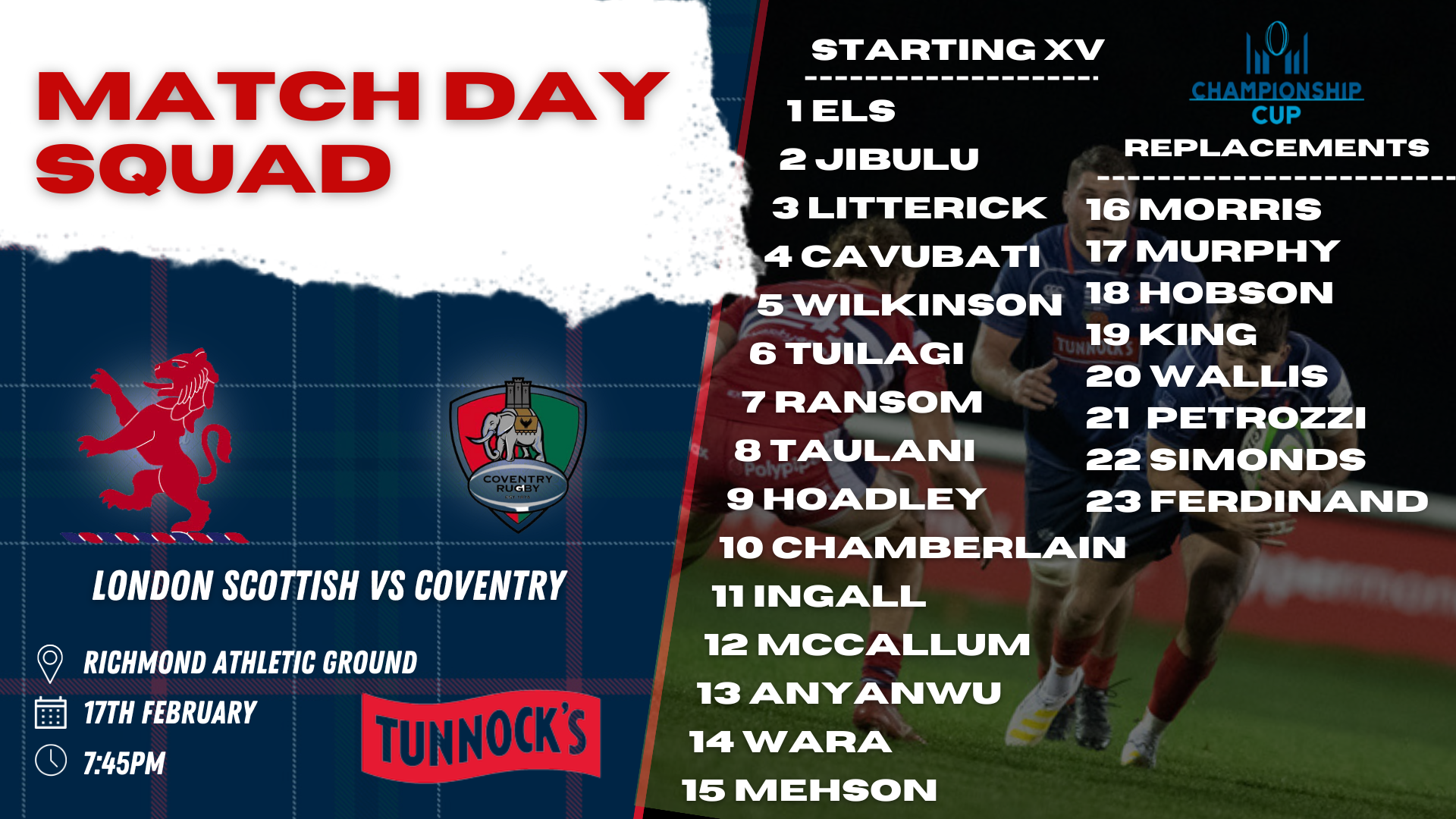 Bryan Redpath has named a strong side for tomorrow night's Friday Night Lights fixture against Coventry Rugby. With a number of players returning from injury and from loan it is a perfect opportunity to put down a marker before the final block of league games.
One of those returning faces is Charlie Ingall who has spent a period of time on the sidelines through injury. He comes back to take a place on the wing, as does Austin Wallis who has missed the last two weeks of action.
With London Scottish hosting Ladies Night tomorrow night, all Ladies go FREE to the match. General admission tickets start at £15, you can purchase your tickets here.
Jordan Els
Nathan Jibulu
Rhys Litterick
Tevita Cabubati
Matt Wilkinson
Brian Tuliagi
Bailey Ransom
Viliami Taulani
Ed Hoadley
Nathan Chamberlain
Charlie Ingall
Robbie McCallum
Lennox Anyanwu
Billy Wara
Luke Mehson
Replacements
Harri Morris
Oran Murphy
Will Hobson
Cameron King
Austin Wallis
Luca Petrozzi
Will Simonds
Noah Ferdinand