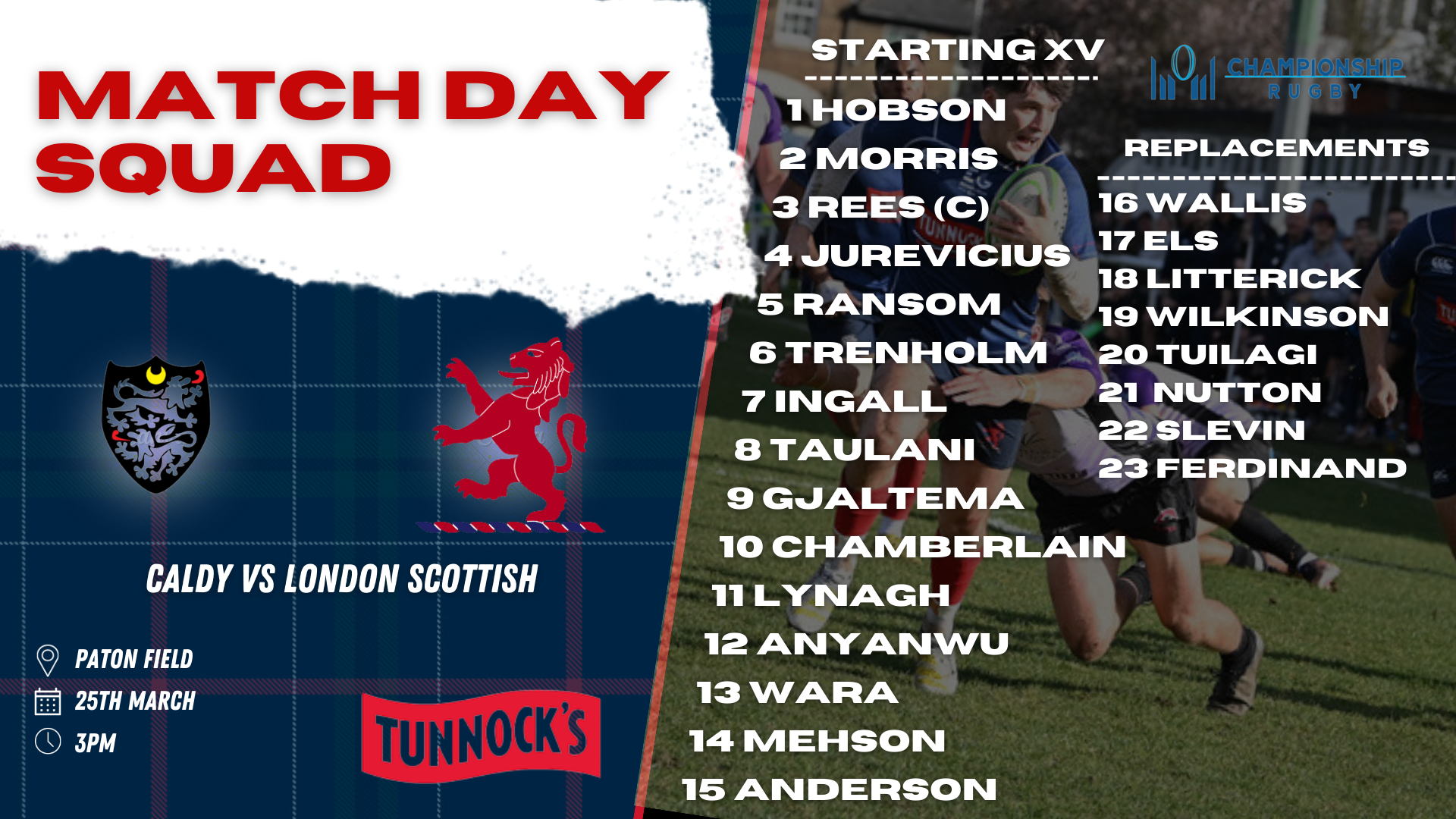 Bryan Redpath and Joe Gray have been able to name a strong side for their trip to the Wirral on Saturday 25th March. The most notable of all the selections is the return of Louis Lynagh from injury on the left wing. He will make his first start in nine months against the Ravers.
Elsewhere in the backline, Hayden Hyde is unavailable and Billy Wara moves to thirteen to accommodate. Cameron Scott's return to Edinburgh means Nathan Chamberlain will start at fly half once more.
In the back there are also limited changes. Will Hobson starts on the loosehead with Jordan Els set to make an impact off the bench. Matt Wilkinson also returns to the side from the bench.
London Scottish Side to Face Caldy
Will Hobson
Harri Morris
Joe Rees (c)
Matas Jurevicius
Bailey Ransom
Will Trenholm
Jack Ingall
Viliami Taulani
Lewis Gjaltema
Nathan Chamberlain
Louis Lynagh
Lennox Anyanwu
Billy Wara
Luke Mehson
Cameron Anderson
Replacements
Austin Wallis
Jordan Els
Rhys Litterick
Matt Wilkinson
Brian Tuilagi
Dan Nutton
Conor Slevin
Noah Ferdinand