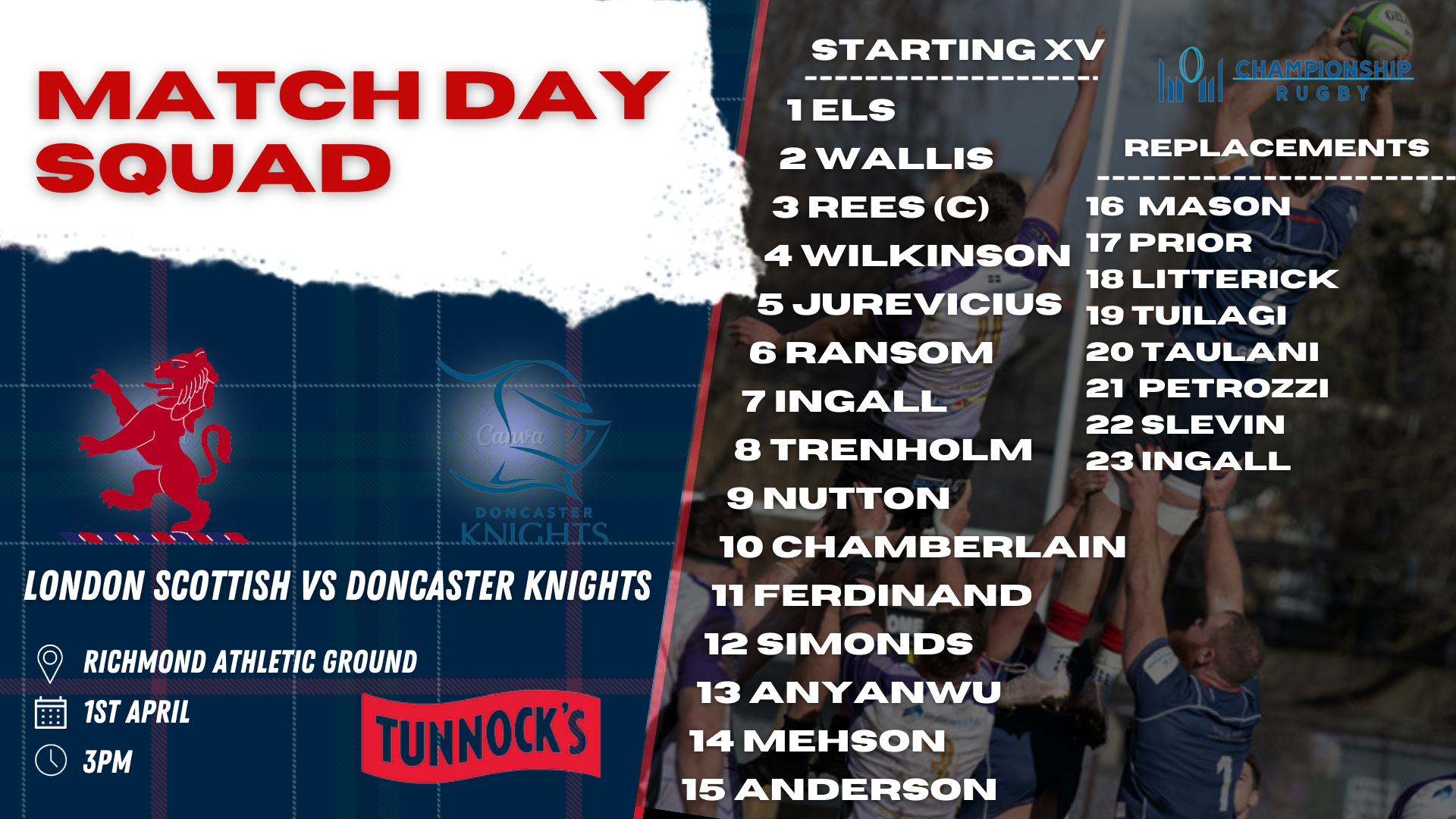 Bryan Redpath and Joe Gray have had to grapple with a number of injury concerns this week but have still named a strong side to take on Doncaster Knights at the RAG. After a bruising encounter against Caldy, Redpath has made two changes to his starting pack, with Austin Wallis and Matt Wilkinson both coming in for a starting berth.
In the backs, Will Simonds, Noah Ferdinand and Dan Nutton all return to a dazzling backline who made seven linebreaks against Caldy. The challenge for this group at the weekend will be to convert those opportunities into points.
You can purchase tickets for tomorrow's game at the RAG, kicking off at 3pm here.
London Scottish Team to Face Doncaster Knights
Jordan Els
Austin Wallis
Joe Rees (c)
Matt Wilkinson
Matas Jurevicius
Bailey Ransom
Jack Ingall
Will Trenholm
Dan Nutton
Nathan Chamberlain
Noah Ferdinand
Lennox Anyanwu
Will Simonds
Luke Mehson
Cameron Anderson
Replacements
Lawrence Mason
William Prior
Rhys Litterick
Brian Tuilagi
Viliami Taulani
Luca Petrozzi
Conor Slevin
Charlie Ingall