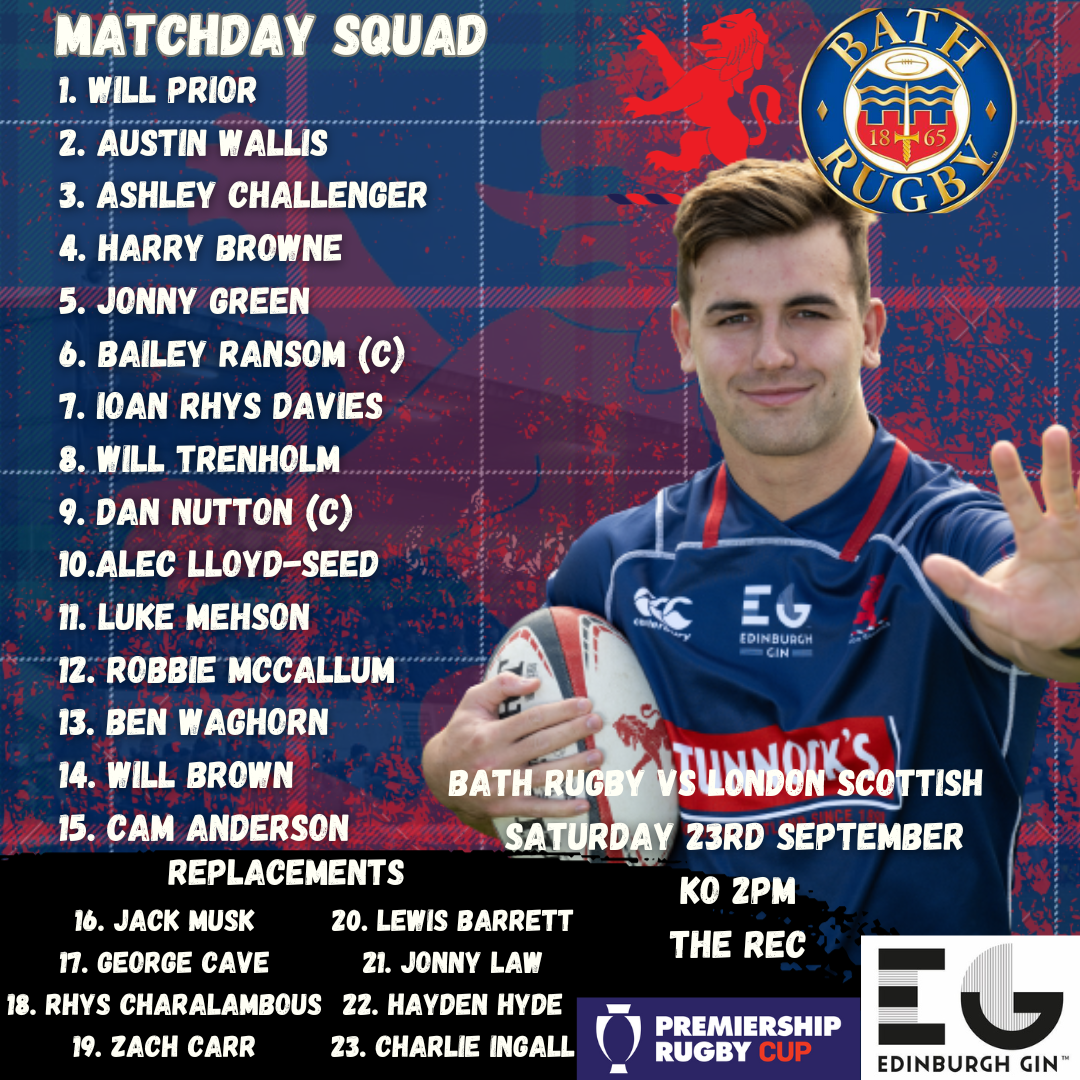 London Scottish have named their squad to travel to the Rec in the Premiership Rugby Cup. With a number of Harlequins loanees returning to the side and strong backline. London Scottish will be looking to make an impact in the west Country.
For the first time this season co-captains Bailey Ransom and Dan Nutton will both feature in the same starting side. Nutton will also make his first start of the season after coming off the bench against Doncaster.
Hayden Hyde and Jack Musk will also play their first games of the season for the Club from the bench as they join on loan from Harlequins. They will be joined by Harry Browne and Jonny Green in the second row as the former makes his London Scottish debut.
In the front row, Joe Gray has opted for one change as Ashley Challenger will start and Rhys Charalambous drops to the bench. Robbie McCallum also continues at inside centre having made his return from injury last week.
Will Prior
Austin Wallis
Ashley Challenger
Harry Browne
Jonny Green
Bailey Ransom (c)
Ioan Rhys Davies
Will Trenholm
Dan Nutton (c)
Alec Lloyd-Seed
Luke Mehson
Robbie McCallum
Ben Waghorn
Will Brown
Cam Anderson
Replacements
Jack Musk
George Cave
Rhys Charlambous
Zach Carr
Lewis Barrett
Jonny Law
Hayden Hyde
Charlie Ingall