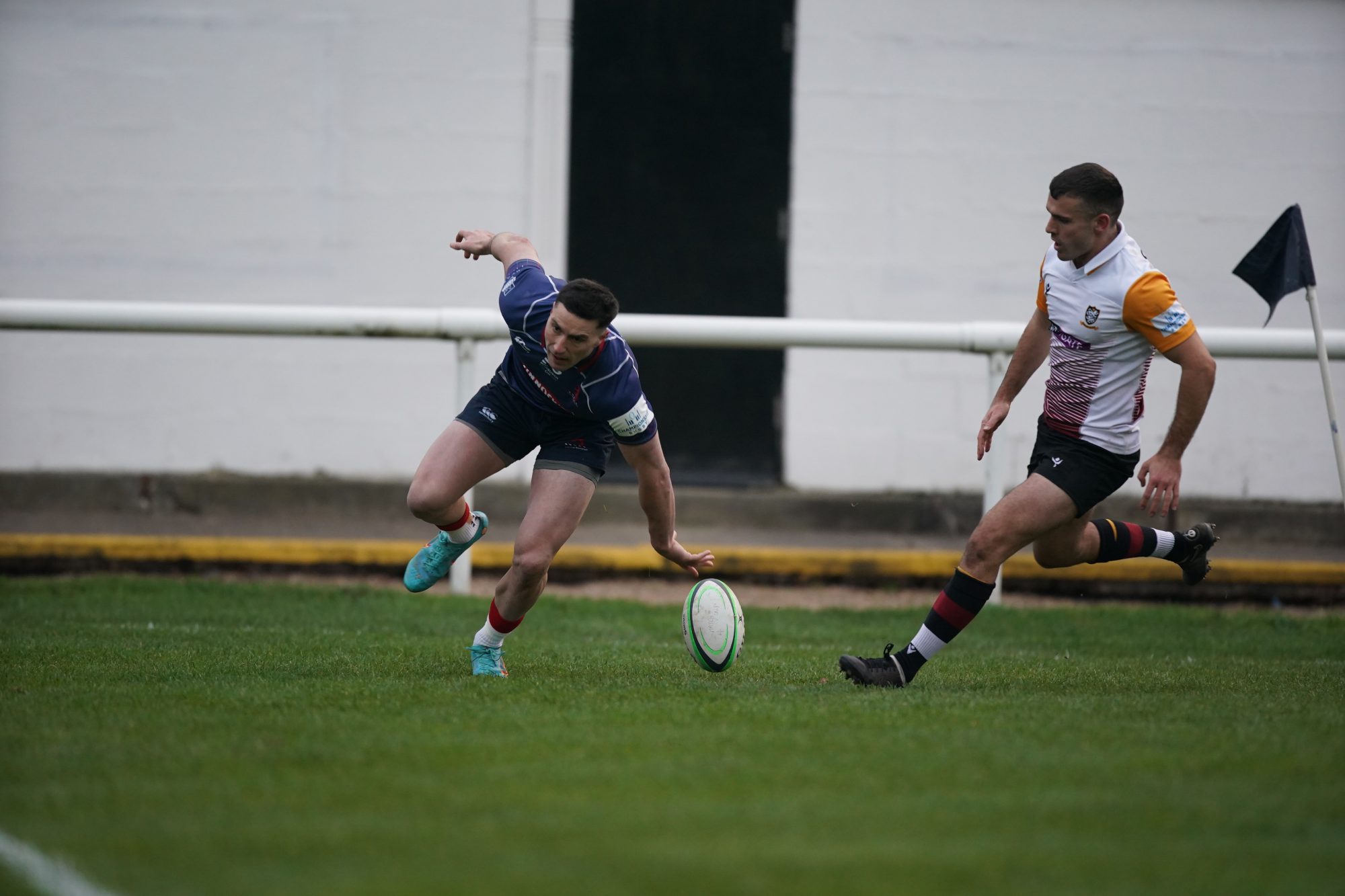 London Scottish would be the side to start the brighter in this crucial relegation dog fight as Sam Riley put in a sensational solo effort beating seemingly the entire Caldy pack twice around on his way to the try line. Harry Sheppard would add the extras to bring the score to 7-0.
Despite the momentum this gave the Exiles, Caldy were seemingly unfazed and eyed up a reply – they managed to get the ball over London Scottish's line but were held up. This would become somewhat of a theme as London Scottish's defence would do just enough to repel Caldy throughout the game.
London Scottish's resolute defence would be rewarded with a second try of the game, this time through Luke Mehson who finished expertly on the wing after a lovely floated pass from Cameron Scott. Sheppard could not add the extras and the score would remain 12-0 at the break.
After the game resumed, Caldy battled to regain control of the game and in doing so successfully forced a penalty from London Scottish – after a penalty kick was swiftly and successfully taken by Elliot Gourlay.
In the second half it would be Caldy that played most of the rugby as they tried to chase down the deficit amassed in the first forty.
However, London Scottish were able to pounce when the opportunity arose London Scottish though Mat Wilkinson on the hour mark who dotted down from short range to extend the lead to 19-3 after another Sheppard conversion.
Caldy continued to battle against the Exiles and were able to force a yellow card from London Scottish replacement Maurice Nwakor in the dying minutes. This card ultimately gave Caldy the momentum they needed to score their first and final try of the game; a deft pass to Ben Jones was the opportunity they needed to get the ball over London Scottish's line.
The final score line was 19-10, a crucial win for the Exiles in their bid for survival but there is still a long way to go in the season.
Bryan Redpath reflected on the win in his post match interview when he said, "we had to fight hard for the win today but the boys stuck at the job well. There's still a lot we can improve upon but for now we will go away, enjoy getting the win on the board and look to come back even stronger next week."